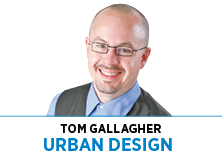 Making our cities more sustainable and resilient is a challenge for the centuries. The complex web of intertwined urban systems is difficult to comprehend, let alone untangle. Sustainability has never seemed a more overwhelming task.
The headline-grabbing solutions like "smart city" technologies, electric cars and net-zero-energy buildings, while important, can feel like a search for proverbial silver bullets and, in any case, are massive undertakings that seem distant and out of our hands.
Encouraging, though, is the mounting evidence that there are things we can do as individuals that can make a meaningful difference. Many are simple things we otherwise take for granted, like planting trees, wasting less food and composting what we do. Two of the most significant opportunities have to do with how we get around.
Bike more. Experts tell us that, even if all new cars were electric today, it would still take 15 to 20 years to replace the global fossil-fuel-driven fleet. Those same experts point out that using more active modes of travel—biking and walking particularly—beyond being less expensive and healthier, can create significant and immediate benefits for the environment. Research has found that people who cycled daily reduced their carbon footprint as much as 84%.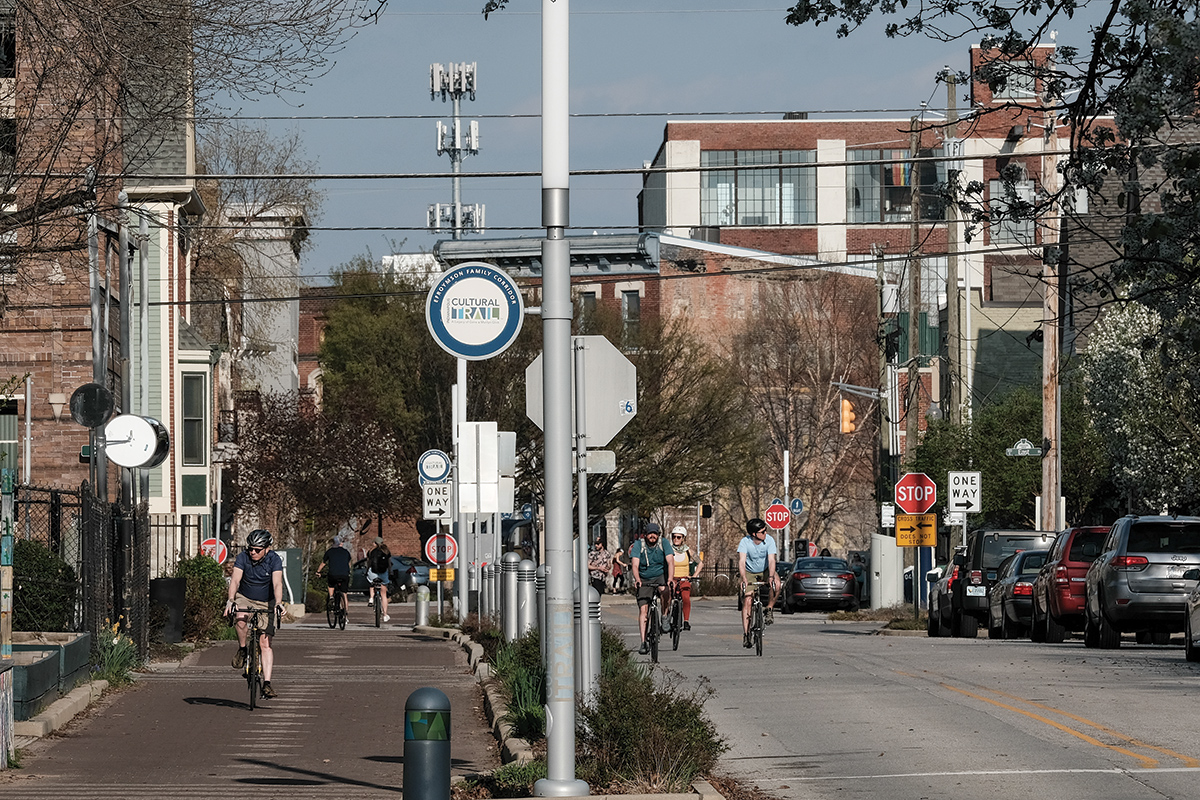 Drive wisely. The National Association of City Transportation Officials points out that over 35,000 people die on U.S. roadways every year, a rate twice as high as that of peer countries. The number of pedestrians struck and killed by drivers has increased 45% over the last decade, according to the 2021 edition of Smart Growth America's Dangerous by Design. This burden is inequitably shouldered by older adults and communities of color.
Additionally, aggressive driving in the form of repeated quick accelerations and hard stops uses more fuel and generates higher emissions. Beneficial to both pedestrians and the environment is driving steadily—namely, at a constant pace, with controlled accelerations and decelerations, less passing and fewer lane changes.
Biking and wise driving are simple, straightforward suggestions. However, as with eating our vegetables, if we are being honest with ourselves, we don't always choose the options we know to be the better ones. Consider, as an example, traveling on 38th Street. How likely are we to ride a bike there, or drive its posted speed limit?
This is where we need a little help from our city designers. Extending the metaphor, if all we've ever been presented with is steamed broccoli, it's not hard to pass on the opportunity. But that same broccoli, roasted with a little olive oil, can be delicious.
We need to design places that entice us to choose the better behavior.
We know that more people choose active forms of travel when they feel sheltered from cars. It's more enticing when the route is comfortable, less time-consuming or just more enjoyable. Provision of bike lanes is sometimes sufficient. But if we hope for more people to take active travel seriously, significant commuter routes need wider and protected cycleways.
Adding them dovetails with the significant changes needed to improve street design for everybody. It starts with recognizing that streets have many types of users and should be designed for all of them.
Generally speaking, today's street design starts with establishing a "design speed." This design speed determines the posted limit signs but also brings with it a whole set of criteria for the physical layout of the street itself. The National Association of City Transportation Officials makes the point that "most speed limits are set using an oversimplified and outdated method: Measure 100 drivers traveling without any traffic and set the speed limit based on the 15th-fastest driver," the so-called 85th percentile approach. This is a method that does not consider the surroundings or users other than vehicles.
Last year, NATCO released a new, context-sensitive, "tested and proven framework for setting safe speed limits for city streets" called City Limits. Its baseline starts with a foundation of safety, understanding that, at speeds of 20-25 mph, pedestrians who are struck have a 90% likelihood of survival. At a difference of just 10 mph higher, that chance of survival drops to just 50%.
But posted signs and enforcement are not enough to change our behavior. We need a little more enticement. This is where the fine-grained design thinking behind right-sizing streets comes into play.
While it might seem counterintuitive to some, one of the most effective methods of increasing efficiency and safety simultaneously is the reduction of lane widths and number of lanes. This is because it reduces the opportunity for aggressive driving, keeping drivers closer to the design speed and in tune with the complex signal timing of urban streets.
In the end, slower vehicular speed does not delay your arrival time and likely gets you there sooner with less frustration. The added benefits are increased safety for all users, more efficient fuel use and fewer emissions.
Reconsidering the 38th Street example, if we replaced a lane of vehicular travel in each direction with enhanced sidewalks, trees and protected cycleways, it isn't hard to see how that could influence our willingness to choose more resilient and sustainable options as we travel on 38th Street.
In the meantime, maybe give a bite-size portion of cycling a try and sprinkle in some steady driving at the speed limit.•
__________
Gallagher is a principal and urban designer with Ratio and a professor-in-practice of urban design at Ball State University. Send correspondence to TGallagher@ratiodesign.com.
Please enable JavaScript to view this content.