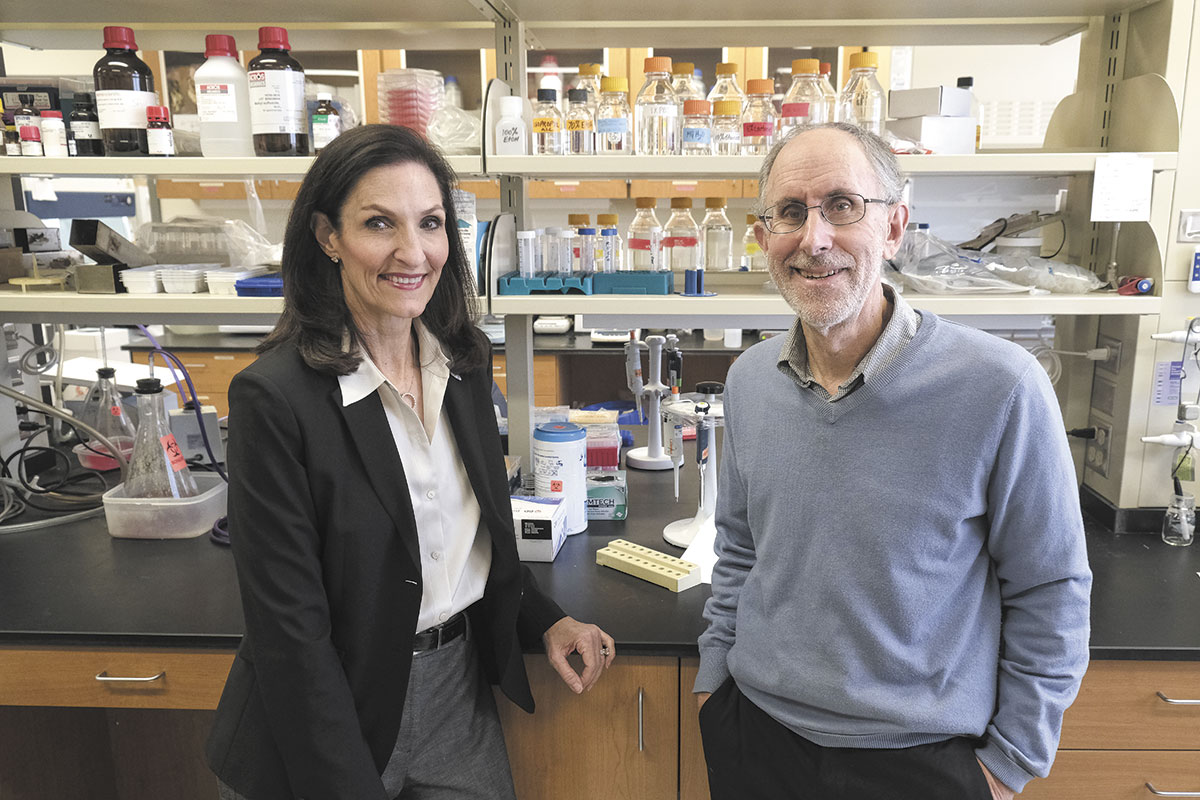 In the 20 years since BioCrossroads formed to promote Indiana's life sciences industry, the organization has assisted more than 500 startup companies, raised more than $600 million of market capital and helped attract of thousands of jobs.
And these days, BioCrossroads is taking a bit of a victory lap. Its website—full of flashing colors and high-energy music—points out it has been a player in "discovering, innovating, investing, shaping and driving" Indiana's life science industry since 2002.
"Putting the state on the map for its life sciences strengths," the not-for-profit's website says, indicating that the sector has represented 24% of all new jobs in Indiana during the past two decades.
Yet challenges remain.
Patricia Martin, the group's president and CEO since 2019, last month announced she would step down in April to examine opportunities in the private sector and urged industry leaders to take a fresh look at the organization. BioCrossroads, which invests in and advocates for the state's $80 billion life sciences industry, will soon launch a search for a successor.
A report published last fall by TEConomy Partners LLC of Columbus, Ohio, said the need for capital to advance life-sciences companies "is especially acute in Indiana."
And it pointed out a raft of other challenges, including a shift to remote work by many organizations that disrupted much of the life science ecosystem and the rise of game-changers such as artificial intelligence, robotics and cybersecurity.
"Across the life sciences ecosystem that BioCrossroads represents, disruptions may impact a range of organizations including startups facing a constrained funding environment, universities facing declining enrollments, research institutions challenged with attracting and retaining faculty, or industry players competing in an ever-changing and ever-challenging global economy," said the report, commissioned by BioCrossroads.
In the meantime, Indiana is still struggling to build a robust economy that will boost Hoosier incomes.
The state ranks 34th in the nation for average wage per job ($54,968), according to the U.S. Economic Development Administration. That's up only slightly from 37th place in 2012.
And while Indiana's life-science sector is making big gains, it has yet to edge into what's considered the top bracket, which is dominated by Boston, San Francisco and San Diego.
Nor is Indiana mentioned in several national rankings of life-sciences clusters, including JLL's 2022 annual list, which takes a look at the 15 leading cities based on talent, investment funding and commercial real estate. Similar-sized metro areas to Indianapolis made the list, including Pittsburgh, Minneapolis-St. Paul and Salt Lake City.
Yet economic-development leaders say they are certain BioCrossroads is on the right path and has contributed greatly to Indiana's economy.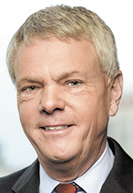 "This will never be San Francisco. This will never be Boston," said David Johnson, who served as BioCrossroads' president for 13 years and retired in December as head of its parent operation, the Central Indiana Corporate Partnership. "But in terms of what people are trying to do here, which is to have enough capital on the landscape to at least encourage companies to get started, I feel pretty good about that. That was not the case 20 years ago."
Dr. Craig Brater, retired dean of the Indiana University School of Medicine and a longtime BioCrossroads board member, said the group has made progress but needs to redouble its efforts to keep pace.
"Do we have an ecosystem like they have in Boston or San Diego or places like that?" he said. "No. Should we strive for that kind of thing? Absolutely."
Some say it's unfair to compare Indiana to the largest, most accomplished clusters, such as Boston, which regularly attracts more than $1 billion a year in venture capital funding. Boston's Kendall Square technology district, located near Massachusetts Institute of Technology, is touted by some as the "most innovative square mile on the planet."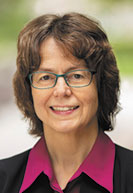 "I wouldn't say the purpose of BioCrossroads is to turn Indiana into Boston," said Ruth Gimeno, group vice president for diabetes, obesity and cardiometabolic research at Indianapolis-based drugmaker Eli Lilly and Co., who earned her doctorate in biology from MIT and is now a BioCrossroads board member. "There are too many differences there.
"I think the purpose should be to figure out what is strong about our ecosystem, and how can we leverage that to grow a vibrant environment?"
There's no question Indiana has an impressive collection of life-science assets, including Lilly, Bloomington-based medical-device maker Cook Group, diagnostics equipment maker Roche Diagnostics, several large orthopedics manufacturers in Warsaw, and three large research universities.
Last fall, a biennial survey conducted by Biotechnology Industry Organization in Washington, D.C., showed that Indiana's life sciences industry continued to rank among the top in the nation in some sectors.
According to the report, the state continued its top 10 ranking for life sciences employment and is ranked third for academic biosciences research and development investment growth.

Increasing collaboration
For years before BioCrossroads came along, it was a challenge to put disparate life sciences pieces together and make a coherent ecosystem. For too long, the large companies and universities tended to operate in silos, even as they were doing ground-breaking research and making medical innovations on their own.
A little more than two decades ago, Indiana leaders picked up the challenge. In 1999, they set up a new group, Central Indiana Corporate Partnership, to act as a not-for-profit collaboration among industry, foundations and universities and to focus on the region's economic growth.
The group hired Battelle Technology Partnership (a forerunner of TEConomy) to do a study and help identify a strategy. Battelle looked at Indiana's economy and concluded the state had a promising young technology hub and an enviable body of life-science operations.
And the time was ripe. In the summer of 2000, scientists at the Human Genome Project announced they had successfully mapped the human genome, two sets of 23 giant DNA molecules, or chromosomes, with each set containing more than three billion chemical units.
It was a phenomenal achievement and set off a rush for new discoveries in biology and medicine.
"Every state in the country wanted to be a biotech center," Johnson said. "There was a huge interest in these assets [in Indiana].
And Battelle said, 'You don't have to go get anything. You already have it. But you have to do something with it.'"
The problem: The industry was uncoordinated and unconnected, so the whole was far less competitive than the sum of its parts.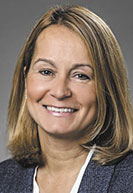 "Life sciences was clearly a huge opportunity for Indiana," said Melina Kennedy, who took over last month as CICP's president and CEO. Twenty years ago, she was deputy mayor for economic development under then-Mayor Bart Peterson and worked closely with the group.
BioCrossroads set out to coordinate, promote and invest in the sector. The effort launched in February 2002 as the Central Indiana Life Sciences Initiative and took its current name in a rebranding a few years later.
It was a whole new scene for Indiana's life sciences sector, traditionally highly secretive and competitive.
"I would say in 2002, when BioCrossroads was launched, really that kind of collaboration, as simple as it seems, just wasn't happening on a regular basis," Kennedy said.
BioCrossroads had a big job on its hands. It had to push for a culture change and make the sector learn new ways of getting along.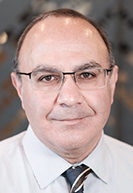 Over the past two decades, BioCrossroads has encouraged partnerships, supported access to capital and led collaborative efforts around networking and talent development. It has also been a leader in setting up 16 Tech Innovation District and its lead tenant, the Indiana Biosciences Research Institute.
Alan Palkowitz, IBRI's CEO, said the economic results to date have been encouraging—but with plenty of room left to grow.
"I think we're beginning to see the emergence of companies, of investments, of ideas that are taking place," he said. "But I think we're still probably a way from reaching a critical mass where it begins to draw on a regular basis."
Indiana hospitals got into the action, too, joining with BioCrossroads to work more closely with university and industry researchers.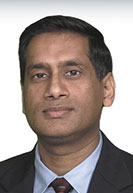 "The key is building relationships and partnerships," said Dr. Ram Yeleti, chief physician executive at Community Health Network. "One of the things BioCrossroads allows us to do is talk to universities such as Purdue and IU in terms of collaborating with them on various technology, innovation. … We're looking at partnering with even other health care institutions."
He said one of the bigger potential areas is looking at health care analytics and coming up with new tools and methods to make breakthroughs in patient care.
BioCrossroads has organized and managed three seed funds worth a total of $23.5 million that have invested in 32 early-stage companies. It has organized two life-sciences venture capital funds for a total of $131 million.
Now it is about to launch a search for another president, its fourth in 20 years. Martin, who took over from Johnson in 2019, announced last month she planned to step down this spring and review her opportunities in the private sector.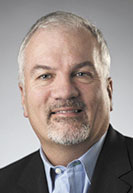 At the time she announced her departure, Martin told IBJ that BioCrossroads and the state's senior life sciences leaders needed to "revisit what we did 20 years ago" to protect and maintain the sector's national standing. Martin did not respond to requests for comment for this story.
Dan Peterson, BioCrossroads chair and a vice president at Cook Group, said the board would take a few months to review its future and see what it needed in a new president.
"I think it's just a logical time right now to take a couple of months and really take a good hard, informed look at where we are overall," he said. "What are we doing, given all the opportunities, and the changes in the field overall? Or what aren't we doing that we might need to do?"

Hits and misses
The board has a long record to review. Over the past two decades, BioCrossroads has notched many hits but a few misses, as well.
An early success story was BioStorage Technologies, an Indianapolis-based company formed in 2002 to specialize in biological sample storage.
The company received early funding from the Indiana Future Fund (organized by BioCrossroads) and Carmel-based Spring Mill Venture Partners and grew to annual revenue of about $40 million. In 2016, it was acquired by Brooks Automation Inc. of Massachusetts for about $127 million.
Another success was SonarMed, a Carmel-based company, formed in 2005, using technology licensed from Purdue researchers.
The company's lead product was a medical device that alerted nurses when a baby's breathing tube was in the wrong position or obstructed. It raised more than $15 million, including funds from BioCrossroads' s Indiana Seed Fund I, Elevate Ventures, VisionTech Partners and Spring Mill Venture Partners. In 2021, SonarMed was acquired in 2021 by Minnesota-based medical-device maker Medtronic Inc., which has operations in Plainfield and Warsaw, for an undisclosed price.
And yet another success was Marcadia Biotech, which used the science of Indiana University chemistry professor Richard DiMarchi to develop treatments for metabolic diseases. In 2010, DiMarchi and his partners sold the 5-year-old startup to Swiss pharma giant Roche for $287 million.
DiMarchi has since started several other life-science companies.
The latest is MBX Biosciences in Carmel to develop treatments for rare endocrine disorders. The four-year-old company has already raised more than $115 million.
But not every investment pays off. BioCrossroads was an early investor in Assembly Biosciences, a Carmel-based company formed in 2012 based on science developed by IU chemistry professor Adam Zlotnick to treat severe gastrointestinal disorders.
By 2017, Assembly got investors excited after securing more than $100 million through licensing deals and a stock offering to help fund expensive clinical trials. Its market value soared to nearly $1 billion. But by 2020, the company moved its headquarters to San Francisco, and its market cap has dropped to about $60 million following disappointing results.
"They actually have really good science and still about $100 million dollars in the bank," said Derek Small, a co-founder of Assembly and its CEO from 2015 to 2019. "So hopefully they'll figure something out."
Small, a board member of BioCrossroads, left Assembly to return as managing director of his venture creation firm, Luson Bioventures, based in Zionsville.
But for every company that moves out of state or runs into big setbacks, it seems another is ready to take its place.
Such is the case with Kovina Therapeutics, a two-year-old Indianapolis startup trying to find ways to stop human papillomavirus infections before cancer develops and treat HPV cancers after detection.
The company has raised $5 million from seed funding and the National Institutes of Health. BioCrossroads was an investor in the seed round.
The company is in the process of supplementing its small operation at the Indiana University School of Medicine with bench space at IBRI laboratories at 16 Tech.
Kovina Therapeutics's chief scientific officer is Dr. Elliot Androphy, former chair of IU medical school's department of dermatology. Many of Kovina's eight executives and scientists work for the company part-time, not uncommon with life-science startups still trying raise funds and get rolling, said CEO Kristin Sherman.
She said BioCrossroads' biggest value for a company like hers, in addition to the early investment, is in its marketing efforts "and the ability to let the rest of the country know that there is a strong robust community here in Indiana."•
Please enable JavaScript to view this content.