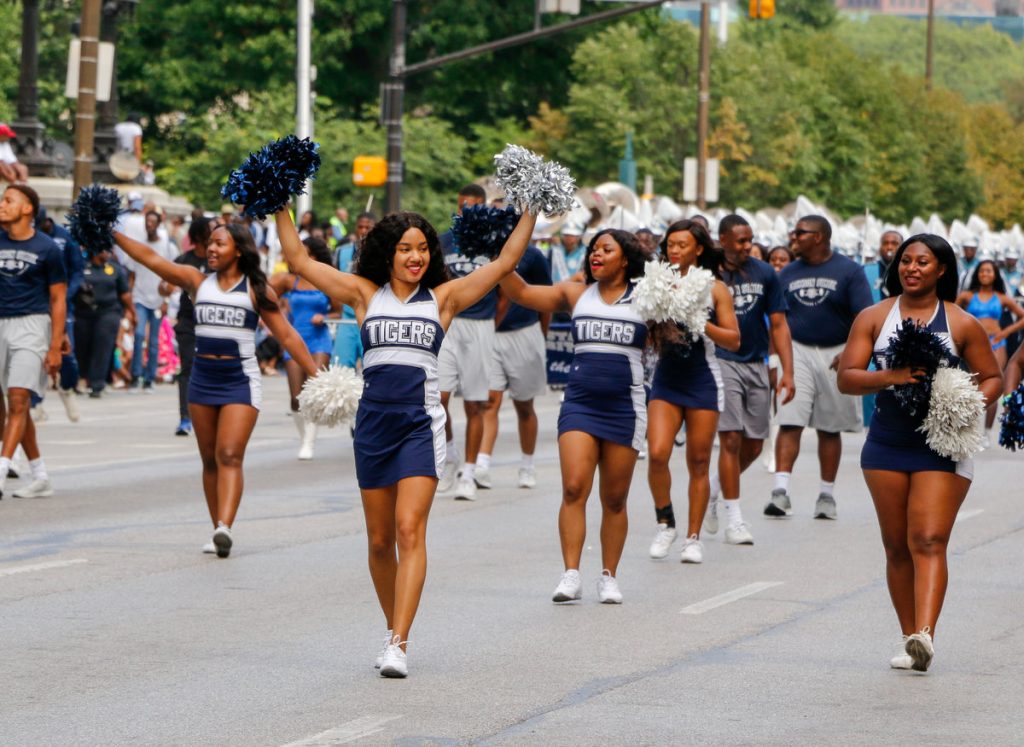 Indiana Black Expo has canceled in-person, public events for its Summer Celebration in July and Circle City Classic in September, its two primary annual fundraisers.
But organizers say they are planning to provide some events digitally.
The news marks a huge setback for the Indianapolis-based not-for-profit, which was founded in 1970 to provide educational, career and cultural opportunities for African Americans.
Black Expo officials said the group's board made the decision to cancel despite some projections that the coronavirus pandemic could ease by early summer.
"There are other troubling health risk factors that must be considered as well," said a statement posted on Black Expo's website. "Despite the encouraging forecasts, we find ourselves no closer to a vaccine, we continue to be challenged by insufficient testing nationwide, and there are still many unknowns about the virus," the statement said.
More alarming, the statement said, is "the impact of COVID-19 within the African American population nationwide. We are suffering disproportionately."
The Indiana State Department of Health reports that nearly 17% of Hoosiers that have tested positive for coronavirus have been black, even though African Americans make up less than 10% of the state's population.
Similarly, 17% of the COVID-19-related deaths have been African Americans.
Nationwide, African Americans have been hit harder by the disease, as well.
"Advancing our mission—being a voice and vehicle for the social and economic advancement of the African American community over the last 50 years—includes our responsibility to protect the health and safety of those who attend our traditional community engagement programs and events," the group said.
Black Expo's Summer Celebration—which runs 10 days and includes concerts, a job fair, a business convention and other gatherings—is the largest African American event in the nation, with annual attendance approaching 300,000 people.
The Circle City Classic is an annual football game played at Lucas Oil Stadium featuring two historically black colleges. The weekend's activities include a parade and concert. Festivities draw an estimated 100,000 people.
Black Expo officials said they plan to provide virtual programming in place of in-person gatherings where appropriate.
"A number of our programs and events are not only suitable for this but will offer expanded opportunities through online delivery, including the ability to be recorded and played on-demand by a much broader audience," the statement said. "Our conferences and programs covering education, business, career opportunities, youth leadership, and others have already been targeted for this evolution."
Black Expo said it plans to announce a lineup of virtual conferences and events soon.
According to a Form 990 filed with the Internal Revenue Service, Indiana Black Expo reported revenue of $3.6 million and expenses of $3.8 million in 2017, the latest year available. The biggest source of revenue—$2.0 million—was contributions and grants.
Please enable JavaScript to view this content.