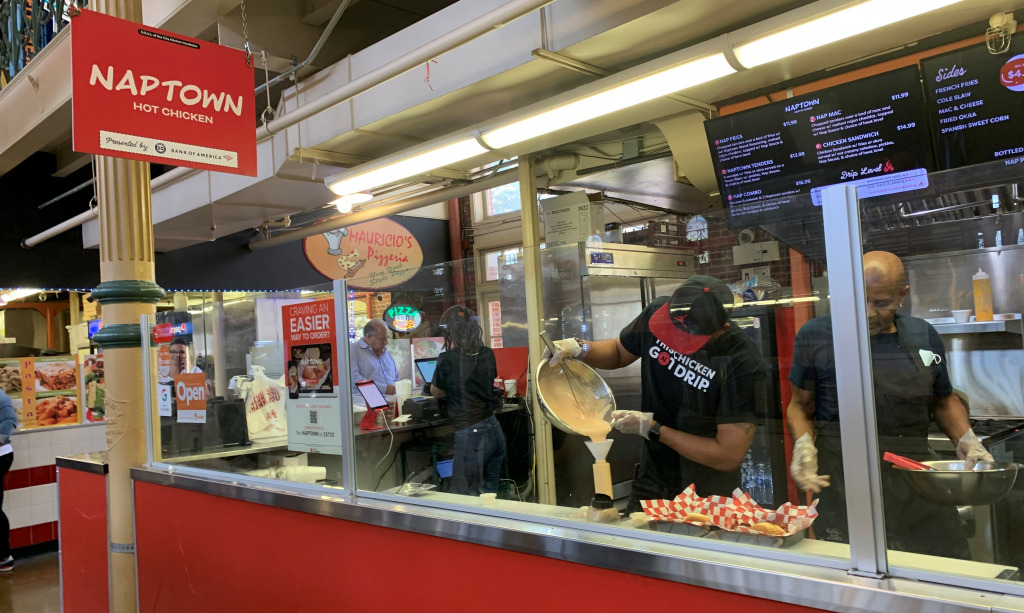 Four booths in Indianapolis City Market are expected to become launching pads for Black businesses through a partnership with the Indy Black Chamber of Commerce and Bank of America.
The SOUL of the City Kitchen Incubator (SOUL stands for Supporting Our Unique Locals) was unveiled Wednesday morning. Plans call for the incubator to provide Black chefs with fully-equipped kitchen spaces and help with initial setup costs. Participants will also receive training on business, etiquette and finances.
"This initiative here is groundbreaking from the sense of us being able to partner with Bank of America and City Market to open these five stations for entrepreneurs that have a culinary vision to come in and explore the terrain," Indy Black Chamber Chief Financial Officer Greg Hicks said.
Tasha Claytor, a business owner in the program, used to be a full-time nurse. Claytor was laid off, and now the program is providing her business, T Street Eatz, with a reliable location and the exposure it needs to eventually become a brick-and-mortar restaurant.
Along with T Street Eatz, the businesses in the incubator now are Naptown Hot Chicken, Chef Wuan's Kitchen and Two Crazy Ladies. The grant also provides a commercial kitchen, which Hicks said will be helpful for businesses like food trucks that need preparation space.
The kitchen incubator provide mentors, start-up resources and classes, but it will not fund the rent for the chefs to stay in City Market. Hicks said that decision is part of ensuring that the entrepreneurs are prepared to eventually leave the space.
"You can build your customer base, then within a year, year and a half, two years after you've done that, now we can get more financial partners to help you get into your own brick-and-mortar because you've already built that bond," Hicks said.
Please enable JavaScript to view this content.