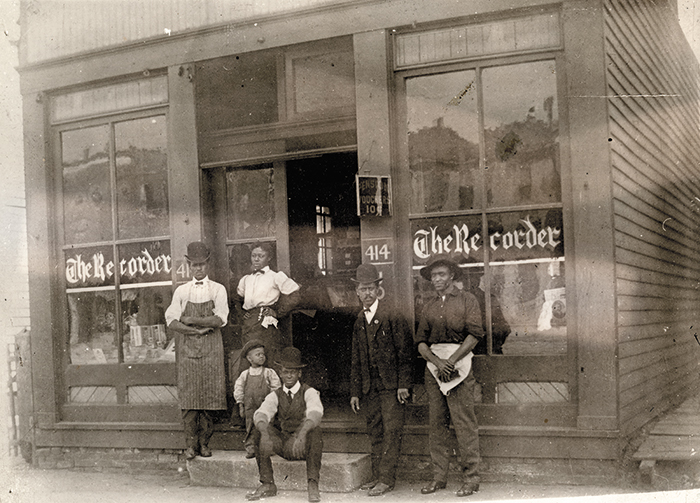 In 1895, George P. Stewart and Will Porter launched a two-page church bulletin that they then turned into a weekly newspaper covering the African American community in Indianapolis. The Indianapolis Recorder Newspaper located initially at 414 Indiana Ave., which is shown in this photograph, believed to have been taken in 1907. By 1918, the Recorder had moved to 518-520 Indiana Ave., where it remained for more than 50 years, before moving to 2901 N. Tacoma Ave., where it still is headquartered today. In its early years, the Recorder competed against other minority-focused newspapers, including the Freeman and the Colored World, but became the strongest voice for African American residents in the city. Today, it is the fourth-oldest continually publishing African American paper in the nation.
Sources: Indiana Historical Society, The Indianapolis Recorder Newspaper
Credit: This photo is courtesy of the Indiana Historical Society and is part of the Indianapolis Recorder Collection. More images are available at images.indianahistory.org.
Please enable JavaScript to view this content.