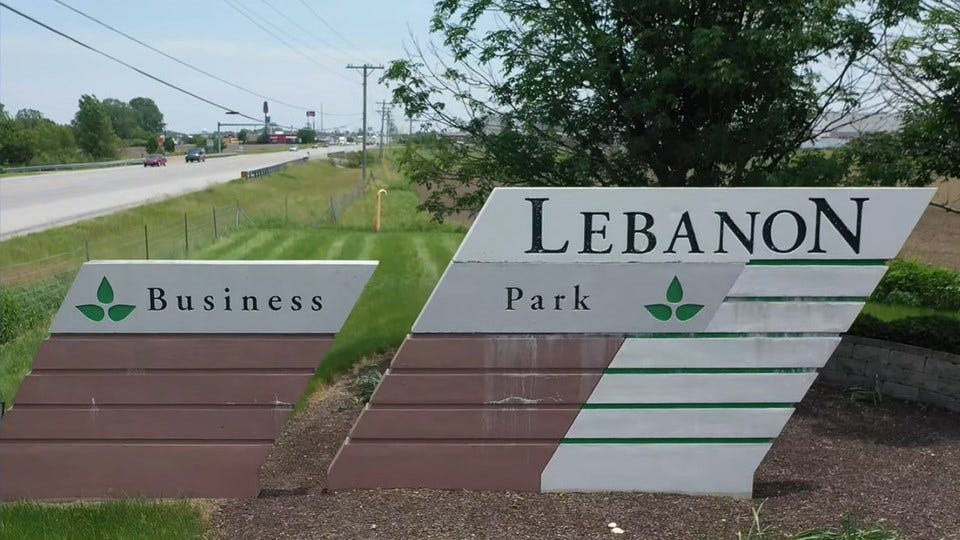 San Francisco-based real estate firm Prologis Inc. is poised to acquire a whopping 14.7 million square feet of industrial space in central Indiana as part of a $26 billion pending purchase of Indianapolis-based Duke Realty Corp.
Duke has developed or co-developed major industrial buildings and complexes at the crossroads of America, which has become a significant national hub for warehousing, logistics and e-commerce operations.
Duke has holdings in Lebanon Business Park; AllPoints Midwest near Indianapolis International Airport; Park 100, a massive industrial campus in northwest Indianapolis; and in the packed Plainfield warehousing-and-distribution market.
Duke's local properties account for roughly $42.4 million in net operating income  annually, according to the firm.
Prologis on Monday said it intends to buy Duke for $26 billion in an all-stock deal. That will include Duke's portfolio of about 165 million square feet of space in 19 U.S. markets. The largest is Southern California, with 19.2 million square feet of space.
Duke's largest customers are Amazon, Home Depot and UPS.
Prologis is already one of the world's largest real estate investment trusts, with ownership or investments in properties and development projects totaling about 1 billion square feet in 19 countries, and a customer base of about 5,800. Prologis is already active in each of the markets where Duke has a foothold.
However, the blockbuster acquisition will give it access to 557 Duke customers that Prologis doesn't already have a relationship with.
Prologis also will get 1,228 undeveloped acres that Duke either owns or has optioned for future development, with a buildout potential for 21 million square feet of space.
"We pursued this acquisition primarily because the combination makes great sense from a long-term growth perspective for both companies, customers and shareholders," Prologis CEO Hamid Moghadam said during a call with analysts Monday.
He said Prologis has considered acquiring Duke—one of its direct rivals, and frequent collaborators—for the past few years. He added the firm gave "pretty close" to its best offer with its May 10 proposal for $24 billion, but the numbers bumped up following negotiation with members of the Duke team.
"Obviously, this is not a new idea for us," he said. "We've been probably thinking about it for three or four years and and really started getting back to dialogue … toward the end of last year."
The combined company is expected to have about 1.165 billion square feet of industrial space and an occupancy rate around 97.5%. Together, the companies have about 214 million square feet of industrial space under construction, at a combined value of $31.3 billion.
The combined company is expected to eventually sell off about 6% of the Duke portfolio, although Moghadam said the firm is comfortable holding onto those assets until the right opportunity comes along.
"We're perfectly happy keeping those up for some period time," he said during a call with analysts Monday, pointing out that the firm managed to cash in on longer holds after it acquired another company, Liberty Property Trust, in 2020.
"As a result, we ended up selling [those properties] for almost 40%, 50% more than we would have if we had rushed into it like everybody was pushing us to. I think we can extract the best value out of those assets when the time comes—I'm pretty confident with that."
As part of the acquisition, some of Duke's 360 employees nationally are expected to join the Prologis team. It's unclear how many would include members of Duke's executive team, although it's expected many will stay on.
Duke will receive a seat on the Prologis board of directors, which will be filled by Chairman and CEO Jim Connor. It's not clear whether the Duke Realty headquarters—completed in 2020 and owned by Duke and Indianapolis firm PK Partners—will continue to be used by Prologis.
A Duke representative said Monday that Connor would not immediately be available for comment, citing rules regarding pending acquisitions.
Please enable JavaScript to view this content.