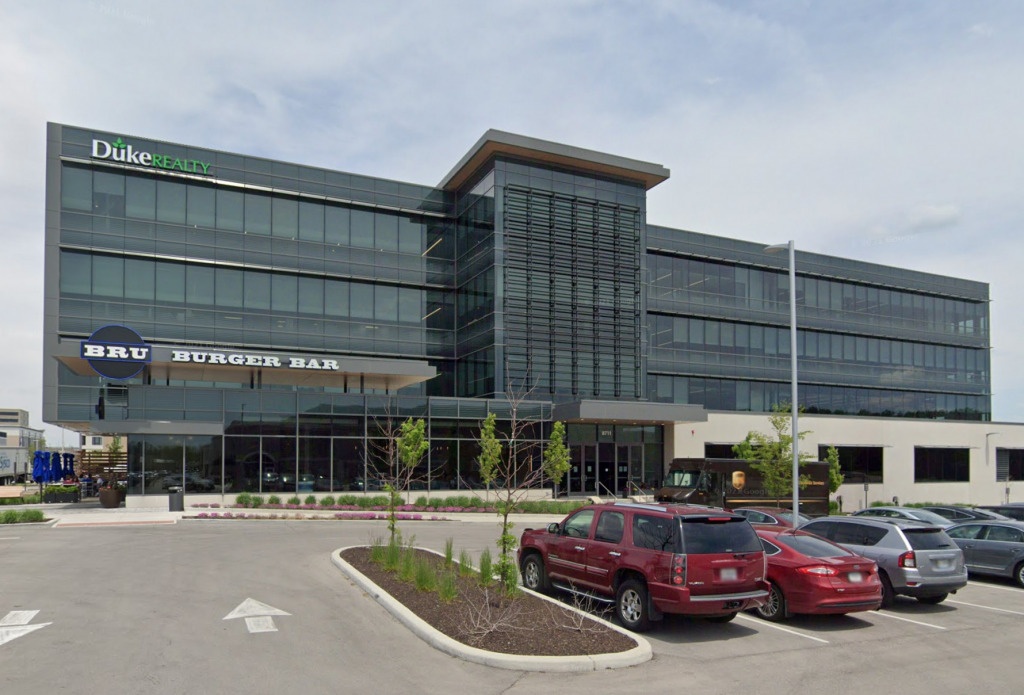 Real estate investment trust Prologis Inc. is buying Duke Realty Corp.—one of the Indianapolis area's largest public companies—in an all-stock deal valued at about $26 billion, including the assumption of debt.
San Francisco-based Prologis said Monday that the transaction will give it logistics and industrial properties in key locations, including Southern California, New Jersey, South Florida, Chicago, Dallas and Atlanta. The company plans to hold approximately 94% of the Duke Realty Corp. assets and leave one unspecified market.
Duke Realty Corp. was founded in Indianapolis in 1972 by John Rosebrough, Phil Duke and John Wynne. It went public in 1993 with an initial public offering that raised $310 million.
Duke is the 11th-largest public company in the Indianapolis area, according to IBJ research, with nearly $1 billion in revenue in 2020. It has about 160 million rentable square feet of industrial assets in 19 logistics markets throughout the United States.
Prologis is one of the world's largest real estate investment trusts, with ownership or investments in properties and development projects totaling about 1 billion square feet in 19 countries, and a customer base of about 5,800.
"This transaction is a testament to Duke Realty's world-class portfolio of industrial properties, long-proven success and sustainable value creation we've delivered over the years," said Duke Realty Chairman and CEO Jim Connor in a media release. "We have always respected Prologis, and after a deliberate and comprehensive evaluation of the transaction and the improved offer, we are excited to bring together our two complementary businesses."
Duke has 172 full-time employees based in Indiana.
Prologis publicly announced its first offer of $24 billion for Duke in early May, but Duke rejected it as "insufficient."
Duke Realty shareholders will receive 0.475 of a Prologis share for each Duke Realty share they own. The transaction comes about a month after San Francisco-based Prologis made an unsolicited bid for Duke Realty worth 0.466 of a Prologis share following months of talks.
Both companies' boards have approved the deal, which is expected to close in the fourth quarter. It still needs approval from both companies' shareholders.
Shares of Prologis fell nearly 7% in early trading Monday morning, while Duke Realty's rose about 2%.
From the mid-1990s into 2007, Duke spread its operations among several real estate sectors, including office, industrial, medical, retail and residential. In response to the fiscal crisis of 2007-2008 and unenthusiastic investors, Duke began to streamline its strategy by exiting the office market and doubling down on industrial.
Within 10 years, 80 percent of its holdings were industrial, and the remainder were in the medical office sector.
Duke recently move its headquarters from Carmel to a $28 million office building  developed in the Keystone at the Crossing area on the site that formerly housed Champps restaurant. Duke co-owns the four-story, 78,000-square-foot building with Indianapolis-based PK Partners LLC.
Please enable JavaScript to view this content.