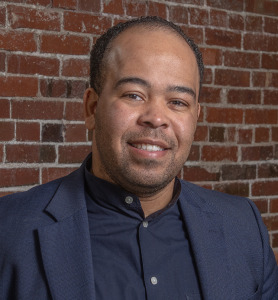 Boone County's director of human resources has filed a federal lawsuit that claims a Boone County councilor sexually harassed her and the county failed to protect her from further harassment and retaliation.
The complaint filed Wednesday in the U.S. District Court for the Southern District of Indiana lists Boone County Councilman Aaron Williams and Boone County as co-defendants.
The lawsuit claims Williams harassed Megan Smith, which "created an intimidating, hostile, and offensive working environment that interfered with Smith's work performance." It adds that Boone County knew about the harassment and permitted it to continue.
"Williams engaged in extreme and outrageous conduct, including vile, disrespectful, and insolent comments and unwanted touching," said the lawsuit filed by Kathleen DeLaney, an attorney with Indianapolis-based law firm DeLaney & DeLaney LLC.
The alleged harassment took place over several months in 2021, according to the complaint.
Smith on Sept. 22, 2021, made a formal sexual harassment complaint to the Boone County Commissioners, who found Smith's complaint to be credible and told Williams to not retaliate against Smith. However, the suit claims Williams did not comply.
The Boone County Commissioners held an executive session on Nov. 22 to discuss how to protect Smith. The commissioners also issued warnings to Williams and the Boone County Council stressing that "unprofessional conduct by Williams will not be tolerated."
However, the complaint says Williams continued to create a hostile work environment for Smith and the county failed to "take immediate and appropriate corrective action" to protect Smith.
In January, Smith filed a charge of discrimination against Boone County with the Equal Employment Opportunity Commission. The EEOC in April granted Smith the right to sue in federal court.
The lawsuit says Smith endured fright, humiliation, mental anguish, reputational harm, and pain and suffering due to Williams and the county's alleged actions.
It adds the county paid for Williams' attorney, but it did not offer the same benefit to Smith.
Smith seeks compensatory damages that include back pay for a pay raise she was denied, damages for emotional distress, interest, attorney's fees and other legal relief she is entitled.
Williams did not immediately respond to a request for comment from IBJ on Thursday night.
Williams was a 2022 IBJ Forty Under 40 selection. He works as a client executive for Google LLC and manages accounts in Indiana for the tech giant.
Boone County Council President Elise Nieshalla declined to comment on pending litigation and referred questions to the council's attorney, Matt Jankowski, who works in the Carmel office of the law firm Kokpa Pinkus Dolin.
Jankowski told IBJ on Friday that the Boone County Council is aware of the complaint and the law firm is in the process of reviewing the allegations.
The Boone County Commissioners released a statement Thursday night that said they are aware of the suit.
"At this time, we have not had the opportunity to completely review the complaint and so we can not comment upon the merits of the allegations," the statement said. "The Boone County Commissioners have always been and will continue to be supportive of all county employees."
Please enable JavaScript to view this content.