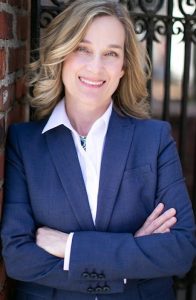 A Boone County judge ruled Friday that Zionsville Mayor Emily Styron does not have the power to demote the town's police chief or fire chief without town council approval.
Boone County Superior Court 1 Judge Matthew Kincaid issued an opinion Friday stating that the town's 2014 reorganization documents do not allow its mayor unilateral authority to demote a department head. Styron initially brought the lawsuit forward in March after the town council unanimously denied her request to demote Zionsville Fire Department Chief James VanGorder due to multiple department members' concerns about his leadership.
Styron did not immediately respond to a request for comment.
"This has always been about public safety," Zionsville Town Council President Josh Garrett said in a written statement. "Part of the Council's role is to ensure the right personnel are leading our town departments. We have been fortunate to have had Chief VanGorder lead the department for 25 years and look forward to him continuing in that role."
VanGorder was placed on paid administrative leave for one week after the council denied the mayor's request to demote him. He has since returned to work under the same title and benefits afforded to him as chief, Garrett said, but he's since been stripped of his responsibilities.
In the ruling, Kincaid states that Zionsville's mayor is able to supervise and direct executive policies related to a department head as long as doing so falls short of removing their core management authority.
However, Kincaid wrote the mayor's current restriction on the fire chief's authority exceeds her authority.
Garrett said a hearing in the case scheduled for July 1 will determine whether Styron can limit the fire chief's responsibilities, or if there is a reasonable standard for the responsibilities assigned to that position.
Styron, a Democrat, became Zionsville's mayor in November 2019. The town council is made up of seven Republicans.
Zionsville is one of just two towns in Indiana to have a mayor. The other is Vernon, in Jennings County.
Please enable JavaScript to view this content.