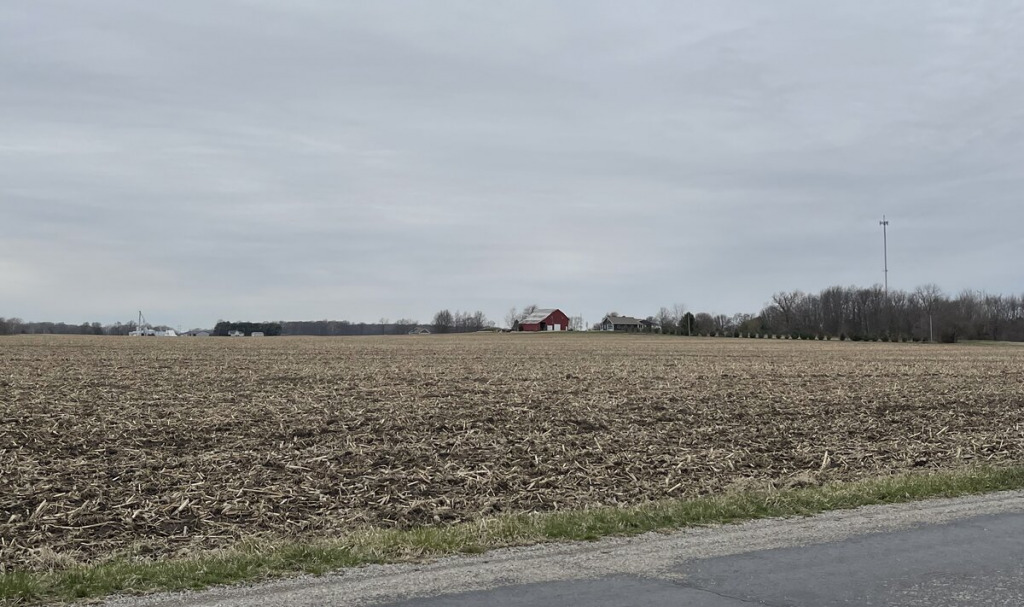 A plan by Eli Lilly and Co. to spend $2.1 billion to open two manufacturing sites in Boone County will be a "transformational project for Lebanon," according to the city's mayor.
The project, announced Wednesday at Indiana Gov. Eric Holcomb's residence, is expected to create up to 500 permanent jobs, along with as many as 1,500 temporary construction jobs at the site north of Lebanon and east of Interstate 65.
"It's probably the largest investment in Boone County ever," Lebanon Mayor Matt Gentry said. "So, there's obviously going to be a complicated project with it, but we're going to work through all the challenges because—at the end of the day—Lilly is the type of company that you want to see in there with you."
Molly Whitehead, executive director of the Boone County Economic Development Corp., said the Lilly project initially was separate from the state's plan to acquire up to 7,000 acres of mostly farmland between State Road 32 and Hazelrigg Road for economic development efforts.
"But that has kind of since morphed together," she said.
The development area, if approved, would be called the LEAP Lebanon Innovation and Research District, according to the IEDC, with LEAP standing for Limitless Exploration/Advanced Pace.
Gentry said the land for the Lilly project is not currently within Lebanon's city limits. He expects the city will receive a 100% voluntary annexation petition. That would bring the land within the city, which would assign zoning to it. The property is north of County Road West 300 North, south of County Road West 450 North and west of the CSX railroad line.
"From my understanding, they have 100% support from the landowners," Gentry said. The annexation and zoning process could be completed as soon as July, he said.
Whitehead added that the geographic location of Boone County between Indianapolis and Purdue University's research facilities in Lafayette was a major selling point for Lilly.
"It's not only the proximity of those two markets, it's also the workforce that you can draw from both of those markets," she said.
The Indianapolis-based drugmaker would like to start construction in the first quarter of 2023, according to a statement from the Boone County Commissioners.
The commissioners said the state optioned 800 total acres of land north of Lebanon and east of I-65. Lilly plans to construct up to a million square feet of buildings on the 600 acres of the land, although it likely won't use the entire site. The remaining acreage would be used for future project that are yet to be determined.
The state's plans in Boone County have drawn concern from residents that have been expressed opinions online and at public events, such as a town hall in March at Western Boone High School.
Gentry said he understands people's concerns and that there are still unanswered questions.
However, he said he hopes Lilly's announcement is an indicator to the public that it isn't just a "fly-by-night process."
"This is a strategic, thoughtful, next-generation play to make Indiana and Lebanon stronger," Gentry said.
Once complete, Whitehead said Lilly's manufacturing sites will bring quality jobs to Boone County and help the county keep talent in the community and bring students back home after college.
"It's a game-changer for our community, a company of Lilly's caliber," Whitehead said. "It's a sort of company any community would want in their home."
IBJ reporter Mickey Shuey and Inside Indiana Business content manager Wes Mills contributed to this report.
Please enable JavaScript to view this content.