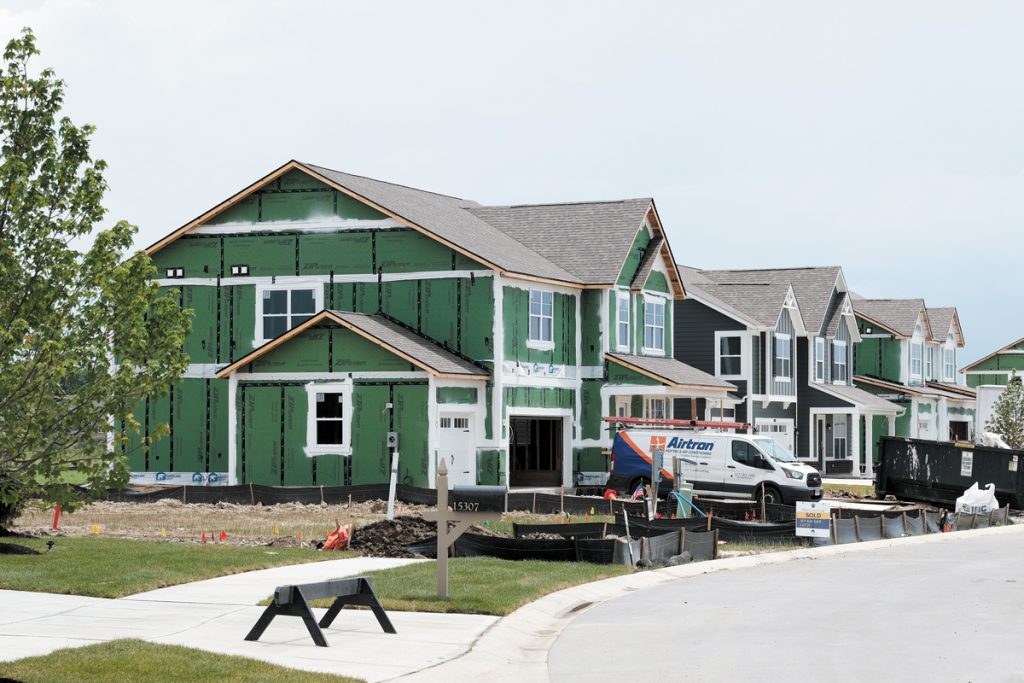 A wave of more than 3,000 new homes near 146th Street and Towne Road may soon blur the line between Carmel and Westfield's west-side neighborhoods.
Over the past decade, developers have proposed nearly a dozen new subdivisions within a couple of miles of the 146th Street and Towne Road intersection.
And although those neighborhoods won't be finished for several years, developers and local government officials say the communities are a natural progression of Hamilton County's overall growth and improvements to 146th Street, which is the boundary between Carmel and Westfield.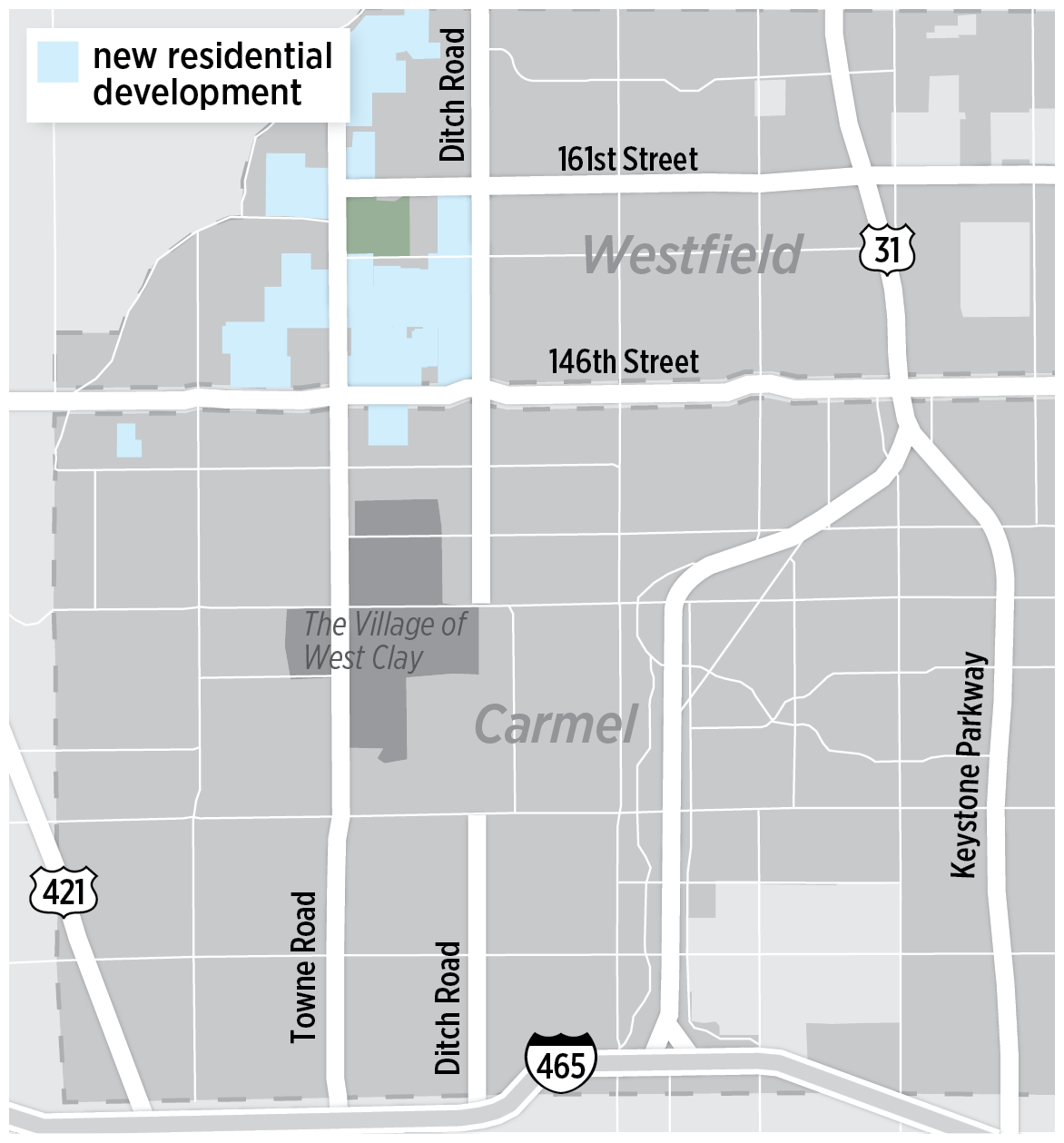 "Pretty much every homebuilder in the Indianapolis market is active within this two-mile radius," Estridge Homes co-owner Clint Mitchell said. "There's about to be a little bit of something for everyone there—no matter the price or type of home."
Westfield's western expansion
In 2013, the Westfield City Council approved plans for Carmel-based Estridge to build one of the city's first and largest residential developments west of Ditch Road.
Now, Estridge is three years away from completing construction of the Harmony neighborhood's 675 single-family houses, 240 apartments and 170,000 square feet of commercial space between 146th and 156th streets.
In the time since Harmony was approved, a flood of other homebuilders have staked their claims in the west side's undeveloped areas.
Lennar Homes opened its 142-unit Liberty Ridge neighborhood in 2017. The 62-acre subdivision near 151st Street and Towne Road is scheduled for completion by the fall of 2021.
After its success with Liberty Ridge, Lennar decided to build another neighborhood along 151st Street. Construction on the 22-acre Liberty Villas neighborhood is slated to begin this fall, and the project's 84 houses should be ready for residents within the next four years.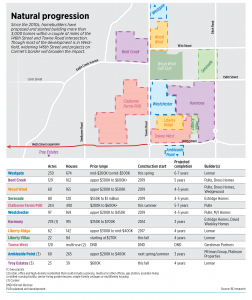 Pulte is another developer with big plans for Westfield's southwest side.
Though it hasn't yet named the neighborhood, Pulte plans to build 490 age-restricted homes in the 244-acre Claiborne Farms planned-unit development at the northwest corner of 146th Street and Towne Road. Groundwork on the Del Webb-branded neighborhood is scheduled to start this summer, though it could take up to seven years before the project is complete.
Other Pulte projects along Towne Road include the 169-home Westchester development at 151st Street, as well as the 162-home Bent Creek and 165-home Wood Wind neighborhoods planned for the east and west sides of Towne Road at 161st Street.
Kevin Todd, community development director for the city of Westfield, said he's not surprised by the domino effect that's taken place.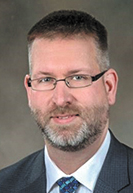 "Back in the mid-2000s, we were starting to see some growth pressure on this side of town," Todd said. "Now, I think it's falling right in line with what our comprehensive plan anticipated."
Lennar Indianapolis Division President Craig Jensen said the reason so many homebuilders are now interested in Westfield is because there's not much land left to develop south of 146th Street in Carmel.
"The demand is there, in that quadrant, because there's a lack of availability in the surrounding submarkets," Jensen said. Westfield "is that next tier."
Scott Mairn, Pulte Home's division president for Indiana and Kentucky, said his company's interest in the region follows a similar train of thought.
"Frankly, we look at this area as where Carmel was 10 years ago," Mairn said. "Carmel has morphed over the last several decades. As you go west, you see homes and communities that are a little less dense. Now, Westfield is following suit."
Continued development in Carmel
Mike Hollibaugh, Carmel's director of community services, isn't writing off development south of 146th Street just yet.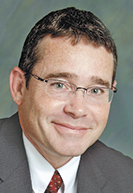 "Westfield is the new horizon, but we're not done developing in Carmel. Yes, the large greenfield land areas are—for the most part—developed," Hollibaugh said. "What remains are some of the more challenging tracts of ground, parcels surrounded on all sides that are contested whenever someone proposes they be developed. We're paying more attention to infill and redevelopment strategies that will involve a little bit more finesse."
Though wide tracts of land are scarce, there are several projects planned in Carmel near the intersection of 146th Street and Towne Road.
Less than a mile east of that intersection, Pittman Partners President Steve Pittman and Platinum Properties President Paul Rioux are planning to develop 60 acres of farmland with 265 new single-family houses and townhomes. If the project is approved, Pittman said he wants to break ground next spring to complete construction by 2024.
A little further west, Lennar is planning a 39-home neighborhood called Troy Estates on 23 acres of farmland at4100 W. 141st St. It hasn't been approved yet, but Jensen said the project could be completed within four years.
All roads lead to home
Carmel's land shortage aside, several homebuilders said they wanted to build near Towne Road because of Hamilton County's planned improvements to 146th Street.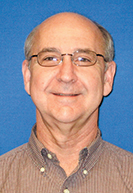 Brad Davis, director of the Hamilton County Highway Department, said the county started expanding 146th Street to four lanes in the late 1990s to alleviate congestion.
Since then, the project has advanced in phases. First, the county paid approximately $42 million to make improvements along 146th Street from Springmill Road to Cumberland Road. The project's next phase extended those improvements east, as Hamilton County and Noblesville city officials partnered on a $70 million project connecting the corridor to I-69.
Davis said the county is now working on the last four-mile stretch of 146th Street from Springmill Road to the Boone County line. The project, which includes some bridge improvements, is expected to cost $35 million. Davis said 80% of the county's costs will be covered by federal funding.
The county is leaving the original two-lane roadway next to the expanded 146th Street to serve as a frontage road for new housing developments.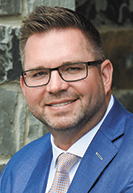 "The frontage roads are a safe way to accommodate development so we can have a safer corridor with higher speeds than what would've occurred if you'd had a corridor with a bunch of driveways and access points," Davis said.
When asked about the surrounding development, Davis said, it's "the kind of thing a good roadway network can incentivize. There's a lot of undeveloped land out there that is going to see growth, and you're just starting to see it now."
Vicki Gardner, spokeswoman for the city of Westfield, said there are also long-term plans for improvements to Towne Road north of 146th Street.
Gardner said that if it gets Indiana Department of Transportation approval, Westfield plans to install a roundabout at 151st Street and Towne Road in either 2023 or 2024.
"However, we have no funding and no intent to expand [Towne Road] to four lanes at this time," she said. That would be a "way-out-into-the-future project."
Room to grow
There is at least one question mark on the map.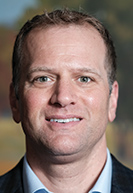 Gershman Partners' Towne West is a 120-acre property zoned for mixed-use development immediately adjacent to the 146th Street and Towne Road roundabout. It was approved in February 2013 for commercial redevelopment, including retail space and high-density residential units.
But there's been no movement on the Towne West development since its approval, and representatives from Gershman Partners did not respond to several requests for comment about the project.
Other developers, though, are full steam ahead.
Just a few months ago, Estridge held a grand opening for its newest neighborhood between 156th and 161st streets along Ditch Road. The 120-home Serenade neighborhood features houses ranging from $550,000 to $1 million and up, and Mitchell said he believes the market hasn't been built out yet.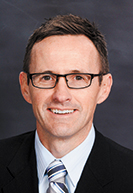 Further north, Lennar is also working on another gigantic neighborhood along Towne Road. As proposed, the 230-acre Westgate subdivision at 166th Street and Towne Road could bring as many as 674 homes to the market in the next even years.
"There's a lot going on in this area, and the demand is there," Jensen said.
"There's a lot of growth, and there will continue to be growth over the next few years—but they've planned for it. The plan commissioners, the town council folks, they've done a great job of attracting people and building their resident base."•
Please enable JavaScript to view this content.