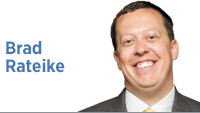 During my first college internship, the executive I was assigned to "shadow" asked me to meet all 20 employees on his team and to ask them about their views on his management style. He said it was for my ears only and that he would never ask me to disclose what I heard. Though he did not say so, I assumed he wanted me to have something to measure against, because it sure did not seem like ego.
After a few awkward conversations, as any 19-year-old might be prone to have in this situation, I started to get some real answers, including one that forever altered my view of management.
I stopped in to see a "young" (10 years older than I was) staff attorney who told me that one of the things he respected most was that he knew his boss cared about substance over style. He said that, if his boss came by his cubicle and found him with his feet up on the desk reading the newspaper, the boss would not bat an eye because he knew this staff attorney had his work done and was a productive member of the team.
I contrast that with a work environment I experienced later in my career where the "boss" insisted that everyone arrive in the office no later than 8 a.m. and leave no earlier than 5 p.m. The result of that inflexible approach was a lot of forced bad small talk and Internet surfing by my colleagues to kill time before they could line up at the elevator at 4:59 p.m. each day, and not a minute before.
By no means am I trying to pass sweeping judgment on either workplace environment—extenuating circumstances could exist—though it is worth noting that the staff attorney in the former situation has now assumed the executive leadership role of our former boss and continues to facilitate a culture focused on substance. The "leader" of the later organization was relieved from command for what I am certain was classified as a failure to "get it". That person was replaced by someone who does get it.
The contrast in these approaches became even more relevant to me recently when our firm was approached by a company whose senior communications and marketing leader had abruptly departed. Company executives asked if we could fill in as a "stop gap" while also training up the recently hired "deputy". They wanted to engage us for about 20 hours of work per week for an extended period while we "coached up" the heir apparent.
As the owner of the business, I can appreciate the chance to take on a new client, especially where we are well-suited and can add immediate value, but the irony was not lost on me that we were being asked to replace a full-time employee with an engagement of about 20 hours per week. I do not want to sell short our talent, efficiency and effectiveness, but I had to wonder how the now-former employee's time had been spent (or wasted).
We all have different management styles, so I will not pretend to prescribe what works best in every scenario. However, I do believe that the kind of introspection prompted by this potential client has made me more deliberate in how we work as a team.
At least that is what I like to tell my colleagues when we are lined up at the door to leave at 4:59 p.m. each day.•
__________
Rateike is founder and owner of BAR Communications and served as director of cabinet communications for President Donald Trump. Send comments to ibjedit@ibj.com.

Click here for more Forefront columns.
Please enable JavaScript to view this content.