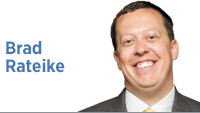 It has been calm here in Indiana recently, politically speaking. I hope you are enjoying it. The General Assembly has concluded its business and gone home for the year … for the most part. Technically, legislators must reconvene in the fall to draw new legislative lines based on new census data once it arrives, but effectively speaking, I would not expect to hear a lot from them until January.
Despite a painful debate about trying to limit the power of the state's chief executive to lead through a crisis, the session—for the most part—was fine. Most of the "crazy" issues died, and most of the reasonable issues were given their due. The governor does not promote radical policies and does not use his bully pulpit to ram what he does promote down anyone's throat.
Like I said, there is political calm here in Indiana, and our state is in great shape because of it—all things considered. However, if you are a Hoosier, what do you do now, after you have enjoyed the political peace and quiet for long enough?
Cue Gov. Holcomb. For the next eight months, with the General Assembly at home, all eyes will exclusively be on the governor. There are no elections this year, no real campaigning of any substance other than those trying to get a head start on primary races in 2022.
A lesser governor could choose to take some time off after the legislative session. But before the ink had dried on the final pieces of legislation he is signing into law, Holcomb announced a plan to leverage significant state dollars into more than $2 billion in additional investment in Indiana's quality of place. Earlier this month, the governor announced the Regional Economic Acceleration and Development Initiative (READI), a plan to invest $500 million in state funds across Indiana to attract additional investment at a 2:1 ratio.
The concept is brilliant in its simplicity—"Help us help you"—but it is far from a simple idea. Holcomb is challenging counties across the state to find collaboration partners within their region; develop a data-driven, cohesive and strategic plan (or prioritize items in an existing plan); solicit co-investors from local communities, the private sector and philanthropic sources; and make the case to receive up to $50 million of state investment per region to leverage.
The parameters are also simple: Focus your efforts on projects that enhance quality of life, innovation, entrepreneurship, and talent attraction and development. This is about removing barriers and giving local leadership the support it needs.
The intent is clear. As a state, we are going to put our money where our mouth is, and we expect each region to do the same. We are going to work together, even if we have not been inclined to do so in the past, to achieve our potential.
This is not Indianapolis-driven, and nameless faces in the Statehouse are not going to tell each region what it needs to fix. This is an opportunity for regions to work together and identify what barriers they can remove to get people to live, work and play in their communities. The idea of the program is to have people stay, come back or move there.
This READI initiative is not the action of a governor driven by partisanship. Quite the opposite. This program is designed to foster local collaboration, despite political differences. The results will be telling, but I am confident we are only seeing the surface scratched.
However, I can appreciate that mystery, because there is something calming about that.•
__________
Rateike is founder and owner of BAR Communications and served as director of cabinet communications for President Donald Trump. Send comments to ibjedit@ibj.com.

Click here for more Forefront columns.
Please enable JavaScript to view this content.