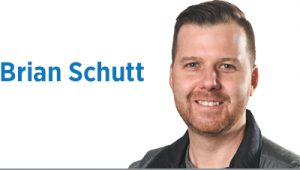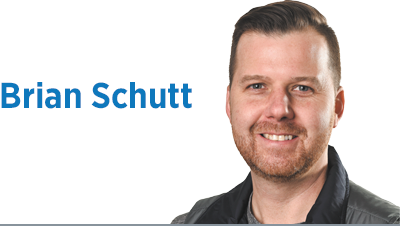 For Indiana to thrive as a state, it requires parents to embrace the formation that comes through trial and error that will result in a more dynamic entrepreneurial culture.
As a parent of elementary school children, I understand the instinct to protect them from a world that can feel increasingly unsafe. My perspective changed recently after reading "The Coddling of the American Mind: How Good Intentions and Bad Ideas Are Setting Up a Generation for Failure," by Jonathan Haidt and Greg Lukianoff. The core of their heavily researched thesis is that, in attempts to protect children, we've fostered increased fragility in an anti-fragile world.
While there are unsafe areas that require special focus and support, Indiana is by many measures safer than ever for children, specifically in areas like unintentional injury and abduction. This paradox between how unsafe it feels versus safety statistics can shape how we parent, leading to safety-ism that prevents children from the positive formation that comes from learning by doing, with limited parental intervention.
This matters both for the individual growth of kids across the state and also for the resilience and growth of the state over the long run. In a recent piece in National Affairs, native Hoosier and American Enterprise Institute scholar Ryan Streeter reframes the underlying forces in many policy debates from a spectrum of liberty versus security to the more practical—dynamism versus stasis. The story of American prosperity is not just one of "freedom from" but fundamentally a "freedom to," which, for the prosperity we should seek, lives out through marketplace ventures.
"A culture rooted in a taste for discovery and betterment can shape — indeed, has shaped —our institutions and policies," Streeter said.
"Rooting a culture" brings planting seeds to mind. And while our schools could foster this taste for discovery and betterment, few are institutionally incentivized to do so by the current funding system that prioritizes knowledge accumulation. Therefore, parents have an outsized role in this formative process toward discovery and betterment.
The essential elements necessary for this next generation's dynamism start with parents collaborating with kids on starting activities, then stepping back and letting them try and possibly fail. And then helping them reflect on what they learned.
As summer approaches, the most accessible collaborative venture is a lemonade stand.
Another opportunity for children 6-14 years old is Synthesis School, an online collaborative gaming platform that has a mission of turning students into problem-solvers. My 10-year-old son has been in Synthesis nearly a year, and he's grown through collaboration with other kids all across the world. Synthesis was born six years ago to support families working for SpaceX and launched last year. (I believe in this so much I became an investor when they opened up their latest funding round to parents.)
Additionally, high school students across Indiana have the nation's leading high school pitch competition available through Innovate WithIN. Student entrepreneurs compete in regional pitch competitions, with the winners vying for $25,000 in the state competition. The popular program nearly tripled applications in 2022, engaged teachers in a cohort to support student entrepreneurs, and began engaging mayors in the process.
While not all kids will become founders, the entrepreneurial mindset (discovery and betterment) is an essential element for their contribution in whatever vocation they pursue. And as a byproduct, it will make Indiana more dynamic and more competitive throughout this century.•
__________
Schutt is the co-founder of Homesense Heating & Cooling and Refinery46 and an lecturer at Purdue University. Send comments to ibjedit@ibj.com.

Click here for more Forefront columns.
Please enable JavaScript to view this content.