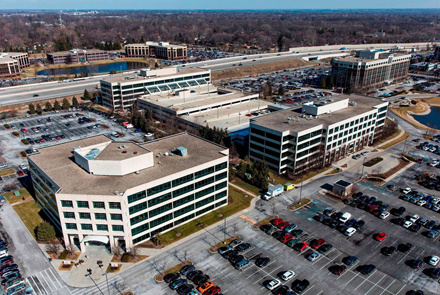 One of the Indy area's largest commercial real estate brokerages has decided to designate Indianapolis as its headquarters city, after decades of being based in its hometown of South Bend.
Bradley Co., which in late 2020 purchased Indianapolis-based Resource Commercial Real Estate, announced the move Tuesday, saying the switch reflects its recent growth in central Indiana and its continuing focus on the area.
Bradley Co. is the fifth-largest commercial real estate brokerage in central Indiana, based on licensed, full-time salespeople, according to IBJ research.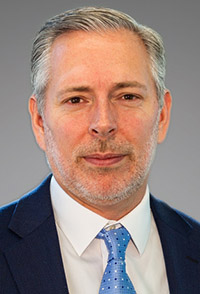 The firm also announced a change in leadership. The company has tabbed Chad Phillips as its new CEO, succeeding longtime top executive Brad Toothaker. Toothaker will take over strategic growth initiatives, which Phillips has led for the past year.
Phillips joined Bradley in January 2022 after 20 years in commercial real estate, including with the Indianapolis office of Dallas-based brokerage CBRE and Indianapolis-based Simon Property Group.
"When I joined Bradley in 2022, it was a good time for me to really acclimate myself to a real entrepreneur focus, a real client focus and the people," he said. "The past year has given me a great opportunity to grow with the individuals here [in Indianapolis] and the team. This is just a great next step."
The move came as Toothaker looked to take a step back from the top leadership role with the company, after more than 20 years at the helm.
Bradley employs 320 people across seven offices in Indiana and Michigan, including at least 95 employees based in central Indiana, where it has operated an office since 2015. Indianapolis is now its largest base of operations.
In addition to its brokerage services, Bradley manages more than 4,400 apartment units and 11 million square feet of commercial space. It's the 12th largest commercial property management company in the Indianapolis area by leasable area, according to IBJ research.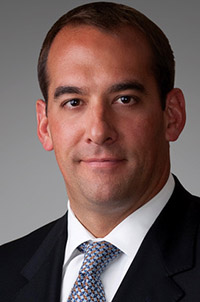 Toothaker said the decision to relocate the company's main office to Indianapolis isn't a reflection of the firm's commitment to South Bend—where it was established in 1978—but rather meant to aid Bradley's long-term growth strategy.
Some leaders, including Toothaker and principal Mark Neal, will continue to be based in South Bend, alongside several real estate brokers and support staff in the firm's accounting and human resources departments. Phillips is based in Indianapolis.
In August, Bradley moved its local operations from 9000 Keystone Crossing to new offices on the first floor of a building at Parkwood Crossing at 310 E. 96th St. Toothaker said the move to larger offices, and adoption of Indianapolis as the headquarters, is "a natural progression" for the company.
"In recent years, our concentration has really been talent acquisition in Indianapolis for the benefit of the entire platform—Indianapolis, of course, but the greater Midwest as well," Toothaker said. "We know that we're going to continue to grow faster in Indianapolis than most markets because of the size of the market's available talent. All our regional offices are supportive of that."
Please enable JavaScript to view this content.