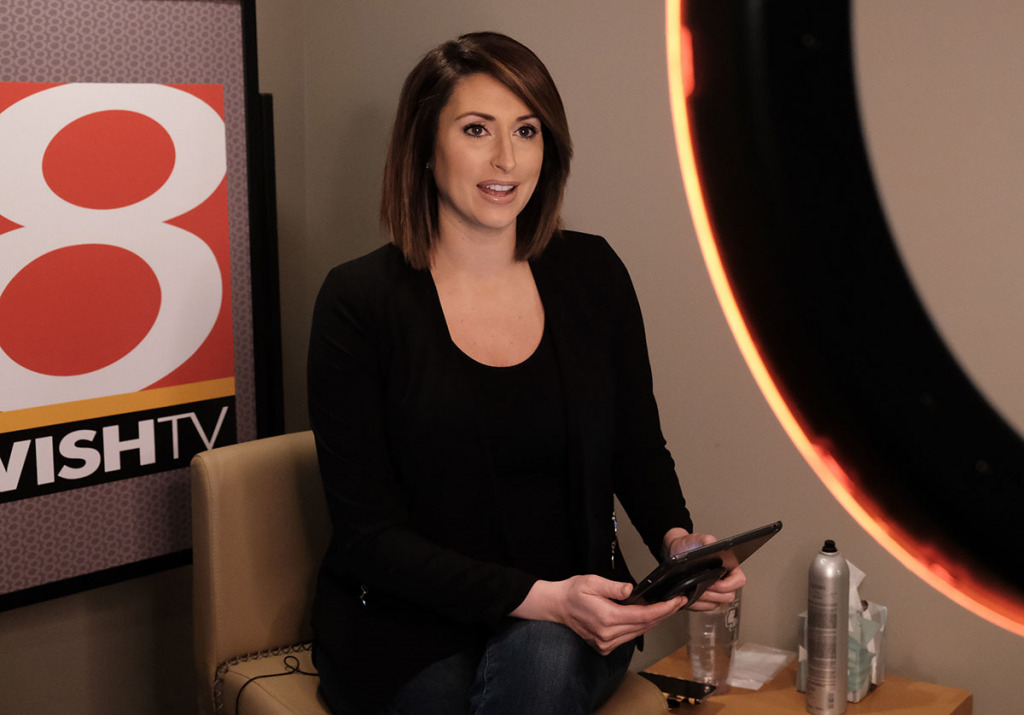 Following the death of her infant daughter in 2019 and a summer of soul searching, TV anchor and reporter Brooke Martin has resigned from WISH-TV Channel 8 and left the TV news business entirely.
Martin took a leave of absence in June after beginning to feel a sense of discomfort on the air. "It was my intention to come back [but] I needed to work through something," she told IBJ on Friday.
On Wednesday, she told station management that she was resigning.
"I feel like I'm being led in another direction," Martin said. After losing her first daughter to a rare and fatal birth defect, she said, "I've developed a desire to help people walk through suffering.
"Right now, I'm sitting in the sadness of leaving the only career I've ever known," she said. "It's scary. It was a really hard decision. But I have this internal sense of assurance that this is the right move."
She has no definitive career plans at the moment but expected to be able to make an announcement in the near future.
Martin and her husband have a 5-year-old son and a 15-month-old daughter.
She joined WISH in October 2012 and had served as evening anchor for several of WISH's daily newscasts. Prior to moving to Indianapolis, she was an anchor for KSN-TV in Wichita, Kansas, from 2010 to 2012, and an anchor and reporter for WMGT-TV Chanel 41 in Macon, Georgia, from 2006 to 2010.
WISH announced Martin's resignation on Thursday.
"Brooke has been with us for nearly nine years, anchoring thousands of newscasts and winning many awards, including Emmys," the report said. "Her empathy, talent and strength have been a key part of our success. She will be greatly missed."
Please enable JavaScript to view this content.