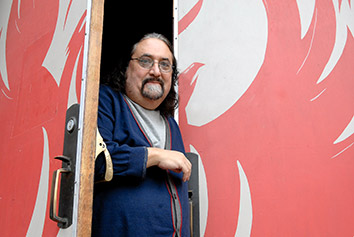 Bryan Fonseca, who founded the Phoenix Theatre in 1983 and the Fonseca Theatre Co. in 2018, has died from complications related to COVID-19. He was 65.
Fonseca was the principal director and main artistic force behind the Phoenix for 35 years before he left in 2018 as the organization's board was shifting its direction and focusing on finances.
He had started the not-for-profit theater at the Ambassador Building on East Ninth Street. In 1988, it moved to a former church at 749 N. Park Ave., where it cemented a strong regional reputation for producing fresh and thematically challenging work with a mix of professional and veteran community actors.
It moved into a newly built, $11 million downtown facility on the northeast corner of Illinois and Walnut streets just as Fonseca was leaving. At that time, the Phoenix gave Fonseca the honorary title of founder and producing director emeritus and named the stage in the Russell Theatre portion of the new facility in his honor.
"He was a force," said Phoenix Theatre Artistic Director Bill Simmons in a statement. "Without Bryan Fonseca, there would be no Phoenix Theatre Cultural Centre."
At the time he left the Phoenix, Fonseca said he wanted to "focus my creative energies elsewhere."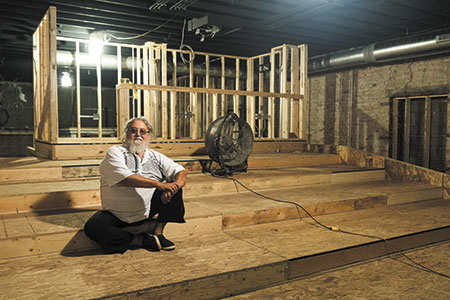 Shortly after, he founded the Fonseca Theatre Co., which serves the near-west side and is aimed at using art to challenge issues of justice and community. The theater company's board said Thursday morning that it would continue to operate despite Fonseca's death.
"Bryan's legacy as a cultural icon and his vision to give voice to and celebrate the minority communities of Indianapolis through the prism of purposeful theater and civic engagement will live on through the Fonseca Theatre," said Frank Basile, founding donor and board member of the Fonseca Theatre.
Board President Patricia Castañeda said in a statement that "Bryan's influence and contributions extend well beyond Indianapolis theatre circles. He was truly a friend to all, and a national treasure."
Before creating the Phoenix Theatre, Fonseca started a storefront theater in his hometown of Gary, Indiana, and directed shows at the Broad Ripple Playhouse.
He also directed for the MFA Playwrights Workshop at the Kennedy Center; The Human Race Theatre in Dayton, Ohio; Indiana University; Ball State University and the Civic Theatre of Indianapolis. Over the years, he transferred six Phoenix shows to Chicago, and his production of "Ma Rainey's Black Bottom" was invited to travel to a festival in Dundalk, Ireland.
The theater company's board said the theater is on hiatus "but will return."
"The board is committed to the continuation of the Fonseca Theatre Company and will be following Bryan's decision to take a break in our production through spring 2021," Castañeda said.
Please enable JavaScript to view this content.