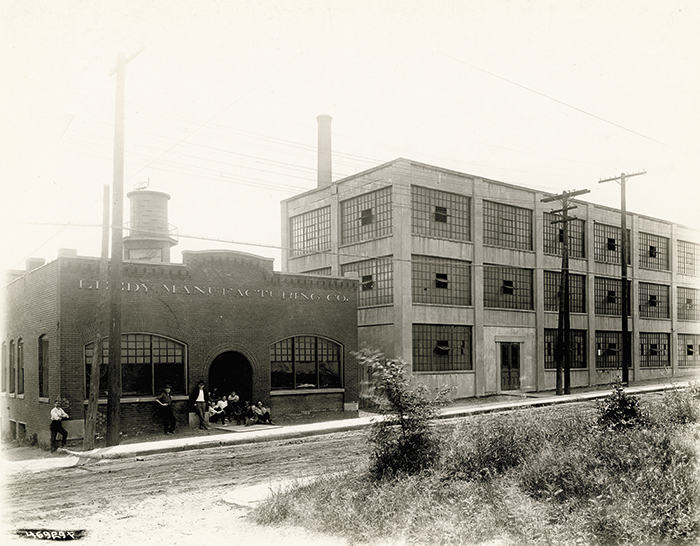 Ulysses G. Leedy was born in Fostoria, Ohio, in 1867 and started playing the drums at a young age. He eventually went on the road and patented the first collapsible snare drum stand in 1896. A year later, he moved to Indianapolis, began playing at the Empire Theater and started making drums. With clarinetist Sam Cooley, he formed Leedy & Cooley Drums, eventually moving the company to a building in the Bates-Hendricks neighborhood. Cooley would later leave the company, and the name changed to Leedy Manufacturing Co. In 1910, the company built a three-story building at the corner of Palmer Street and Barth Avenue, later expanding it to more than 51,000 square feet. It was considered the first modern American drum factory, with two 100-foot rows of presses, metal working machines and lathes. Leedy made what was then the world's largest drum, commissioned by Purdue University in 1921. This photo of the building was taken in 1916. The expanded building now houses Sense Charter School.
Sources: Rhythm Discovery Center, Indiana Historical Society
Credit: The photo is courtesy of the Indiana Historical Society and is part of the W.H. Bass Photo Co. collection. More images are available at images.indianahistory.org.
Please enable JavaScript to view this content.