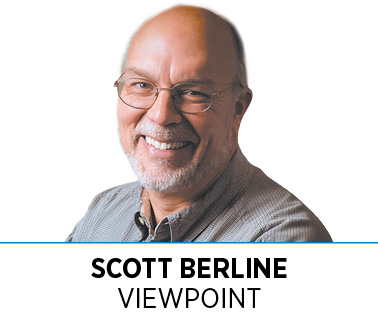 The picture of Edward Wilson on the cover of the March 20 IBJ was moving, as was the related article on the challenges ahead for low-wage earners due to COVID-19. I have tried my best to pay particular attention to the impact COVID-19 is having on all of us and have tried to put myself in the shoes of the president and his administration.
I wonder what the response from Americans would have been if our government had immediately implemented the extreme lockdown measures taken in China. I doubt that those measures would have been well-received; perhaps they would have been wholly ignored by many. Consider the blatant disregard shown by students on spring break.
As a business owner, I'm sure I would have questioned the sensibility of such a move taken so quickly. It now appears that taking such action would probably have been prudent given the scarcity of testing capabilities, protective supplies for health care workers and relevant medical equipment.
There are lessons in this for me. Among them is this: If we had thwarted COVID-19 at the outset, we would not have learned how devastating an outbreak of this kind can be. I am not suggesting that this lesson is preferred to saving the lives of those who will succumb to the outbreak. Every life is precious. But I am suggesting that we learn from it instead of pointing fingers and placing blame. Now is the time to pull together, not tear one another apart.
I am specifically appealing to Indiana lawmakers—both Republicans and Democrats—and those who vote them into office, to consider this thought. In the legislative session just ended, considerable time was spent, for example, discussing unemployment benefit premiums paid by businesses to the state fund and, more broadly, to the question of how large our state budget surplus should be. What we face now certainly puts this in perspective, doesn't it?
Regarding state unemployment rates paid by businesses, the amount our business paid into the state fund in 2019 was 0.004% of our total payroll. Some lawmakers were considering lowering the rate, thinking that state had a sufficient balance to cover a run on unemployment benefits.
It is probably easy for me to say this now, but you could have doubled our rate and it would not have hurt our business at all. In fact, assuming the rate increase was applied to my in-state competitors as well, the increase would not have put me at a competitive disadvantage (regional businesses could argue otherwise). But think about the additional resources available to Hoosier lawmakers to deal with the challenges faced by Mr. Wilson and those like him if our fund were double what it is now.
I often tell my children that, if you think you've saved enough, it probably still isn't enough. One big hit can be devastating, and we are clearly in the midst of one today.
So that there is no doubt to Indiana lawmakers on where I stand, understand this: I trust you to be far more responsible with my tax money than those in Washington. I am willing to help fellow Hoosiers in tough times. I am willing to pay a bit more to know we are in a position to take care of one another in difficult times like these.•
__________
Berline is owner of Berline Construction Inc.
Please enable JavaScript to view this content.