After months of lining up leases with several property owners to create a more-than-1,660-acre solar farm near Zionsville, NextEra Energy saw the project blocked in August by Boone County officials.
Boone County Commissioner Tom Santelli said there were "too many red flags" with NextEra's plans, which led the county planning commission and board of zoning appeals to deny the company's variance requests.
"They were coming in from Florida; they weren't from Boone County. And they didn't have that sense of ownership that we have as a county. The quality of life that we're looking for wasn't there. They were going to put solar panels on all three sides of homeowners," Santelli said.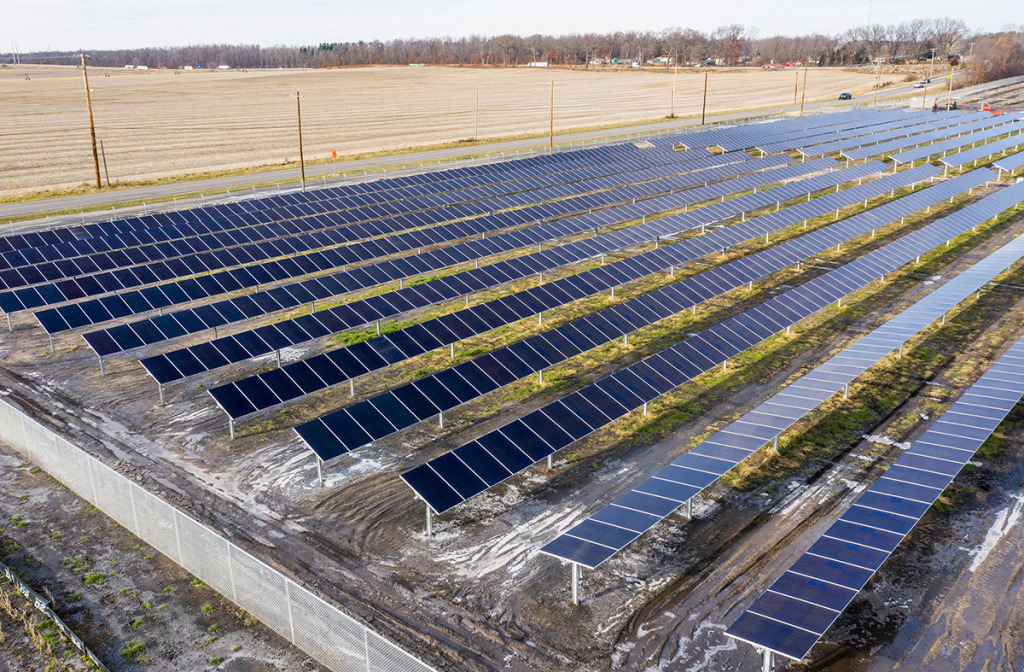 NextEra Energy did not respond to IBJ's requests for an interview. But some business leaders say the company's experiences show why the state might have difficulty keeping up with the corporate demand for solar- and wind-energy policy and why a statewide policy is needed to fix the patchwork of local rulings and ordinances that now control the development of renewable energy.
The Indiana Chamber of Commerce, the state's largest business organization, is again calling for legislation that would set statewide standards for the siting of solar and wind farms and remove some of the local hurdles such projects now face.
The chamber's stance on the issue is that the state, which is phasing out use of coal plants, is falling behind in terms of access to renewable energy and thus deterring potential businesses that want the resource.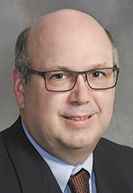 "We have heard from companies that have talked to the IEDC or other location services, and have said, 'If we can't get renewable energy to make our customers happy, we're not going to locate in Indiana,'" said Greg Ellis, Indiana Chamber vice president of energy and environmental policy.
Renewable energy developers have clamored for state standards, saying they are tired of negotiating and jumping through local hoops before moving forward with projects, or seeing them canceled at the last minute after huge upfront investments.
But local officials have said they want to keep those decisions in their hands because they know what is best for their communities.
A potential comeback
Some state lawmakers tried and failed to pass statewide standards for renewable energy projects a year ago, only to face backlash from local governments. This year, they are considering bringing the bill back in a watered-down form to provide incentives to communities to accept statewide standards.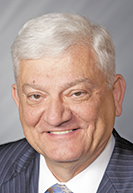 Rep. Ed Soliday, R-Valparaiso, who sponsored the original measure, said Sen. Mark Messmer, R-Jasper, is considering offering the new bill this session. Messmer declined an interview with IBJ; his spokesperson said Messmer did not have an update on the legislation.
Soliday's House bill from last year faced tough opposition throughout the session, mainly from local governments, as its original form sought to override local siting rules for wind and solar farms with statewide standards that were less restrictive in some cases.
Soliday said the direction he and Messmer are leaning toward this year is the version of the bill that came out of the Senate before it effectively died there last year.
It would have given counties an incentive to adopt "renewable energy districts," called RED areas. County and local governments that allowed renewable projects to locate in such districts would have received a one-time incentive from the development companies of as much as $3,000 per megawatt of a project's capacity.
"That's what, if we do anything, we think has a chance," Soliday said.
But he knows the legislation will still be a challenge because of strong sentiment in rural communities not to place such huge developments in their back yards.
Soliday said he's even had county commissioners threaten to field candidates to run against him in the primary if he continues to try to thwart local control over the siting of renewable-energy facilities.
"But that's the kind of tactics that are going on," he said.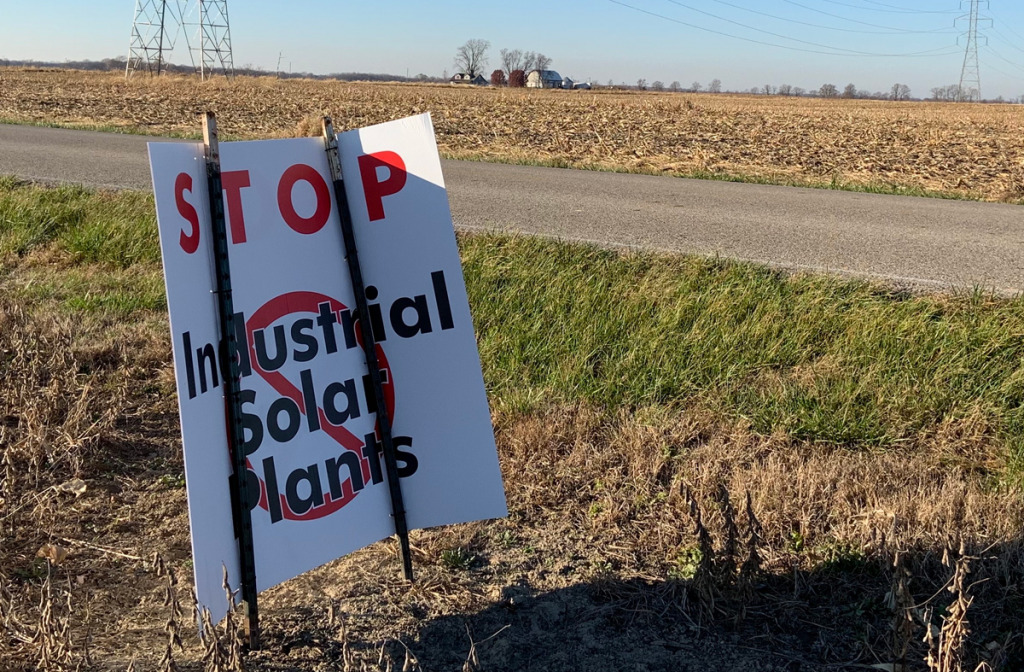 Some solar success
Still, some renewable-energy projects are winning local approval, including one that will be among the largest solar farms in the nation.
Mammoth Solar Farm will take up 13,000 acres in Starke and Pulaski counties. It is expected to be fully operational by 2024 and represents a $1.5 billion investment over the next five years by Israeli-based Doral Renewables LLC and ancillary contractors.
But 34 Indiana counties have some form of restrictions that require special zoning variances or that impose moratoriums or straight bans on large solar and wind developments, Soliday said.
In Zionsville, a large part of the decision against the NextEra Brickyard Solar project's rezoning request was that county officials thought a solar farm deviated too far from the county's comprehensive plan, which classified those 1,660 acres for traditional agriculture use.
While some comprehensive plans can be looked at more as suggestions, Santelli said Boone County follows its plan "like the Bible."
In addition to that, some members of the community were not pleased with plans for the solar farm's energy to go to Northern Indiana Public Service Co., a utility in northwestern Indiana, rather than to a local utility.
Still, Santelli said the county is not anti-renewable. He said a small solar farm already exists in the Boone County community of Advance.

In Madison County, residents have fought in court for two years over the 2019 approval of the 120-megawatt Lone Oak Solar Farm project. The Indiana Court of Appeals in July decided not to accept a civil lawsuit filed by opponents of the project for judicial review, and the Indiana Supreme Court denied an appeal in November.
Madison County in July renewed a six-month moratorium to restrict solar-farm construction to no larger than 50-megawatt parks. This is in place while the county works on a more restrictive solar ordinance.
Other counties without solar or wind ordinances scrambled to quickly approve some following the Legislature's failed statewide-standards bill last session.
Johnson County adopted its first restrictions for solar and wind farm projects in July.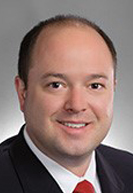 Ryan Hoff, with the Association of Indiana Counties, said counties are not necessarily anti-renewable but instead are learning what will work for their communities.
The organization was a major opponent of last year's statewide-standards legislation. But Hoff said he thinks the organization will support a bill that provides incentives for counties that want to adopt renewable-energy districts.
"If the goal is to bring renewable energy into Indiana, that is certainly happening with local control in place," Hoff said. "I think those counties are listening. You know, while renewable-energy developments have been a very new type of development for counties to consider, it's going to take them a little bit to understand what the development looks like."•
Please enable JavaScript to view this content.