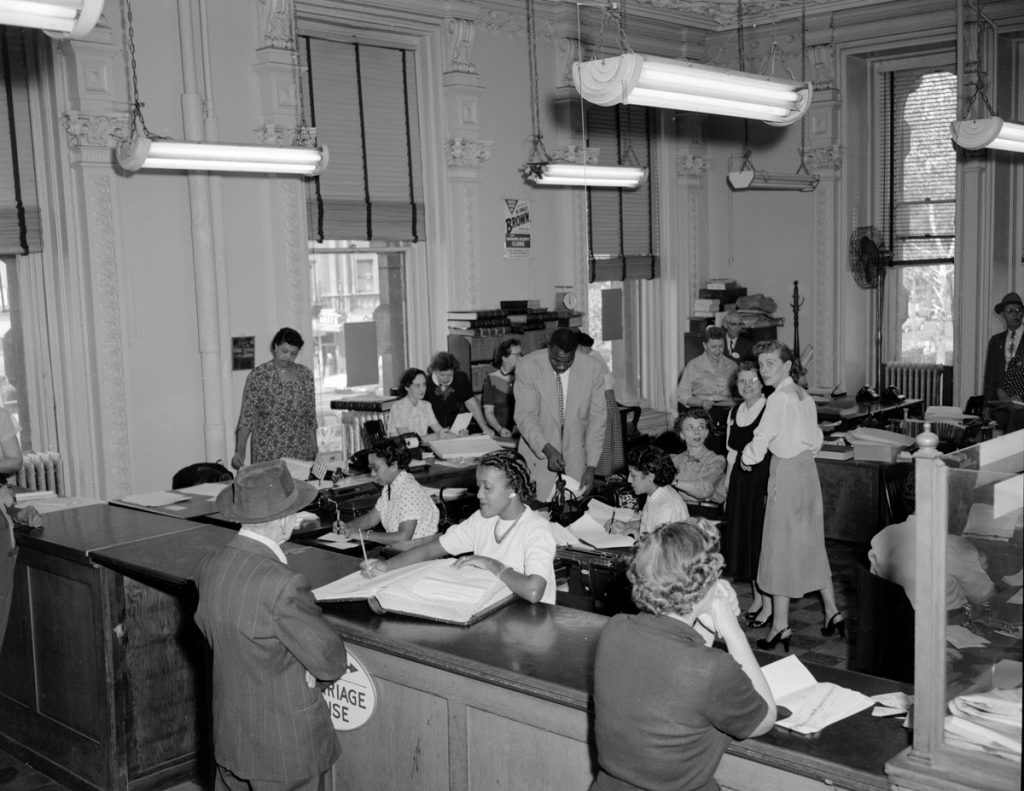 Before the City-County Building opened in 1962, Marion County court operations were housed in an elaborate Baroque-style courthouse completed in 1876 at 200 E. Washington St. The city tore down the building in 1962 to make room for the plaza that sits just south of the City-County Building. This photo of the Marion County Clerk's Office in the old courthouse was taken Oct. 21, 1954. Today, the courts are preparing for another move, this time to a justice campus under construction in the Twin Aire neighborhood.
Sources: Indiana Historical Society, Indiana State Library
Credit: This photo is courtesy of the Indiana Historical Society and is part of the Larry Foster Collection. More images are available at images.indianahistory.org.
Please enable JavaScript to view this content.