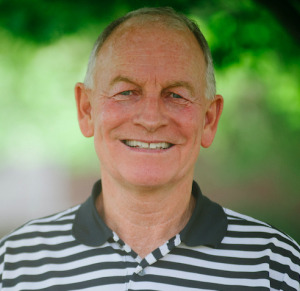 Butler University plans to use a $4 million gift from tech entrepreneur Jay Love and his wife, Christie Love, to build a new presidential residence and hospitality venue, the school announced Thursday.
The Jay and Christie Kile Love University House will serve as both a home for future Butler presidents and a venue for hosting fundraising and other community events.
Butler said the donation will "fully fund the construction, furnishing and maintenance of the house without impacting the University's budget."
The university said it still assessing location options for the residence.
Jay Love, a Butler trustee who received his bachelor's degree in business administration from the university in 1976, co-founded two charity-related software firms: eTapestry, which he led as CEO for more than a decade before selling it for about $25 million in 2007; and Bloomerang, which he guided from 2012 to 2017.
Christie Love earned her Butler undergraduate degree in elementary education and has spent her career in education and not-for-profit management, both as a teacher and as the former executive director of the Lawrence Township School Foundation.
"It is exciting to envision what this campus can be for future generations of Butler University students, faculty, and staff," Jay Love said in written comments. "Not only do Christie and I want to imagine the future, we are investing in it!"
In addition to eTapestry and Bloomerang, Jay Love has held leadership roles at Master Software Corp., Round One Capital, Avectra and Launch Cause. In 2019, he co-founded The Fundraising Standard, a 40-hour online program designed to give participants an introduction to the process of fundraising.
"On behalf of Butler University, I am sincerely grateful to Jay and Christie Love for their extremely generous donation, which will allow us to pursue this important facility without the use of university resources," Butler University President James Danko said in written remarks. "The Loves' long-time professional experience in fundraising strategies prompted them to recognize this project would provide a valuable university asset that will have a significant and positive long-term impact for Butler."
Butler presidents currently reside in the The Carter House, an English Cotswold-style home at the corner of Sunset Avenue and Blue Ridge Road, which was built in 1932 for jeweler CB Dyer. Wilbur Carter, president of the Carter-Lee Lumber Co., and his family lived in the house until donating it to Butler in 1974. It became the official presidential residence in 2001 with the arrival of President Bobby Fong.
Please enable JavaScript to view this content.