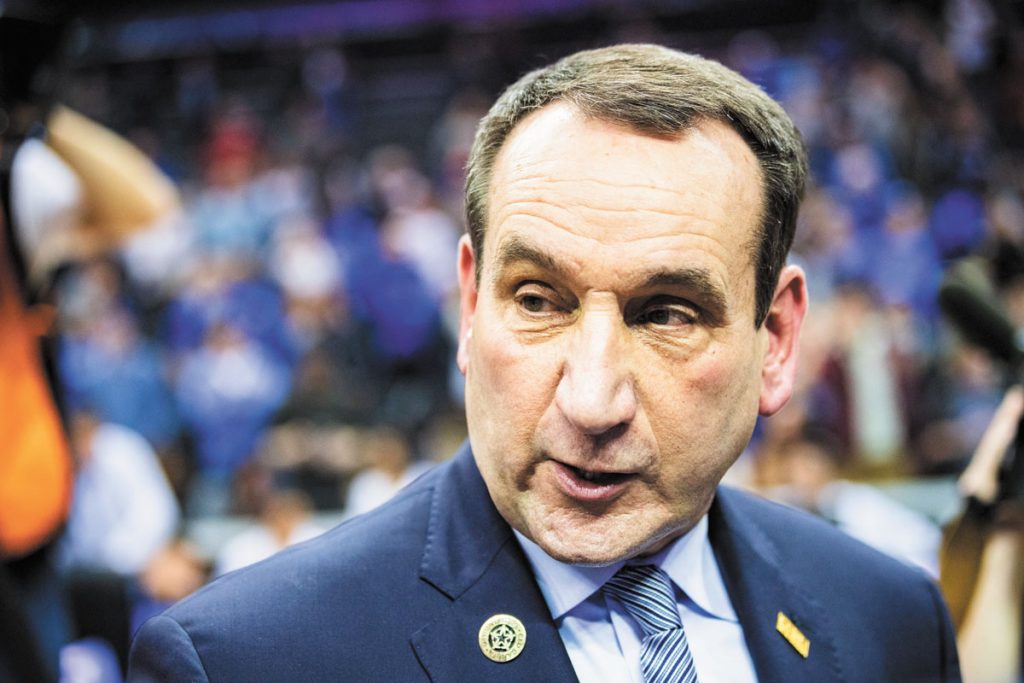 A divisive new California law has plunged the world of college sports into chaos and sent NCAA officials scurrying to try to mitigate the damage—real and perceived.
The NCAA and its member schools have long taken a hard line prohibiting college athletes from getting paid for any kind of commercial activity.
But the first block of the NCAA's wall obstructing such activity came crashing down on Sept. 30, when California Gov. Gavin Newsome signed into law Senate Bill 206, which allows college athletes to profit from the use of their name, image and likeness. And the law expressly prohibits the NCAA, its member conferences and schools from barring players from doing so.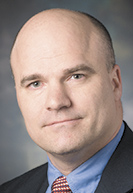 The legislation sailed through the California State Assembly on a 72-0 vote, a reflection of shifting attitudes about the relationships between schools and their star athletes—who play a crucial role in driving ticket sales and alumni donations.
Many high-profile people—including Sen. Bernie Sanders, a Democratic presidential candidate, and NBA star LeBron James—have been outspoken cheerleaders for the law.
Now lawmakers in 11 other states—Colorado, Connecticut, Florida, Illinois, Kentucky, Minnesota, Nevada, New York, Pennsylvania, South Carolina and Washington—either have drafted or are considering legislation similar to the California law. And U.S. Rep. Anthony Gonzalez, an Ohio Republican and former Ohio State University and Indianapolis Colts wide receiver, is seeking changes at the federal level.
Even some prominent coaches at Division I schools are abandoning the association's long-held position.
Several from the Big Ten—speaking at the league's Oct. 2 basketball media day in Chicago—openly supported California's law.
But the biggest surprise came Oct. 8, when legendary Duke University basketball coach Mike Krzyzewski signaled his approval of pay-for-play in college athletics.
"While we have made significant progress in recent years, we have not always responded to the needs and rights of our players swiftly, and frankly, we're playing catch-up after years of stagnant rules," Krzyzewski said in a statement.
"I hope and trust that not only will there be a plan to put the student-athletes' best interests at the forefront, but that we'll also have a firm plan for implementation at the national level."
Time pressure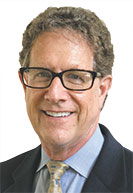 Because the California law doesn't take effect until 2023, it might appear the NCAA has more than three years to figure out how to deal with its impact. But in reality, it has much less than that.
Some other states considering college pay-for-play legislation want to move faster than California.
Florida lawmakers are considering two bills. House Bill 251, which was introduced by a Democrat, has an effective date of July 2020. The other, which will be sponsored by a Republican, has not yet been introduced but is also expected to have an effective date earlier than the California law.
In Illinois, House Bill 3904 has been introduced and has nine co-sponsors. Lawmakers there say they want to put the legislation on a fast track.
New York state Sen. Kevin S. Parker, a Democrat, has introduced the most aggressive legislation in any state. In addition to allowing players to earn money from their name, image and likeness, the bill requires schools to take 15% of revenue earned from athletic ticket sales and divide the revenue among student-athletes.
"That," one athletic director told IBJ "would turn college athletic departments' budgets upside-down."
David Ridpath, president of The Drake Group, a watchdog organization focused on big-time college athletics, was on Capitol Hill last month speaking in favor of allowing athletes to make money from their likeness.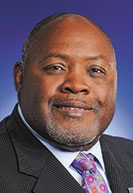 He told IBJ the issue has wide bipartisan support.
"Across the board, the dozen or so congressmen and senators I talked to thought this is something that needs to happen," Ridpath said. "The NCAA had a chance to take the lead on this. Now, it's going to be legislated and probably litigated. But there's no stopping this."
NCAA officials declined to comment for this story, and the NCAA's Indiana lobbyist—Mike McDaniel, executive director of governmental affairs at Krieg DeVault—did not return a call seeking comment.
Hoosier lawmakers lay low
In Indiana, lawmakers have not taken up the issue of whether college athletes should be compensated or allowed to make money through endorsements or other deals. And it appears unlikely—as long as the NCAA opposes it—that a pay-for-play measure would get wide support here.
Government and community leaders in Indiana assembled a $50 million incentive package in 1997 to sway the NCAA to relocate its headquarters from Overland Park, Kansas, to a site along downtown's Central Canal, where it has a $1-a-year lease. A decade later the state gave the NCAA additional land that facilitated a headquarters expansion.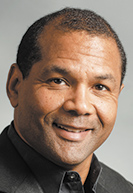 The NCAA employs 629 people, 115 of whom earn more than $100,000 a year, an NCAA filing with the Internal Revenue Service shows.
"The NCAA has a lot of power in the Statehouse," said Ed Feigenbaum, the longtime editor of the newsletter Indiana Legislative Insight. "State lawmakers understand the impact the NCAA has on the state of Indiana and the city of Indianapolis. There's lots of attention paid by state lawmakers to the care and feeding of the NCAA and a lot of attention paid to their concerns."
But Rep. Greg Porter, a Democrat from Indianapolis who has served in the General Assembly since 1992, said he expects lawmakers at least will consider the question of compensating college athletes, perhaps as soon as the session that begins in January.
"Whether a bill gets introduced or not, I think it is a conversation that will come up. After all, the schools are making money off these athletes," Porter told IBJ. "I think it's a good, robust conversation to have."
Porter doesn't think the issue will garner the level of support at the Statehouse that it did among California legislators.
"There's no way in heck it will be unanimous one way or another," Porter said.
"There will certainly be people who oppose this. But there are 152 people including the governor and lieutenant governor who help make laws in this state, and we need to have a thorough conversation about it."
NCAA huddling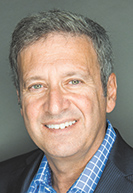 Meanwhile, all eyes are on the NCAA. The association's president, Mark Emmert, and its 22-member Board of Governors convened a study group in May to examine the name, image and likeness issue. That group is expected to release its report at the end of this month.
Lawmakers in several states, including California, said that if the NCAA changes its rules on the matter, they could amend their bills and let the association take the lead.
Members of Congress—including Rep. Mark Walker, R-North Carolina, and Ohio's Gonzalez—also are waiting to see what the NCAA does next. But they may not wait long.
Walker has proposed amending the definition of a qualified amateur sports organization in the U.S. tax code.
In the definition he proposed, a body seeking to be defined as a qualified amateur sports organization would be banned from "prohibiting or substantially restricting the use of an athlete's name, image and likeness."
In other words, if the NCAA wanted to remain tax-exempt, the schools that run it couldn't keep a rule on the books that bans athletes from making money off their names or images.
Walker has indicated that he is willing to give the NCAA until the end of this month to take substantive action on its own.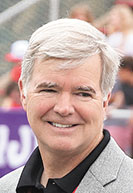 But the NCAA, which is known for moving at glacial speed, appears to be struggling to shift from a defensive to offensive position.
"Right now, nearly half a million student-athletes in all 50 states compete under the same rules," the NCAA Board of Governors, which is made up mostly of university presidents and athletic directors, said in a letter to California's governor weeks before the law passed.
"This bill would remove that essential element of fairness and equal treatment that forms the bedrock of college sports."
Shortly after Newsom signed the bill into law, the NCAA released a slightly more conciliatory statement. It said: "Changes are needed to continue to support student-athletes," but also cautioned that "this new law already is creating confusion for current and future student-athletes, coaches, administrators and campuses, and not just in California.
"We will consider next steps in California," the Board of Governors added, "while our members move forward with ongoing efforts to make adjustments to NCAA name, image and likeness rules that are both realistic in modern society and tied to higher education."
The NCAA insists it should be allowed to take the lead on the issue. But not everyone thinks that is a good idea.
"Leaving the issue in the hands of college presidents and administrators is a little bit like accepting the word of the fox who says he'll protect the henhouse," said John Feinstein, best-selling author and a sports columnist at The Washington Post.
And Ridpath, a professor of sports administration at Ohio University, isn't optimistic the NCAA is ready to yield its position.
"Sadly, the NCAA won't do anything unless it's at the point of a bayonet," he said. "I think the NCAA is going to resist this. And they're going to lose. Rather than fight this, the NCAA needs to be more proactive."
Massive financial stakes
The NCAA has $1.1 billion in annual revenue, with 74% coming from its colossal CBS and Turner Broadcasting System media contract for the Division I men's basketball tournament.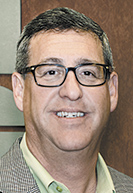 The NCAA points out that it uses much of that revenue for student-athletes, saying it has "provided billions of dollars in scholarships and the opportunity for millions [of students] across 24 sports to earn undergraduate and graduate degrees."
A change in the rules could threaten some of that revenue—as well as the millions of dollars that top schools generate from their top athletes. That's because sponsors, media partners and even alumni could decide to funnel money straight to college athletes rather than to the schools, sports marketers said.
In addition, though it is hard to quantify, the brand and image of the NCAA and its member schools could suffer damage if fans are put off by a change in the current amateur model.
"It's a too early to say exactly what the impact will be, but it's a huge issue," said Ken Unger, president of Indianapolis-based sports marketing firm Charge. "This has inserted a degree of chaos into college athletics."
But Bruce Bryant, president of Indianapolis-based Promotus Advertising, said he thinks it's "a made-up reality by the NCAA that people care about college athletes' amateur status."
"It's the same thing we heard from U.S. Olympic governing bodies in the late 1970s and 1980s. Letting Olympic athletes get paid didn't diminish the Olympics. If anything, marketing Olympic athletes raised the profile of the Olympics and the various Olympic sports. People are a lot more interested in the competition than someone's amateur status."
The Drake Group—Ridpath's watchdog organization—is pushing a proposal that is even more liberal than the California law, which prohibits athletes from making deals that conflict with the contracts the schools already have in place.
Under The Drake Group's proposal, a college athlete who attends a school with a contract with shoe and apparel maker Nike could endorse Adidas during the off-season. The California law bans such deals at any time.
However, The Drake Group wants to rein in how much money alumni can funnel to college athletes through commercial deals. "It has to be fair market value," Ridpath said.
Opponents of the pay-for-play plan say that would be much too difficult to regulate.
But Ridpath disagrees. "This shouldn't be anarchy," Ridpath said. "We manage this for professional athletes; we should be able to manage it for college athletes."
Ridpath also said the new rules could be enforced by the team of compliance officers already in place at the NCAA and its member schools. "The NCAA has plenty of resources to regulate this," he said.
Pleasure and pain
Opinions differ on how much college athletes would benefit financially and how much the schools would suffer.
Under the California law and most other proposals, colleges will continue to keep all media rights fees and sales from tickets, concessions, parking and merchandise.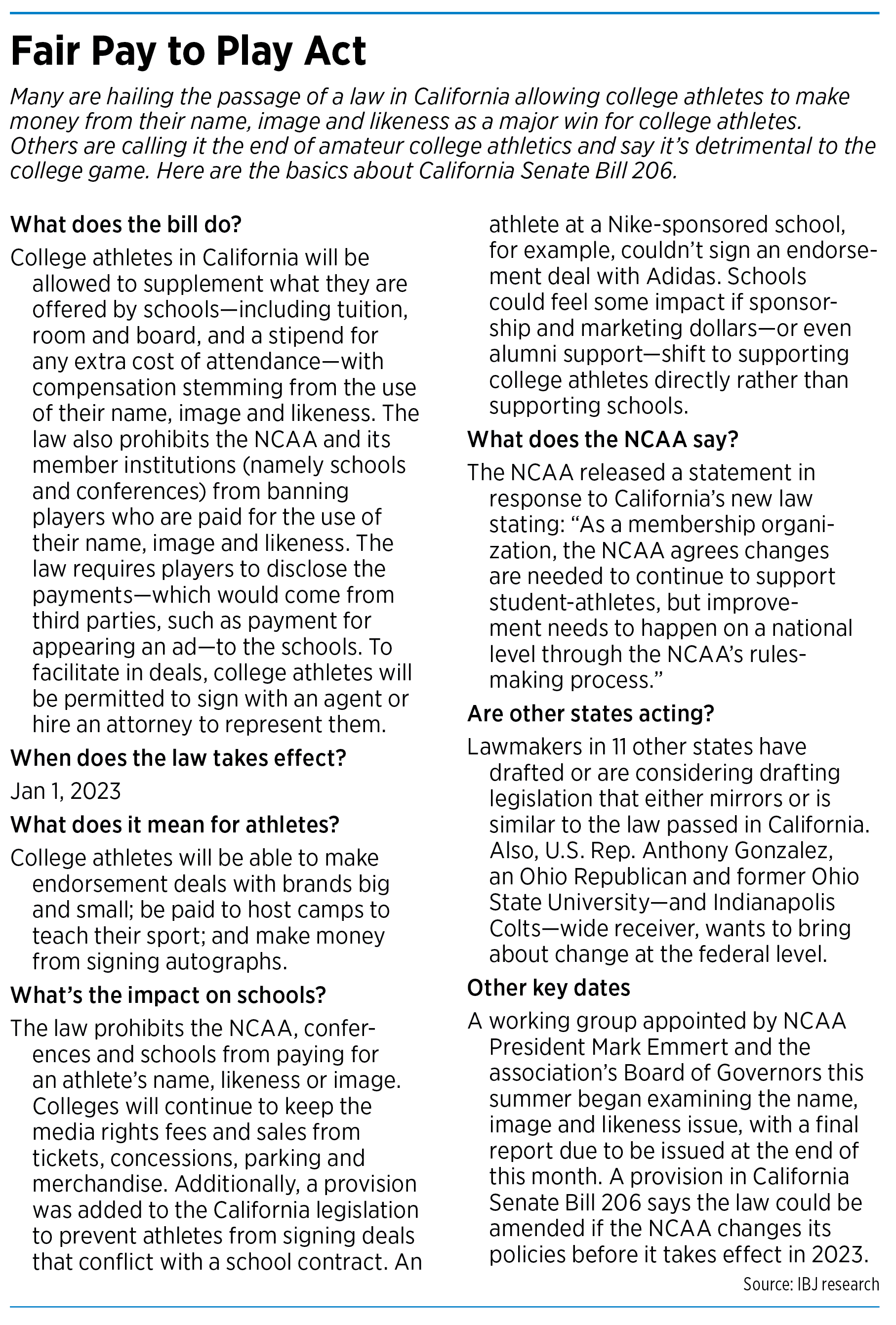 "The notion that athletes in the two revenue sports—football and men's basketball—making outside money might hurt nonrevenue athletes is an 'Emperor's New Clothes' fabrication. There's nothing there," Feinstein said. "No one is buying what Emmert—or anyone else in the NCAA—is selling."
College athletic departments are big businesses. The top college athletic departments bring in more than $200 million annually in revenue. During the 2017-18 school year, 23 NCAA schools brought in more than $130 million in athletic department revenue. Indiana University scored more than $120 million and Purdue University more than $100 million. Many mid-major conference schools, such as Ball State, are in the $30 million range.
"This is purely a matter of the NCAA protecting its own wallet," Ridpath said. "That's the most revolting part of it."
IU Athletic Director Fred Glass, Purdue Athletic Director Mike Bobinski and Butler University Athletic Director Barry Collier declined to comment for this story.
"When it comes to the business of college athletics," Ridpath said, "a lot of people have a hear-no-evil, see-no-evil, speak-no-evil attitude."
In October 2017, however, Bobinski told IBJ that the NCAA and universities should consider letting college athletes receive pay for commercial deals. He said he was confident conflicts could be worked out.
"I don't see name, image and likeness deals for athletes being in conflict with the schools," Bobinski said. "Those are two different things."
In 2015, University of Notre Dame Athletic Director Jack Swarbrick said he would be willing to consider allowing athletes to sign commercial deals.
Collier, on the other hand, told IBJ two years ago: "I'm in favor of the current collegiate model."
The ranks of athletes publicly calling for rules or laws allowing them to profit from commercial deals is growing rapidly.
Among those who have spoken out are former Stanford football player and current San Francisco 49er Richard Sherman, former Purdue basketball star Robbie Hummel and former Indiana University swimmer and Olympic gold medalist Lilly King.
University of Minnesota basketball coach Rick Pitino, University of Nebraska basketball coach Fred Hoiberg and University of Connecticut football coach Randy Edsall were among the first coaches to voice support for that stance.
"I think it's progress," Pitino said at Big Ten media day. "Over the last couple years, we're headed in the right direction with taking care of our student-athletes. I don't know exactly what it's going to be, but I think it's a good idea. I know a lot of people are pushing for it."
Edsall is particularly outspoken.
"I hope every state in the union passes the bill," he said recently, referring to California's law. "I know South Carolina is doing something about it. I wish Connecticut would do something about it."
At media day, Indiana University basketball coach Archie Miller stopped short of a full-fledged endorsement but didn't sound like a hardline opponent.
"There's a lot of different opinions out there," Miller said. "I think the big thing is that in today's day and age, if you're not evolving, if you're not forward thinking, you're standing in cement."
The NCAA still has plenty of supporters among its ranks.
"I don't see any difference between name, image and likeness and pay-for-play," Big Ten Commissioner Jim Delany said at media day. "I know people differ on it. I believe the law of unintended consequences and the law of slippery slope apply here.
"We're not perfect, but I think the opportunities we have for the greater many shouldn't be sacrificed by the 1% that probably would have an opportunity to benefit here."
Delaney's contention that just 1% of college athletes would benefit from the new law is debatable.
"We think every player has value," Ridpath said. "Even the guy on the end of the bench is a big deal in their hometown, and that opens up opportunities."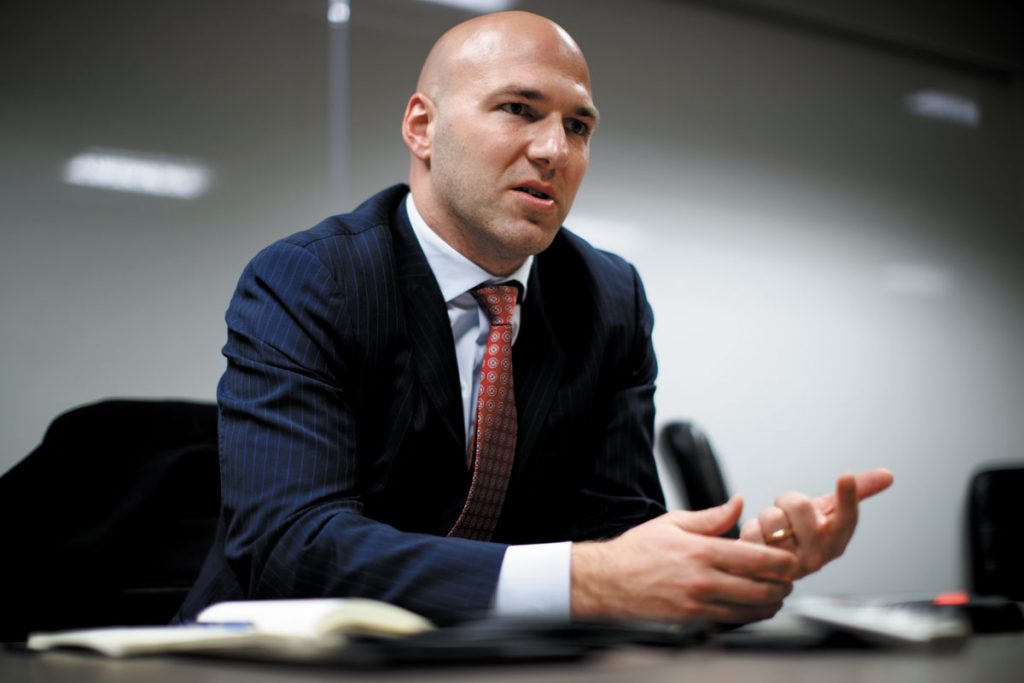 Hoiberg, who played basketball for Iowa State University in Ames, Iowa, said he would have gotten a big bounce from commercial deals in college.
"I would have loved to have been compensated for my likeness," Hoiberg told reporters at media day. "Playing in my hometown, I think that would be a pretty good deal for me."
But Dave Moroknek, president of MainGate Inc., an Indianapolis-based maker and seller of licensed sports products, isn't persuaded the commercial demand for college athletes would be great.
He noted that while 30% of licensed merchandise for professional teams is player-oriented, only about 5% of college-licensed goods are player-oriented.
"With colleges, especially with their alumni base, it's more about pride in and support for the school than getting behind this or that player," Moroknek said. "I think it's a rare case where a college athlete could drive significant revenue, especially with licensed products."
Bryant disagrees, saying there is no shortage of companies that would want to align with college athletes.
"The range that well-known college athletes could make in a year would range from $10,000 to $20,000 all the way to seven figures," Bryant said.
"And we're not just talking about guys that are going to turn professional. A lot of players are at the height of their marketability when they're in college.
"Tim Tebow is a C-level endorser today," Bryant pointed out. "But when he was the quarterback at [the University of] Florida, his potential was enormous.
"When Damon Bailey was playing basketball at IU, he could have made an easy $100,000 per year endorsing local car dealers, retailers and other businesses."•
Please enable JavaScript to view this content.