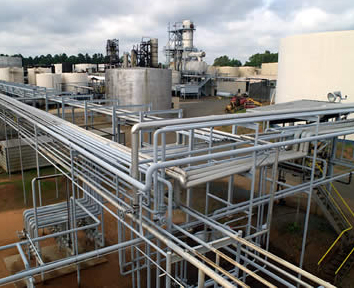 On the same day it reported its first quarterly profit in more than a year, Indianapolis-based Calumet Specialty Products Partners LP on Thursday announced further shuffling of its senior executive team.
The specialty hydrocarbon and fuels products producer said Keith Jennings would resign as executive vice president and chief financial officer as of Aug. 31 "to pursue other interests closer to his family in Texas." Jennings, a 25-year veteran in corporate finance, joined Calumet on Jan. 1, replacing West Griffin.
Jennings' decision follows the departure of CEO Tim Go, who stepped down June 1 after more than four years in the position. He was replaced by board member Steve Mawer.
"On behalf of everyone at Calumet, I want to thank Keith for everything he has accomplished during his time at Calumet," Mawer said in written comments. "We have a strong finance team and we appreciate that Keith will be staying on for a full month to ensure a seamless transition. We've already started the transition process and will share the outcome of that in due course."
Calumet reported a second-quarter profit of $3.6 million, or 5 cents per share, compared with a loss of $16.8 million, or 21 cents per share, in the second quarter of 2019.
The company hadn't turned a quarterly profit since making $16.4 million in last year's first period.
Calumet said the results included a $32.1 million favorable net impact related to inventory adjustments.
On an adjusted basis, the company lost $19.6 million, or 25 cents per share.
Revenue fell significantly during the quarter, from $896.9 million a year ago to $453.7 million.
"While the global pandemic has negatively impacted demand across a number of Calumet's end markets, the diversity of both our business and our customer base allowed us to drive quality results this quarter, and has proven the resilience of our businesses," Mawer said.
Calumet shares were down 7.8% Thursday morning, to $2.51 each.
Please enable JavaScript to view this content.