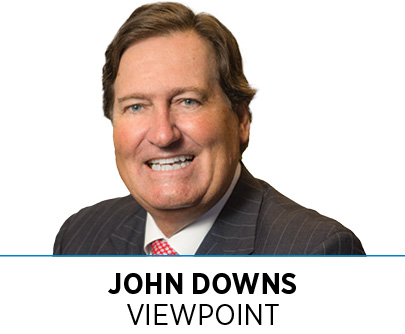 June is National Candy Month, but this June is also special because the confectionery industry is returning to business operations in a big way, bringing one of its largest trade shows—the Sweets & Snacks Expo—to Indianapolis.
This show not only brings an infusion of innovation to candy and snack shelves in stores nationwide, but it will also mark a return to "business as usual" for the confectionery and snack industries.
We're excited for our triumphant return, and none of this would be possible without the support of the city and state.
From Albanese in Merrillville to Newfangled Confections in Indianapolis, the state of Indiana has always been a home for confectionery innovation. And thanks to the incredible work of Hoosiers across the state, the Sweets & Snacks Expo is bringing together more than 400 top candy and snack companies for what is the first trade show in Indianapolis since the start of the pandemic.
The Indiana Convention Center has also been critical in ensuring a safe and successful event, investing more than $7 million in enhanced safety measures at convention center facilities.
For those of us in the confectionery industry, this is a time to recognize the unique power of the little treats we create. No other item brings joy and facilitates connections like candy. Whether you're sharing treats from a bag of freshly collected Halloween candy or swapping candy canes over the holidays, candy can bring a little extra joy to any celebration.
We saw this in particular over the past 15 months, as Americans struggled to stay in contact during the pandemic without being near one another physically. Gifting of candy bars and boxed chocolate soared, and many families opted to bring extra treats into the home for occasions like movie nights, birthday parties and stress relief after a long day of virtual learning.
Unlike many categories, candy grew during the pandemic, as candy helped people let their loved ones know they were thinking of them and missing them dearly.
These special moments make up the magic of the candy industry and demonstrate how chocolate and candy can support our consumers' emotional well-being during difficult times.
With National Candy Month on our doorstep and the Sweets & Snacks Expo just a few days away, reminiscing on the contributions of candy to Americans' lives over these past few months is even sweeter. Confectionery and snack products have helped improve consumers' emotional well-being during this difficult time, and the reinvestment in our industry that occurs at the Sweets & Snacks Expo will be our industry's way of ensuring that our consumers have their favorite treats—and a selection of new, delicious items to try—for the months and years ahead.•
__________
Downs is the president and CEO of the National Confectioners Association.
Please enable JavaScript to view this content.