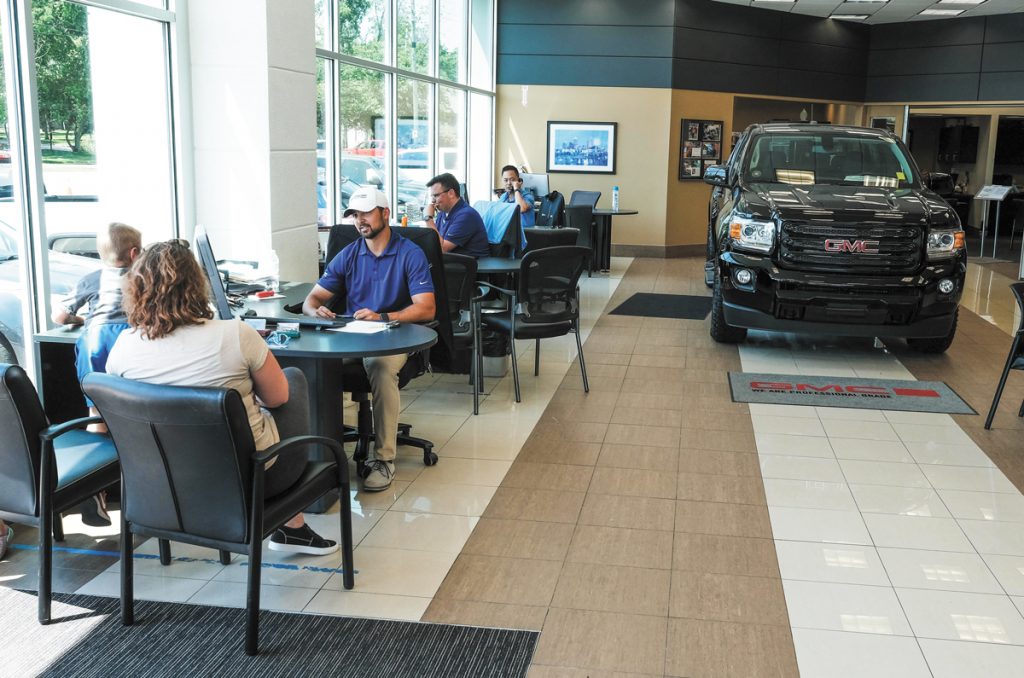 Indiana car dealers hit hard while COVID-19 kept consumers at home now face a new challenge: Just as Hoosiers increasingly are willing to visit showrooms, manufacturing disruptions have diminished inventories.
Automakers essentially halted production for eight weeks—from mid-March through mid-May—as the pandemic wreaked havoc on supply chains and sparked concern for autoworker safety.
While the state was under a stay-at-home order, dealers did what they could to juice sales, with some even dangling seven-year, 0-percent loans. Now, they face the prospect of waiting weeks for supply to match the heightened demand.
"We're fortunate," said Cory Delp, a partner with Indianapolis-based Ray Skillman Auto Group, which has 17 locations. "The impact hasn't been as great for us as somebody sitting there with one store. With the multiple stores, we essentially have multiple inventories we can all work out of."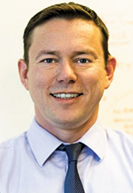 Dealers came out of May with a glimmer of optimism, with automakers reporting sales declines from a year earlier better than the 32% to 33% drop research firms had forecast. Hyundai's overall U.S. sales slid only 13%, for example, while Toyota saw a 26% drop in this country. That was a big improvement from April, when U.S. sales dropped 53%.
"We had this period from mid-March to mid-May when vehicle production went to realistically zero, but vehicle sales did not," said Bernard Swiecki, a senior analyst with the Michigan-based Center for Automotive Research. "During that time, dealers and manufacturers needed all the showroom traffic they could get."
Chase Falcone, general sales manager for Falcone Subaru, said his dealership has less than half of the 300 vehicles it normally would have in stock—and it might be as long as eight weeks before it's fully restocked.
In May, Falcone Subaru's salespeople actually increased year-over-year sales 4%, by shifting their focus to used cars.
"A lot of it comes down to being able to get customers sold on incoming vehicles, or switching them into something we do have," Falcone said. "We were so high in pre-owned inventory, we were pretty much giving away cars to keep cash flow consistent going forward."
Swiecki said that, with the supply of new cars tight, more buyers likely will opt for used vehicles.
But building a robust supply of used vehicles can be challenging, too. Dealers often build that inventory via trade-ins for new cars—an approach that has yielded fewer cars since the sales slump began with the stay-at-home order enacted March 23.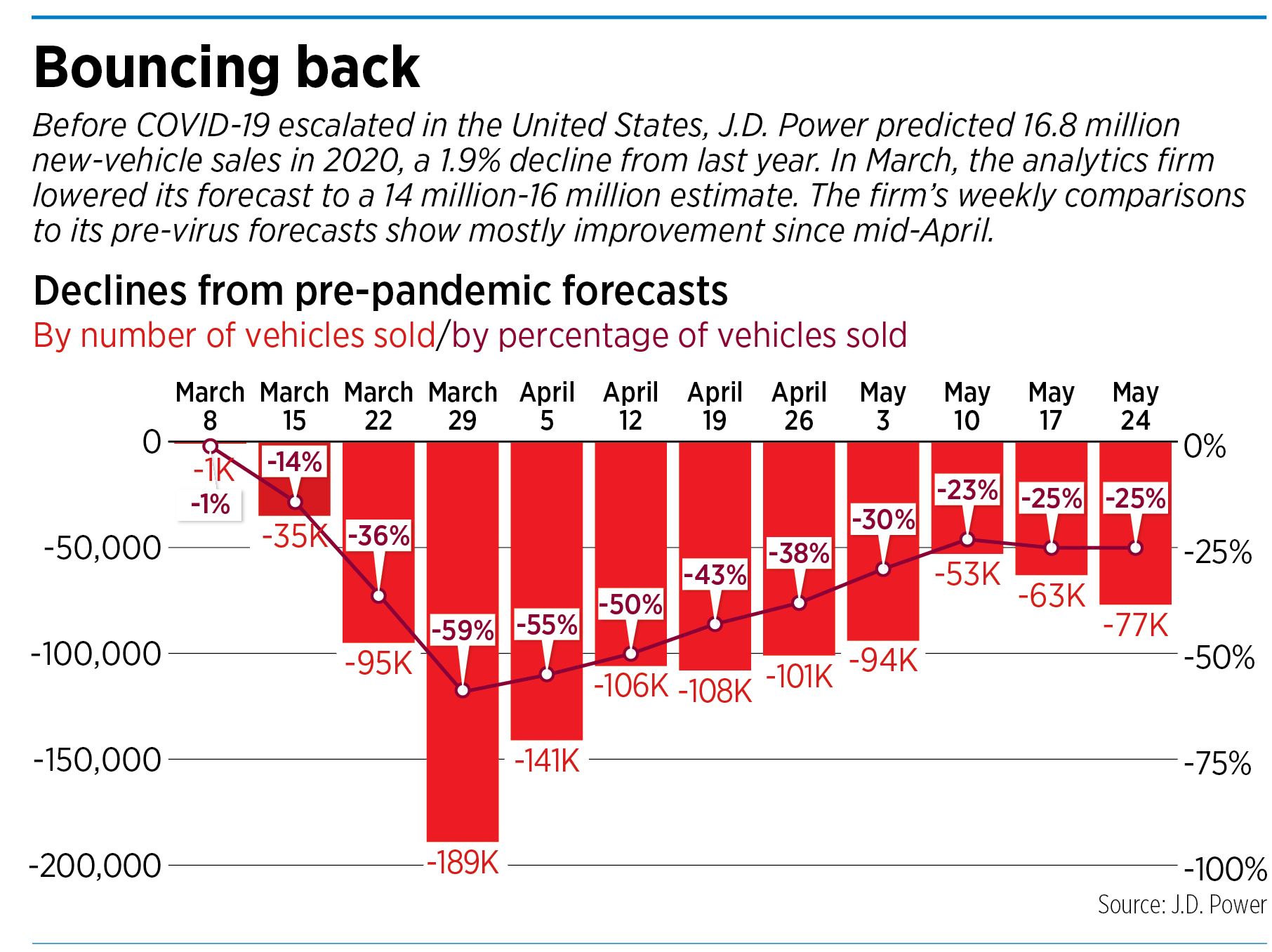 Falcone said his sales team had been on track to top March 2019's 191 sales when Gov. Eric Holcomb's order went into effect. The dealership ended up falling 31% short of the year-ago figure.
The stay-at-home order remained in effect until May 1. To keep sales from drying up during that span, dealerships stepped up service, providing the opportunity to buy cars without stepping onto car lots.
"We've focused a lot on giving the customer opportunities for home delivery and pickup, home test drives and buying a car without even coming into the showroom," Delp said.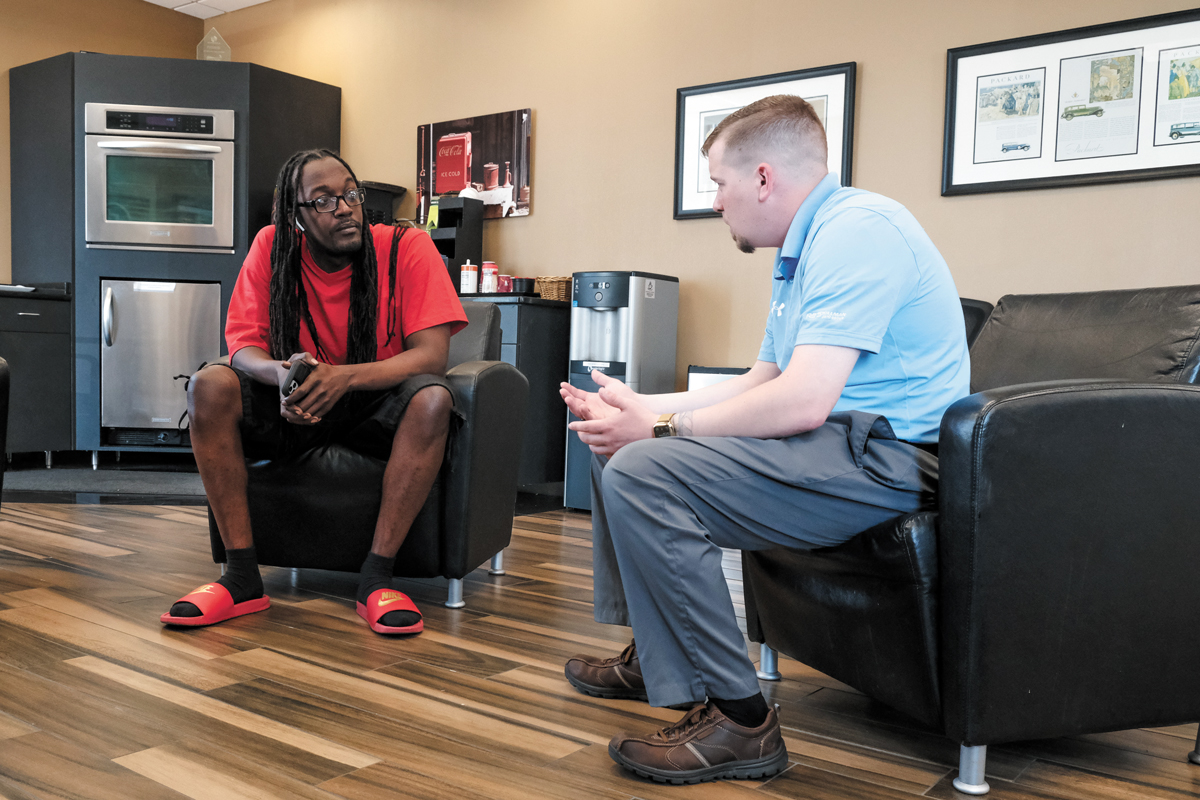 Karl Brauer, executive publisher at Autotrader and Kelley Blue Book, said automakers have no quick path to replenishing car supplies.
"It's as if you were on our computer with a bunch of pages open, and with no warning, the power went out," he said. "It was a complete reset, and now we're seeing a complete resynchronization of the many complex relationships that go into the automotive supply chain."
While they wait for more new cars, dealers will try to make as much money as they can selling what they have left, Brauer said.
"If you're a dealer or an automaker, you're probably less likely to give crazy deals on certain models now compared to where you were two to four weeks ago," he said. "I expect prices will go up. Dealers will probably be that much more protective of their existing stock."•
Please enable JavaScript to view this content.