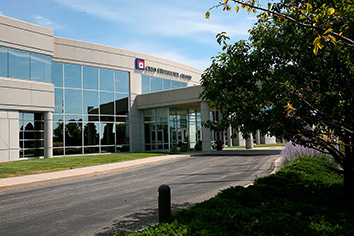 Carmel-based CNO Financial Group Inc. has acquired DirectPath LLC, a Burlington, Massachusetts-based employee benefits management company, for $50 million in cash.
The deal closed Tuesday. The purchase price is subject to an additional earn-out if certain financial targets are achieved.
DirectPath, which has 130 employees, offers a variety of technology-driven services for employees and employers, including employee benefits enrollment, health claims resolution and communications compliance services for corporate benefits plans. The company currently serves 400 employers that have a combined employee base of 2.5 million people.
"DirectPath brings to CNO best-in-class benefits management services and enhanced enrollment capabilities that are in high demand by employers and employees," CNO CEO Gary Bhojwani said Tuesday in a written statement. "With this acquisition, we are extending our worksite business to significantly broaden our solutions portfolio, technology capabilities and distribution reach for the post-COVID workplace environment."
CNO sells health and life insurance products, annuities, financial services and workforce benefits services through its three brands: Bankers Life, Colonial Penn and Washington National.
DirectPath is based in Burlington and has additional offices in Milwaukee, Wisconsin; Birmingham, Alabama; and Ottawa, Ontario.
Effective immediately, Michael Byers, who had served as DirectPath's chairman and CEO, will now be co-president of CNO's worksite division, sharing that role with CNO's Mike Heard.
CNO also released its fourth-quarter and full-year 2020 financial report on Tuesday.
The company's fourth-quarter profit was $111.8 million, or 80 cents per share, compared with $278 million, or $1.84 per share, during the same period a year earlier.
Full-year profit in 2020 was $301.8 million, or $2.11 per share, compared with $409.4 million, or $2.61 per share, in 2019.
Both the fourth-quarter and full-year profit for 2019 included $193.7 million related to a tax benefit from a tax-planning strategy.
Shares of CNO closed at $23.08 each Wednesday, down 48 cents from Tuesday's closing price.
Please enable JavaScript to view this content.