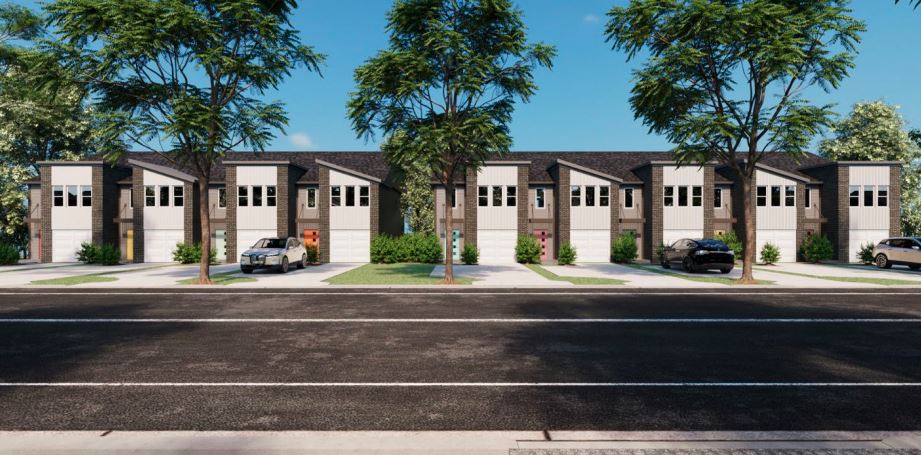 Carmel-based DB Klain Construction LLC is seeking approval to build a 70-unit townhouse project on the north side of Lebanon.
The development, called Onyx Point, would consist of 12 two-story buildings on 5.7 acres at 2620 N. Lebanon St. (State Road 39).
The development was introduced at the Nov. 28 Lebanon City Council meeting. The council will vote Dec. 12 on a request to rezone the property from planned business commercial to a planned unit development.
Eleven of the proposed buildings, measuring approximately 4,860 feet each, would have six units per structure. A 12th building, measuring about 3,250 square feet, would have four units, according to documents filed with the city.
Plans call for each townhouse to have three bedrooms, 2-1/2 bathrooms, a single-car attached garage and a driveway that would accommodate two vehicles.
"Onyx Point will fill a market need for luxury rental housing in the area," DB Klain Construction wrote in documents filed with the city.
The townhouses would have a modern design with brick and fiber cement products as the facade materials.
Stonegate Meadows apartments are located north of the site. Witham Hospital is across Lebanon Street to the east, single-family homes are to the south and Lebanon Christian Church is adjacent to the west.
Onyx Point would be the first project in Lebanon for DB Klain Construction, which was founded in 1993 by David Klain.
DB Klain Construction focuses on custom-built homes in Carmel, Fishers, Noblesville, Westfield and Zionsville. The company also has built more than 60,000 square feet of mixed-use commercial buildings in the Village of West Clay in Carmel, where Klain moved his business in 2007.
Please enable JavaScript to view this content.