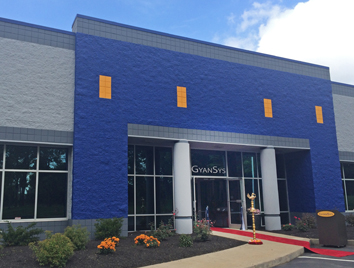 Carmel-based technology consulting firm GyanSys Inc. has acquired Vancouver, British Columbia-based Groundswell Cloud Solutions, the company announced this week.
Groundswell offers advisory services to customers who use Salesforce and MuleSoft products. The company was founded in 2012 and has just more than 100 employees. With the acquisition, GyanSys now has more than 250 employees who work in the firm's Salesforce practice.
The acquisition closed on Dec. 31. Financial terms were not disclosed.
"This new chapter helps GyanSys scale our strategic partnerships with Salesforce while expanding our coverage throughout the U.S. and Canada to better serve our customers globally," GyanSys CEO Rajkishore Una said in a written statement.
GyanSys's offerings include consulting and integration services for users of enterprise software systems such as Salesforce, SAP and Microsoft.
The company, headquartered at 702 Adams St., was established in 2005. It has more than 175 customers globally and about 2,000 employees, with about 150 based in central Indiana. The others work in offices in India, the Philippines and, now, Canada.
Over the years its customer list has included a host of Indiana-based companies such as Indianapolis-based Allison Transmission, Eli Lilly and Co., and Calumet Specialty Products Partners; Greenfield-based Elanco; Purdue University; and Jasper-based Kimball International, among others. Other customers include Michigan-based grocery chain Meijer; Connecticut-based manufacturer Stanley Black and Decker; England-based food and beverage supplier Tate and Lyle, and others.
GyanSys told IBJ that, for now, Groundswell will keep its name, "with brand consolidation occurring as appropriate." Until then, the company is operating as Groundswell Cloud Solutions: a GyanSys company.
GyanSys, which relocated from Austin, Texas, to Indiana in 2005, announced plans in 2015 to add nearly 250 workers in central Indiana by the end of 2020, but didn't boost local employment. The company failed to collect on an incentives contract with the Indiana Economic Development Corp. that would have provided the firm with $4.45 million in tax credits.
The company, however, has dramatically expanded its employee count in other markets in recent years: It hired its 500th global employee in 2018 and its 1,000th in 2020.
Please enable JavaScript to view this content.