The Democratic and Republican candidates running to become Carmel's next mayor spent a little more than an hour Monday night sharing ideas and trading some barbs during a debate at The Center for the Performing Arts in Midtown.
Democrat Miles Nelson and Republican Sue Finkam looked to differentiate themselves on topics that included housing affordability, the city's finances and Carmel's school system.
Nelson and Finkam, both members of the Carmel City Council, are running to succeed Mayor Jim Brainard, who has led the city since 1996. Brainard announced last year that he would not seek an eighth term in office.
Nearly 950 people attended the debate at the Palladium. Ann Marie Shambaugh, managing editor of the local news outlet Current in Carmel, which organized the debate, served as moderator.
The election is Nov. 7, and the winner will take office Jan. 1.
Contentious moments
At Carmel City Council meetings, Nelson and Finkam sit separated by a fellow councilor and rarely exchange words.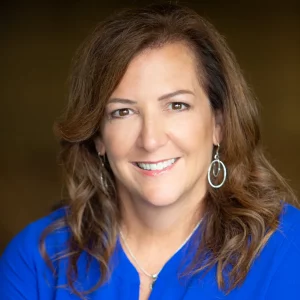 On stage without a barrier, they threw verbal jabs, particularly after Nelson mentioned the Hamilton County chapter of Moms for Liberty, which apologized after including a quote from Adolf Hitler in its newsletter in June to criticize what it sees as overreaching government control of public schools. The quote read "He alone who owns the youth, gains the future."
Nelson asked Finkam at Monday's debate to join him in denouncing Moms for Liberty. She declined, drawing a negative reaction from some in the crowd.
"I think what we need to realize is that my opponent feels that she needs the support of Moms for Liberty to win this election," Nelson said.
Finkam responded by calling Nelson's reference to Moms for Liberty and the group's potential influence over the city's school system an illusion in a magic show and referred to him as "Magic Miles" several times during the debate.
She also attempted to convey that her experience on the council and in business prepared her to lead Carmel. Finkam, a marketing executive, is completing her third term on the council, while Nelson is finishing his first.
"'Magic Miles' brought up Mom's for Liberty and schools one more time because he doesn't want you to know he's not prepared, he hasn't had an impact and he doesn't have a plan," Finkam said.
Nelson responded: "I haven't heard so much name-calling since Donald Trump."
More housing options
Carmel has grown from a small suburb of around 30,000 when Brainard took office to a city of more than 100,000. That growth has led housing to become a major subject in Carmel, especially surrounding the number of apartments in the city and lack of housing affordability.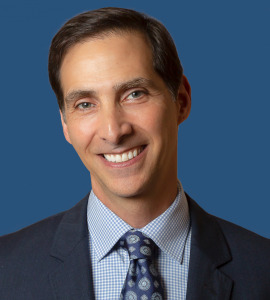 Nelson said he would look around the country at how other cities are grappling with housing challenges. He noted the difficulty in affording housing among senior citizens who want to stay in Carmel and teachers and first responders who want to live in Carmel.
"We need more housing options that fit different types of needs, but we can't jeopardize our quality of life or our quality of place," Nelson said.
Finkam said the best thing Carmel can do is protect the attainable housing the city already has in the city. She said that she and city council member Tony Green are working to redo the overlay zone in Carmel's Home Place area to protect affordable homes in that area.
"It doesn't make sense to bulldoze some [housing] that's existing and build new," Finkam said.
What keeps them up at night?
Finkam said she is most concerned about Carmel's revenue and potential circumstances that could affect it that are out of the city's control.
She worries about the impacts of a potential recession and if the state is going to change the rates the city receives in property, local income, and food and beverage taxes. Finkam added that a state law that diverts local income tax revenue from Carmel to Fishers continues to harm the city.
"Fiscal issues are the one thing that keeps me up at night because we made a promise to you to make sure you have a safe community, a beautiful community, a community that's easy to travel around and that you're proud of," she said.
Nelson said he worries most about Carmel's school system and the potential impact if candidates endorsed by Moms for Liberty win seats in next year's school board election. He also discussed the importance of the Carmel Clay Schools referendum that is on the ballot next month.
"I sound like a broken record, but our schools are the No. 1 reason given when people say why they chose to come to Carmel," he said. "It is a key economic driver for our local community."
Please enable JavaScript to view this content.