Carmel will begin work this summer or fall to extend a trail network along the White River as part of a $4 million project city officials say is more than 30 years in the making.
The White River Greenway will wind and curve near the river for 5.4 miles from East 116th Street to East 146th Street once it is completed next year.
That will make the trail about a half-mile longer than the Monon Greenway, which runs from East 96th Street to East 146th Street and is Carmel's section of the 27-mile Monon Trail.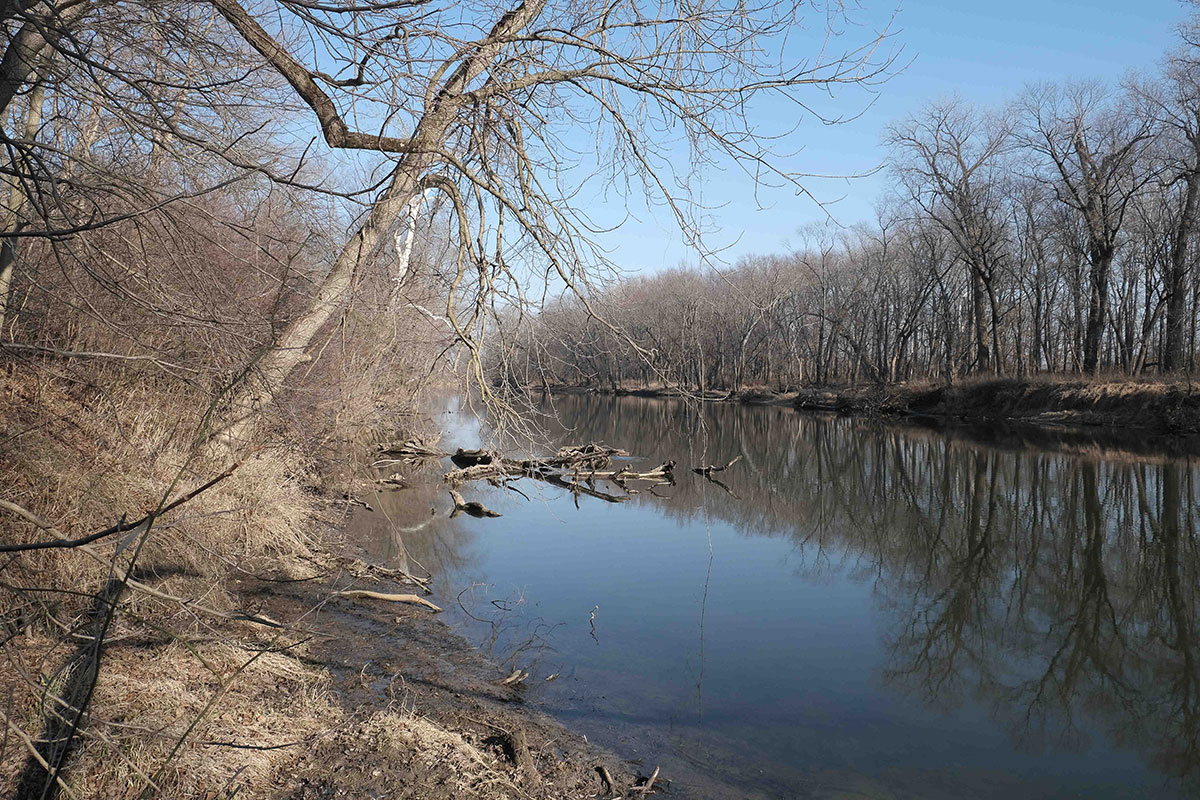 "What's exciting about the White River Greenway is that it's going to be more nature-focused and provide that place for people to breathe fresh air and experience the trees and the wildlife that you'll see along the trail," Carmel Clay Parks & Recreation Director Michael Klitzing told IBJ.
The most extensive work will take place from Tall Timber Run, where the current 2-1/2-mile trail now ends, north to East 146th Street. A trailhead is planned near the intersection of River Road and Haverton Way. It will include an overlook, a bike repair station, parking, restrooms and benches.
"We're envisioning something that's somewhat artistic," Klitzing said. "We're looking at something that is really kind of scenic, and envision [it] as a space where people will not only come to see the river but [also as] a popular spot for senior photos and wedding photos and family photos."
The trailhead will have Wi-Fi service, and Klitzing expects people to use it as a place to get internet work done outside.
Much of the northern section of the White River Greenway will be on property owned by Conner Prairie, which will grant an easement to Carmel Clay Parks & Recreation to construct the trail extension.
Klitzing said the parks department is working closely with Conner Prairie.
"We'll be doing all the construction, but it will also take into account [Conner Prairie's] future plans for expansion of their campus onto the west side of the White River into Carmel," Klitzing said.
Last August, Conner Prairie announced plans for $24 million in capital projects that include a 260-acre expansion across the river.
A new section of the White River Greenway on its southern end will connect it to an existing perimeter trail at River Heritage Park near East 122nd Street. Carmel opened a trail network at the park last year.
"Having that trail along the river is a neat thing," Mayor Jim Brainard said. "It'll be good for property values. It'll be good for the quality of life of the people who live in Carmel. And it'll be good for tourism."
Long time coming
The city has looked at ways to build out the White River Greenway since 1991, the year Carmel Clay Parks & Recreation was established.
One of the top five original goals of the parks department was to embrace the White River, which hugs Carmel's eastern border with Fishers. Creating a trail network along or near the river was always planned as a key way to accomplish that, Klitzing said.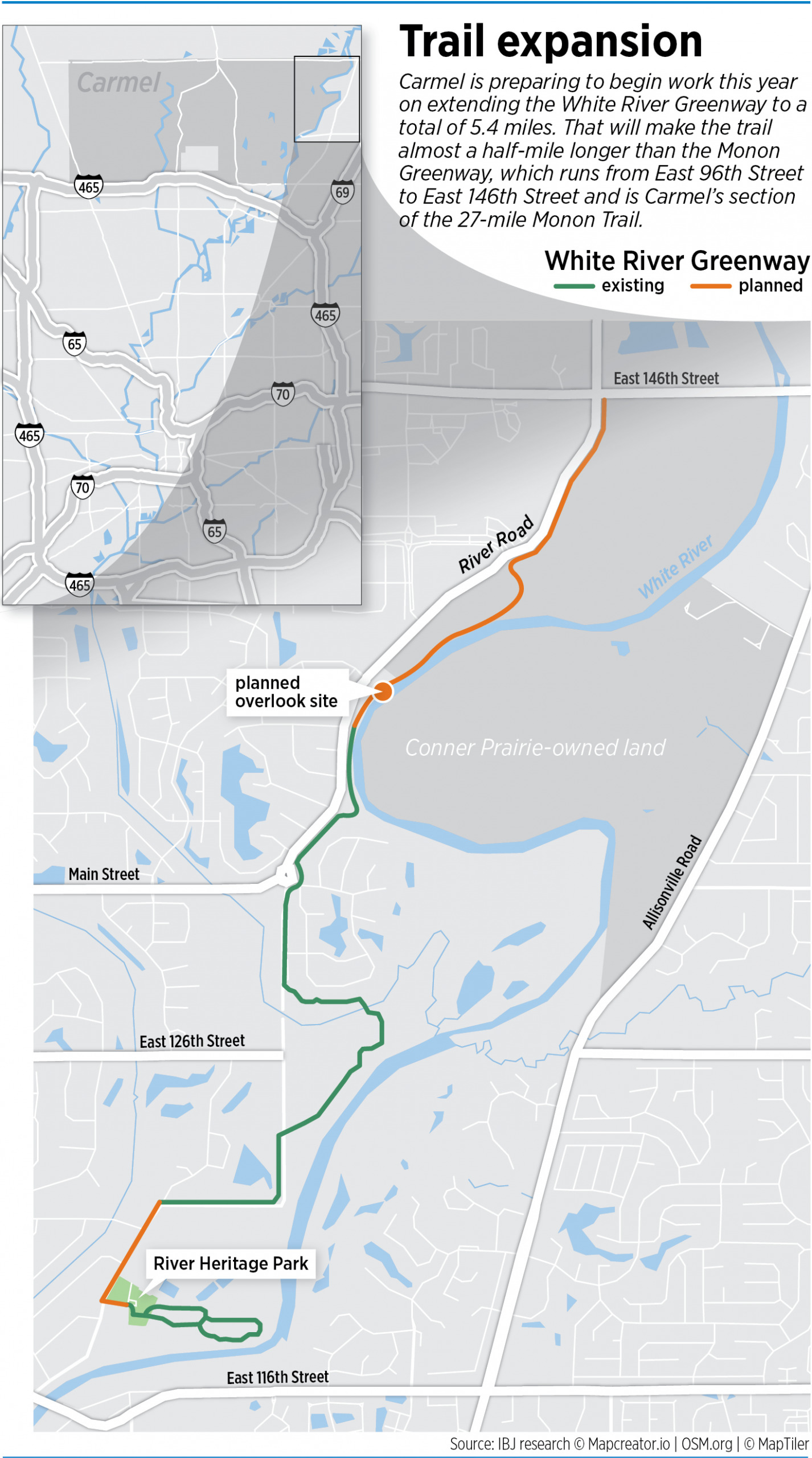 It's only been in the past couple of years, however, that work began in earnest to make the trail a reality as the parks department coordinated with Conner Prairie.
Klitzing said the timing was right as Conner Prairie's leaders began crafting plans for the museum's westward expansion across the river. The parks department and the museum also plan to collaborate on creating a facility near the trail called the White River Ecology Center that will focus on telling the river's story.
The White River Greenway is "something that we've been striving to do for over 30 years," Klitzing said. "Obviously, the attention for the current [trail] has been a little bit more focused over the last couple of years in conjunction with the White River Vision Plan that was developed with Hamilton County and Marion [County], Indianapolis and the communities within the respective counties."
Unveiled in June 2019, the White River Vision Plan aims to make better use of the 58-mile stretch of the White River that runs through Hamilton and Marion counties. Trail expansion and enhanced connectivity have been recommended for the Allisonville Road stretch of the plan, which includes the White River Greenway.
Brainard pointed to the river as one of central Indiana's few natural amenities. He said one of his goals as mayor has been to preserve as much green space along the river as possible.
The region's flat terrain lends itself to biking, which is a major draw on Carmel's 245 miles of trails.
"That's an asset Indianapolis and the region, I think, have done very well leveraging," Brainard said. "We don't have mountains or oceans, but what do we have? Flat land for bike trails. A lot of people have moved to Carmel, they've told me, from other parts of the region because they like to bike, and everything's pretty much connected at this point."
Both Brainard and Klitzing said Carmel saw a rapid increase in usage of its parks and trails when the pandemic began in 2020, as people looked to get outside.
"It's part of our civic wealth to have these places where everybody feels some ownership, where they can meet people who have different life experiences than they do, and that's an often-overlooked part of why parks are important," Brainard said.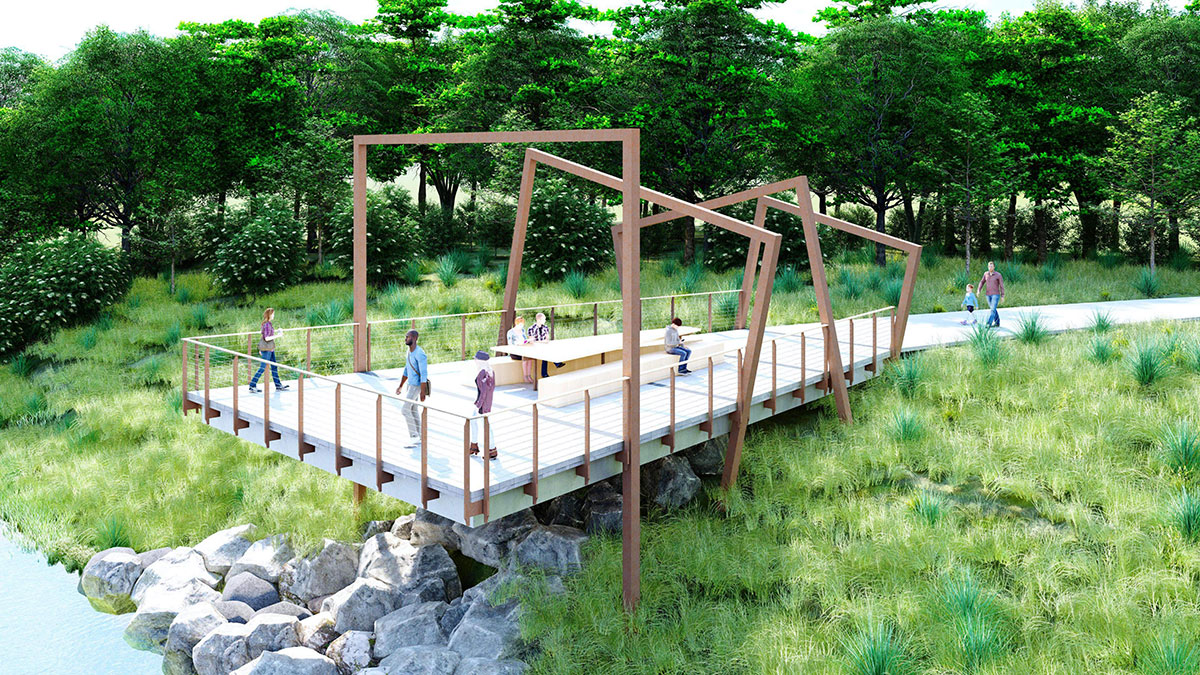 Regional spirit
Carmel Clay Parks & Recreation will use $4 million in funding the city received through the Regional Economic Acceleration and Development Initiative, a grant program aimed at helping communities generate growth and attract business.
In December 2021, the Indiana Economic Development Corp. board and Gov. Eric Holcomb used $500 million to provide READI funding to 17 regions around Indiana.
The White River region—consisting of Marion, Hamilton and Madison counties—was one of three central Indiana regions to receive a $20 million grant.
"Part of the goal for this trail, obviously, is enhancing quality of life, which is one of the goals of the READI program, and also to help spark the development that Conner Prairie envisions for the west-side expansion," Klitzing said.
The regional spirit of the READI program could also play a role in expanding the White River Greenway into Fishers and Noblesville.
While no concrete plans or funding are currently in place for that further expansion, such a project is just what regional leaders had in mind when they formed the Central Indiana Redevelopment Authority.
Anderson, Beech Grove, Carmel, Fishers, Indianapolis, Lawrence, McCordsville, Noblesville, Speedway and Zionsville constitute the RDA. Westfield's city council last fall declined to vote on an ordinance to join the alliance, over concerns about potential future costs. Westfield Mayor Andy Cook told IBJ he does not think the council will approve the city's entry into the RDA.
Klitzing said the Central Indiana RDA was largely inspired by the White River Vision Plan, which means the river will be a major focus for grant recipients.
Those projects in many cases will involve quality-of-life amenities, such as the White River Greenway, that make the region more attractive to people and businesses looking to move here, he added.
"Ultimately, we envision a White River Greenway either close to or adjacent to the river that goes through all of our respective communities to some degree, so hopefully it will be connecting into the trail networks in Noblesville and through perimeter trails that already exist along 146th Street," Klitzing said. "It'll provide connectivity across the 146th Street bridge, which the county is improving to enter Fishers, Noblesville—that direction as well."
A plan suggested three years ago to extend the greenway across the river at East 126th Street into Fishers was determined to be cost-prohibitive due to topographical challenges on the Fishers side of the river.
However, Klitzing said Carmel is working with Fishers, Delaware Township, Clay Township and Conner Prairie to find other locations for trail connectivity across the river between Carmel and Fishers.
"We don't have definitive plans for that," Klitzing said, "but that's still a goal of ours that we hope to accomplish sooner than later."
The collection of city parks in Hamilton County, along with Conner Prairie, and the potential for increased connectivity through a trail network "creates a variety of different amenities and recreational experiences or educational experiences that almost has the feel of a state park," he added.
Brainard pointed to the possibility of a future pedestrian bridge along East 106th Street that could connect to trails at Carmel's Hazel Landing Park and Fishers' Heritage Park.
"It'd be the perfect place to make a connection," he said. "There are parks on both sides of the river."•
Please enable JavaScript to view this content.