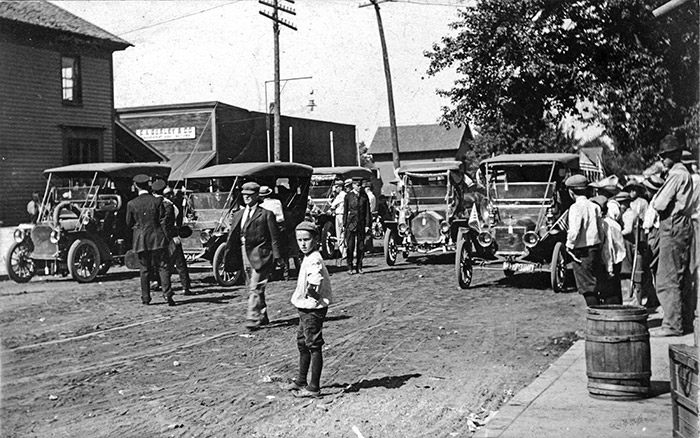 This Westfield photo was on a postcard mailed Aug. 24, 1911. At the time, the community was already more than 75 years old. It was settled in 1832 by Quakers who left North Carolina to protest slavery and established a stop on the Underground Railroad. They initially called the town—which was laid out with 48 lots two years later—Westville, but it was renamed after the Westfield Monthly Society of Friends Meeting in North Carolina. According to a story in The Hamilton County Ledger in 1900, Westfield had steady growth through the late 1800s and "now numbers among its inhabitants some of the shrewdest and wealthiest men in Indiana." See page 3 for a story about Westfield's more recent growth.
Sources: Indiana Historical Society, The Hamilton County Ledger
Credit: This photo is courtesy of the Indiana Historical Society and is part of the Jay Small Postcard Collection.
More images are available at images.indianahistory.org.
Please enable JavaScript to view this content.