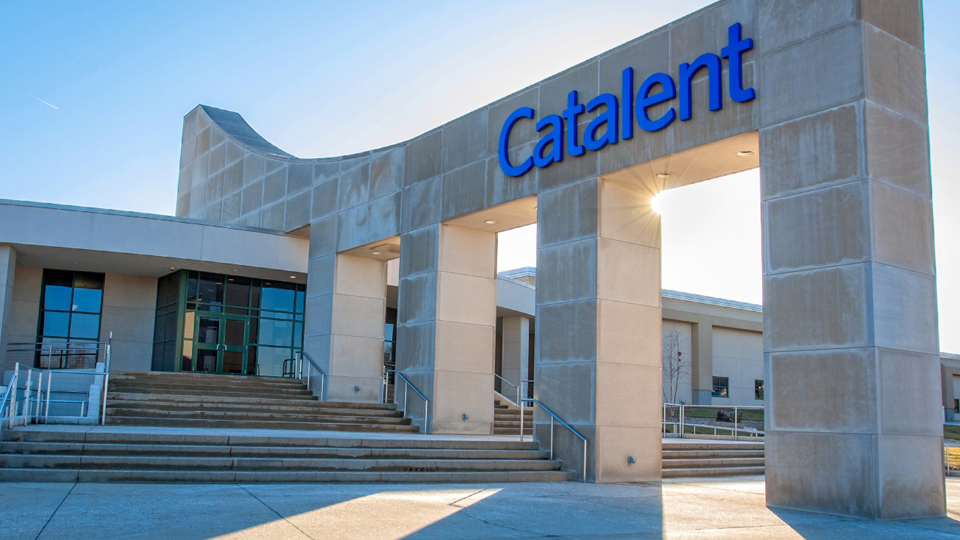 New Jersey-based Catalent Inc. is laying off some 400 workers at its facility in Bloomington this week, according to Indiana Public Media, which reported Wednesday that the move was announced to employees in an internal email and involves full-time and temporary positions.
Catalent, a contract manufacturer of health care products, over the last two years has ramped up production of COVID-19 vaccines in addition to other products, although demand for the vaccines has declined. The Indiana Department of Health says just under 10% of Hoosiers are up to date on their COVID-19 vaccinations.
Andrew Espejo, general manager of Catalent Bloomington, said in the email the affected employees would be notified by Friday.
"During the worst of the pandemic, Catalent met the call to continue to provide the essential products we make as well as develop and manufacture the vaccines that led to saving tens of millions of lives, regardless of the cost," Espejo said in the email to employees. "But ignoring the costs is not a sustainable strategy for any business over the long term."
The company said it plans to offer severance and job transition support to the employees, some of whom could move to other open positions.
A spokesperson for Catalent provided the following statement to Indiana Public Media:
"During the pandemic, Catalent significantly increased its cost base to continue to meet the needs of our customers and deliver essential products, as well as to meet the needs specific to the pandemic. Given the current phase of the pandemic, the challenging global economic environment, and the need to ensure that Catalent continues to operate efficiently, we have made the difficult decision to reduce or delay some capital expenditure projects and also reduce the size of our workforce in certain areas.
"We appreciate every Catalent workers' contributions and are offering severance and job transition support to all impacted employees."
Catalent did not immediately respond to a request for more information Thursday.
Bloomington Mayor John Hamilton released a statement on Facebook on Wednesday.
"My administration will continue to work with the Bloomington Economic Development Corp., the Greater Bloomington Chamber of Commerce, and Catalent and their employees to minimize the impact on those affected by these layoffs," said Hamilton. "We will also continue working to bring jobs to Bloomington and connect people with those job opportunities."
Since 2020, Catalent has rapidly expanded as it produced vaccines for both Johnson & Johnson and Moderna Inc.
In April, Catalent announced plans to invest $350 million to grow its Bloomington operations and add 1,000 jobs over the next several years. The company had about 3,200 full-time workers in Bloomington, according to a public filing from March.
In June, the company said it was making changes to work shifts at the facility with employees beginning to work 12-hour shifts. The move included the elimination of about 200 temporary employees, though no full-time positions were affected at the time.
Please enable JavaScript to view this content.