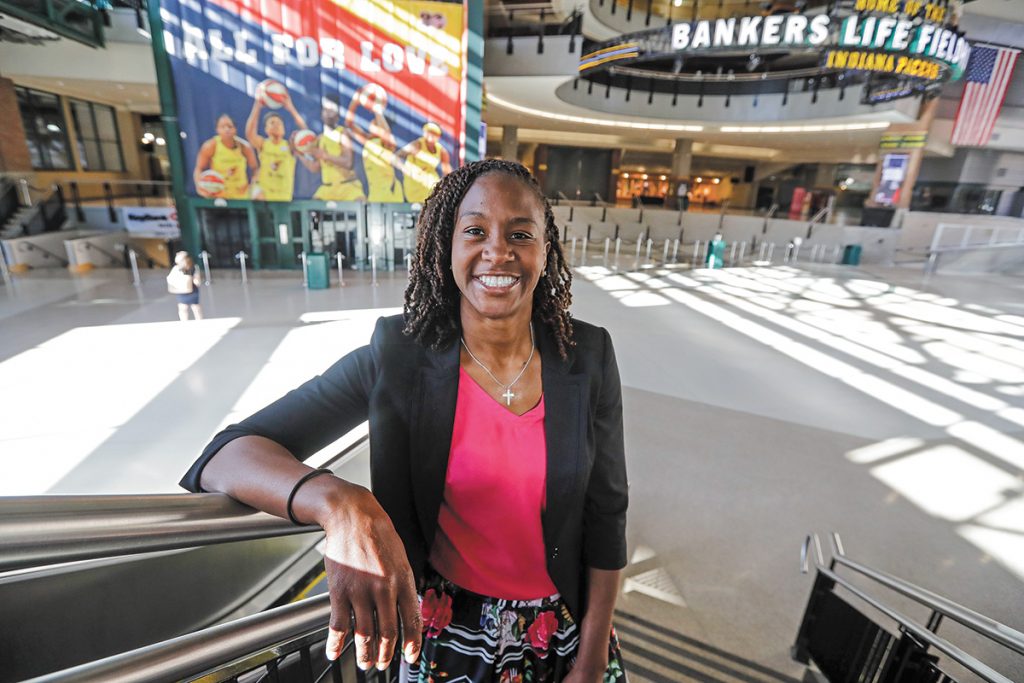 Tamika Catchings said Monday she is stepping down from her post as the Indiana Fever's vice president for basketball operations and general manager, effective immediately.
Catchings, 42, who retired as a player in 2016 after a 15-season WNBA Hall of Fame playing career with the Fever, said in a statement she plans to focus her energy on her family, philanthropic efforts and the Indianapolis community.
Lin Dunn, 74, who coached Catchings and the Fever to the 2012 WNBA title, will take over as interim general manager and senior adviser for the team's basketball operations, the Fever said.
"For more than 30 years, this game I love has been a pivotal part of my life," Catchings said in a written statement. "First as a player then as an executive, I have been committed to the challenge of finding ways to improve, ways to succeed, and ultimately ways to put my teams in winning positions. In short, basketball has been central to all I do for as long as I can remember and has driven me to become the person I am. While change is never easy, now it's time to take a step back from my role as general manager, take a well-earned rest, and prioritize my family, my philanthropy, our community and my other passions."
Catchings has been in the Fever's front office since 2017, when she was named director of player programs and franchise development. She took on the post of vice president of basketball operations in March 2019 and general manager in December of that year.
The Fever reached the playoffs in 13 of Catchings' 15 seasons as a player—with three WNBA Finals appearances—but the franchise has failed to reach the playoffs in any of the years since.
The team has struggled to compete in the league for the past several years, compiling a 40-116 record since Catchings' retirement—the worst in the league during that period. The team has also gone 25-63 in the three seasons since she was named VP of basketball operations in 2019.
Catchings is the WNBA's all-time leader in steals, and second all-time in free throws made. She averaged 16.5 points, 7.6 rebounds, 3.7 assists and 2.5 steals per game. She was also the president of the WNBA Players Association from 2012 to 2016 and the 2011 league MVP.
She will continue to serve as a co-chair for the 2024 NBA All-Star Game board of directors. The 2024 All-Star Game is scheduled to be played in Indianapolis.
Pacers Sports & Entertainment owner Herb Simon in a statement lauded Catchings' accomplishments on and off the court, calling her "one of Indiana's most beloved and respected civic voices."
Catchings was inducted into both the Naismith Memorial Basketball Hall of Fame and the Women's Basketball Hall of Fame in 2021. She also owns the Tea's Me Cafe, 140 E. 22nd St., in Indianapolis.
Dunn coached the Purdue University women's basketball team from 1987 to 1996, compiling a 206-68 record and four trips to the NCAA Sweet 16, including a Final Four appearance in 1994.
Dunn won more than 400 games in 12 seasons as WNBA coach. She coached the Fever to seven winning seasons from 2008-2014 and two WNBA Finals appearances before retiring.
Please enable JavaScript to view this content.