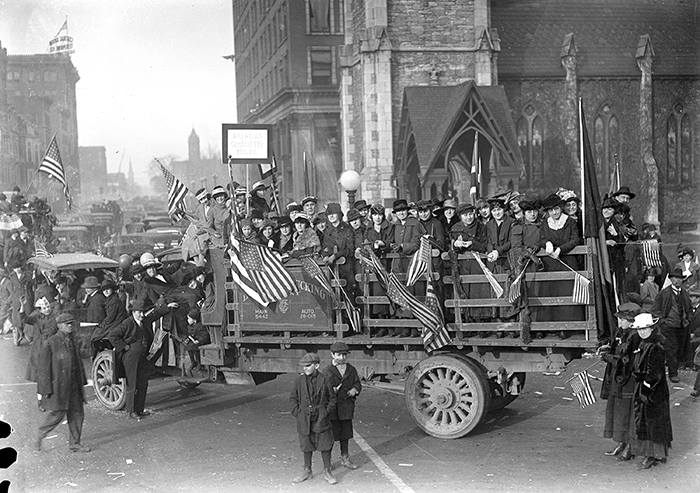 The Allies in World War I signed a truce—or armistice—with Germany that took effect on Nov. 11, 1918, prompting revelry across the United States. In this photo, Hoosiers came to Monument Circle for what the photo's caption describes as an impromptu celebration. This group waves flags while gathering on and around a truck from the American Central Life Insurance Co., one of the precursor companies of OneAmerica. Christ Church Cathedral is behind the truck. The armistice was renewed several times before an official agreement—the Treaty of Versailles—was signed in June 1919.
Sources: History.com, OneAmerica, Indiana Historical Society
Credit: This photo is courtesy of the Indiana Historical Society and is part of the Bretzman Photography Studio Collection. More images are available at images.indianahistory.org.
Please enable JavaScript to view this content.