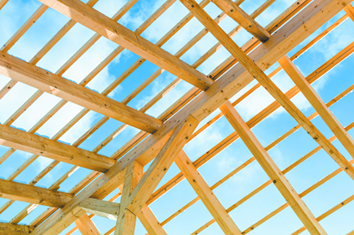 Central Indiana homebuilders are coming off their busiest year since 2005, but 2022 is starting out on a big downswing.
Builders in the nine-county Indianapolis area filed 636 single-family building permits in January, down 18% from January 2021. That's the fourth month out of the last six that has experienced declining filings on a year-over-year basis.
Sales of new homes had been growing until recent months. Area builders made a total of 10,430 permit filings in 2021, the most in 16 years. But builders and potential buyers have been facing a number of headwinds that slowed momentum.
Supply-chain issues, inflation, labor shortages and a lack of affordable construction sites have boosted the cost of houses. And a recent rise in mortgage rates has further eroded affordability.
County numbers
– Marion County was among several counties that bucked the trend in January, with filings increasing from 62 a year ago to 81 last month.
– Hamilton County, typically a new-home hotbed, saw filings plummet 49% in January, from 341 to 175.
– Hendricks County's numbers dropped 30% last month, to 88.
– Hancock County saw January permits jump 57%, to 96.
– Johnson County saw a 48% decrease last month, to 47.
– Filings rose 63% in Boone County last month, to 62.
– Madison County filings increased 50%, to 60.
– Morgan County filings jumped from 10 to 21.
– Filings ticked up from four to six in Shelby County.
Please enable JavaScript to view this content.