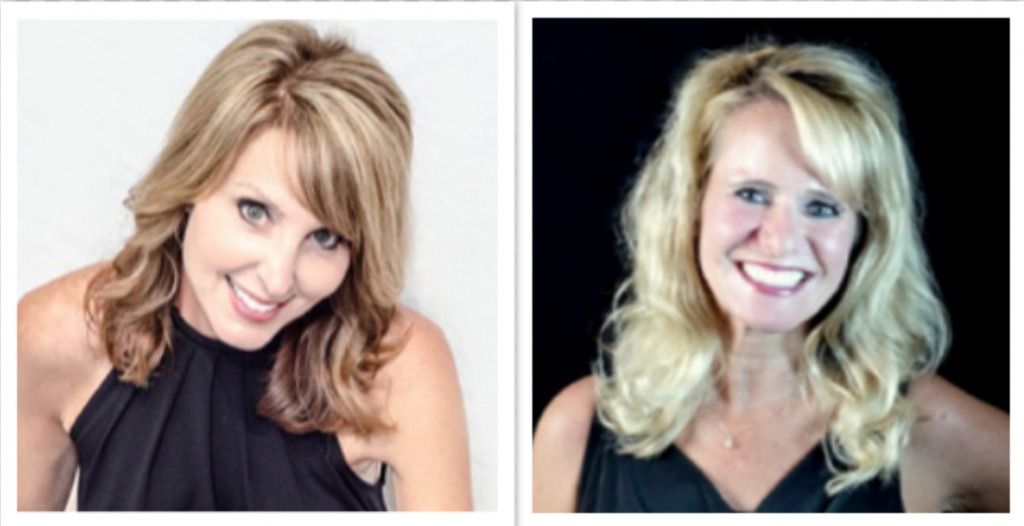 One half of the popular "Chicks on the Right" radio program on WIBC 93.1-FM is leaving the show and Indianapolis for a new job and a future relocation to Texas—but the show will go on, with a new name and co-host.
Amy Jo Clark—known as Daisy on the show that airs 9 a.m. to 11 a.m. daily—told listeners on Friday that she has accepted a position as director of communications "at a fantastic technology company" that she didn't name.
Clark and Miriam Weaver, who is known as Mock on the program, will continue to produce their "Chicks on the Right" podcast on Radio America and write for their website.
The last "Chicks on the Right" show on WIBC will air on Oct. 29. The following Monday, "The Mock 'n Rob Show" will debut, featuring Weaver and Rob Kendall, who produced "Chicks on the Right" for the last three years.
Kendall's "role on the show has grown over the years and he has been well received by the audience," according to an email sent to the WIBC staff from David Wood, the station's program director. "Rob has often co-hosted with Miriam when Amy Jo has been out and the two of them have great chemistry which will make the transition as seamless as possible."
Clark said her new job is a remote position, which will allow her family to eventually move back to Texas, where she's from.
"I'm super excited about the opportunity to combine my education, skills, and experience, roll them up in a big ol' job ball and use them in this new endeavor," she wrote on the pair's website. "It's going to be an awesome new chapter for me."
But Clark called the decision bittersweet.
"Radio is a job in which I invested almost eight glorious years, with my bestest gal pal, and with thousands of other friends in listener-land, having an absolute blast every single day," she wrote. "We've experienced a lot together, Miri and I (and our handful of producers!) and this band of merry listeners—not just talking about political happenings and cultural whatnot, but we also have let our community into our personal lives."
Clark and Weaver founded the "Chicks on the Right" website in 2009 with the goal of putting a new face on conservatism. Their radio show launched in a Saturday afternoon slot in 2013 but quickly moved to an afternoon drive-time slot, at which time they left their corporate jobs to work full-time on "Chicks on the Right" efforts.
In 2015, they moved to their current morning time slot.
The pair also wrote a book—"Right for a Reason: Life, Liberty, and a Crapload of Common Sense"—that was published in 2014.
Please enable JavaScript to view this content.