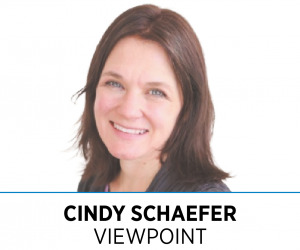 At TechPoint's recent Launch Mission 41K event, OneTen CEO Maurice Jones made a simple yet eloquent plea: "Let us not leave genius on the table."
"Genius on the table" refers to the thousands of Black people across America and here in Indiana who have the aptitude, drive and grit to excel in well-paid and family-sustaining tech careers but are currently limited to low-paying, low-skill jobs.
Indiana is hurting for tech talent. For every one hire, there are multiple tech and tech-enabled roles open, and IT leaders say hiring and retaining talent is of top priority.
Opportunities to enter into these high-paying tech roles are limited, however, by four-year-degree and experience requirements. According to OneTen, 71% of jobs making $40,000 per year and 79% of jobs making $60,000 per year require a four-year degree. In Indiana, however, the Lumina Foundation reported that, in 2019, only 19.3% of residents over age 25 held a bachelor's degree, with college enrollment on the decline.
The solution is a shift toward skills-first hiring. Nationally, OneTen's mission is to "hire, promote and advance 1 million Black individuals who do not have a four-year degree into family-sustaining careers over the next 10 years." Locally, TechPoint launched Mission41K as a statewide collaborative effort to grow an inclusive workforce by 2030 with an emphasis on promoting skills-first hiring opportunities such as apprenticeships.
So what does skills-based hiring and apprenticeship look like? It looks like Melvin.
Melvin is a young IT professional without a college degree who has recently entered into a life-changing apprenticeship at a large, international, Indianapolis-based consulting company within the IT field.
Shortly before starting the apprenticeship, Melvin experienced homelessness. He says the technical training and professional coaching of apprenticeship helped him keep his promise to himself and his unborn child: "I told myself I would never be homeless again … [and] … give my kid the opportunity to start at a certain point I was never at."
In short, opportunity changes lives. And families. And communities. And legacies.
So companies start skills-based hiring, and the problem is solved, right? No.
It would be extremely easy to sit and wait and expect employers to do the heavy lifting. After all, they're the ones hiring.
But as with all cultural and systemic problems, we need to work together—and here's how.
◗ Learn more about apprenticeship. Visit apprenticeship.gov, the U.S. Department of Labor's site dedicated to helping educate teachers, employers, career-seekers and the community on how apprenticeships benefit our nation.
◗ Start conversations about skills-based hiring. Language serves to normalize.
◗ Follow organizations on social media such as OneTen, TechPoint, and Jobs for the Future. Share posts and comments to raise awareness.
◗ In your current company, encourage leadership to drop degree requirements in lieu of skills-focused job descriptions. Format your own resume to be skills-based.
◗ Know that opportunities exist today to change lives. Through apprenticeship, people who a year ago were working as waitresses or warehouse workers or were exiting the military are today working as software engineers, cloud architects and data analysts in well-paid, family-sustaining jobs.
You don't need to be a gamer, a geek or a math genius. You don't have to be a recent high school grad, either. Apprenticeships are just as impactful for career changers as they are for those entering the workforce. Tech roles are wider than we imagine. Each of us has a responsibility to see that change happens in our community.•
__________
Schaefer works in partnership development at New Apprenticeship.
Please enable JavaScript to view this content.