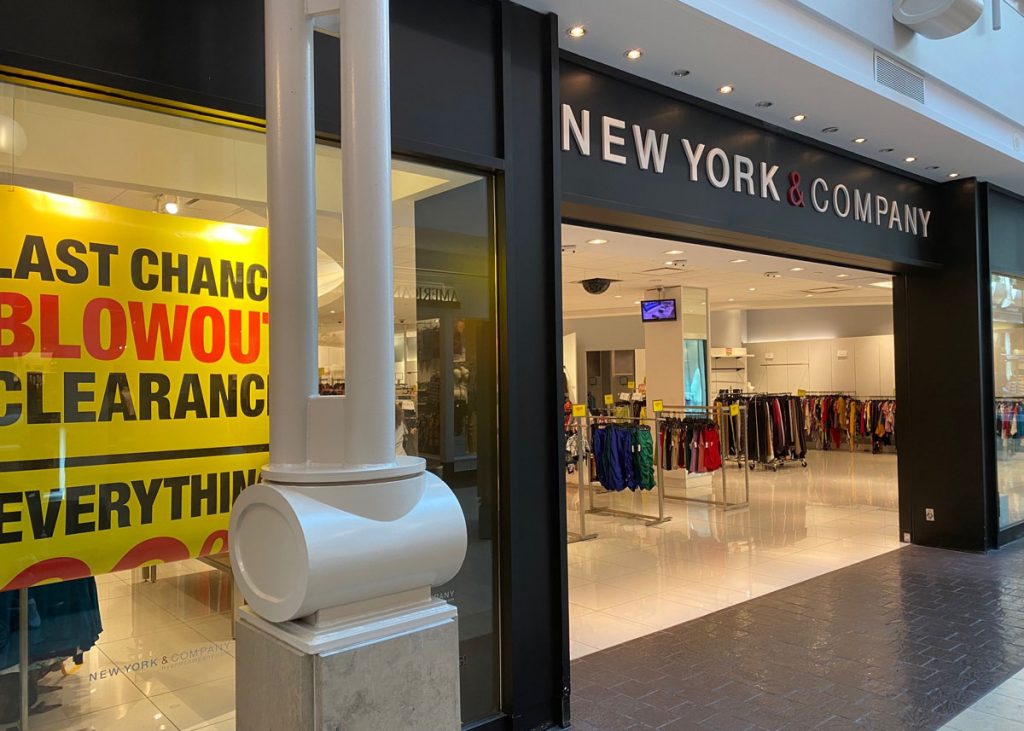 One of Circle Centre's original tenants, women's clothing shop New York & Co., is closing.
The windows of the second-floor store are filled with yellow posters advertising "Last chance blowout clearance" specials.
A store employee said the location will close at the end of this month. The retailer's other local stores, at Greenwood Park Mall and Castleton Square Mall, will remain open, the employee said.
When Circle Centre opened in September 1995, New York & Co. (then known as Lerner New York) was owned by Columbus, Ohio-based The Limited Inc., which operated 13 different retail brands. The company put 11 of those 13 brands at Circle Centre and occupied a combined 70,000 square feet of space, making The Limited an unofficial third anchor tenant along with Parisian and Nordstrom's.
Once New York & Co. closes, only three of those 11 former Limited stores will remain at Circle Centre: Bath & Body Works and Victoria's Secret, which are now owned by L Brands; and Express, which is now operated by publicly traded company Express Inc. Both L Brands and Express Inc. are based in Columbus, Ohio.
Circle Centre's other remaining original tenants are Banana Republic, Cinnabon, Eddie Bauer, Finish Line and Regal Cinemas, which originally opened as a United Artists theater. (Regal and United Artists became part of the same company in 2002.)
New York & Co. is owned by New York City-based RTW Retailwinds Inc., which also operates plus-size retailer Fashion to Figure and sells online at happyxnature.com. The company has 414 retail and outlet stores in 35 states.
In its third-quarter 2019 financial report, released last month, Retailwinds posted a quarterly loss of $11.6 million, or 18 cents per share, compared with a profit of $1.7 million, or 3 cents per share, in the same period a year earlier.
The company also reported a 4% drop in comparable store sales, an important retail metric.
The company said it expected to close 19 New York & Co. stores, four Fashion to Figure stores and four outlet stores by the time its 2019 fiscal year ends in early February.
Please enable JavaScript to view this content.