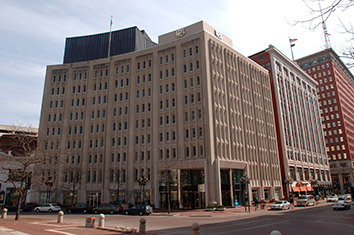 The city of Indianapolis has turned up the pressure on Indianapolis Power & Light Co. to retire its Petersburg coal plant by 2028.
This week, the Indianapolis City-County Council passed a special resolution that calls on IPL to update its 20-year energy plan filed with state regulators last month to include a full retirement of the Petersburg coal plant in Pike County 14 years sooner than currently planned.
The resolution comes a few months after members of the council sent IPL a letter outlining its wishes. Indianapolis Mayor Joe Hogsett also sent a letter of his own, asking IPL to use more renewable energy.
Last month, under pressure from political leaders and environmentalists, IPL announced plans to retire two of the four coal-burning units at its massive Petersburg Generating Station by 2023. As currently planned, the other two wouldn't be retired until at least 2042.
The power plant, about 120 miles southwest of Indianapolis, has been called a "super polluter" by environmental groups and the city. It has racked up more than a dozen environmental violations in the past five years, emitting excess sulfur dioxide, nitrous oxide particulate matter and sulfuric mist.
Petersburg is the largest generating station in IPL's fleet, with capacity of 1,700 megawatts–enough to light up factories, homes and shopping centers across central Indiana.
IPL officials outlined their plans as part of its "integrated resource plan," a 20-year strategy for generating power that all electric utilities are required to file every three years with state regulators.
The special resolution—authored by Councilor Zach Adamson and co-sponsored by 11 others including Council President Vop Osili—also calls on IPL to replace any needed capacity with clean renewable energy, energy efficiency and energy storage.
"The climate crisis demands that we act to reduce dependence on coal and fossil fuels as soon as possible, and the most recent United Nations climate report stated that the world needs to cut carbon pollution 45% by 2030," the resolution states.
IPL currently gets nearly 60% of its generation from Petersburg, 36% from gas, and only 5% from renewable energy, making Indianapolis' utility 95% dependent on fossil fuels, it states.
"Our efforts here tonight urge IPL, the city's power supplier, to partner with the city and her residents to meet the goals set out in our Thrive Indy Plan," Adamson said during the meeting. "With the rising affordability of renewable energy sources, the people of Indianapolis expect us to join the fight against toxic air and the global climate crisis."
In an email to IBJ, IPL spokeswoman Courtney Arango said IPL respects the views of the City-County Council members who approved the resolution and that the company would continue to work with the city.
"We believe IPL's decision to retire two coal units at Petersburg Generating Stating is a balanced approach that preserves flexibility—should future market conditions change—while delivering cleaner, greener and affordable power to Indianapolis residents and businesses," she said. "We acknowledge the rapid changes in the energy landscape, and our integrated resource planning process evaluates our entire portfolio while taking into account economic factors, cost to customer and reliability. The City of Indianapolis is an important partner, and we will continue to work with them."
Please enable JavaScript to view this content.