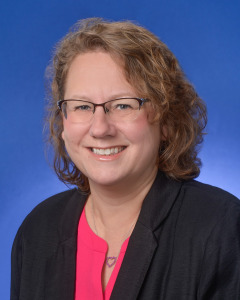 Democratic City-County Councilor Kristin Jones will run for a seat on the Indiana Senate, her campaign announced Wednesday, in District 46, a new district that covers most of Center Township.
"While the city is making great strides, and I am proud of the work we have done on the council, all too often we've been hamstrung by bad decisions that come from the Statehouse," Jones said in a news release. "That's why I am running. I want to take my on-the-ground experiences working in this community to the state Senate, where I can be a voice for working families and commonsense policies that benefit us all."
Jones was first elected to the City-County Council in 2019, as part of a wave that saw Democrats flip six seats and secure a 20-5 supermajority. She currently represents the council's 16th District, which includes parts of downtown Indianapolis and extends to the south side.
Jones, an IUPUI graduate, is the former director of community engagement at the Julian Center.
She plans to officially kick her campaign off on Nov. 17 at United Steelworkers Local 1999. Jones herself has union roots, as a member of AFSCME Local 725.
Her husband also is a union auto worker, according to the news release. They have lived in the West Indianapolis neighborhood for nearly three decades.
Others, like community organizer Karla Lopez Owens and not-for-profit executive Ashley Eason, have already announced plans to run for the seat. District 46 is a new Indianapolis seat created this year during the Republican-run redistricting process, and has attracted interest from multiple Democrats.
Please enable JavaScript to view this content.