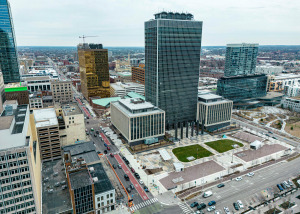 Mayor Joe Hogsett's administration has decided against redeveloping the City-County Building, which was left nearly half empty last year when the courts moved to the new Community Justice Campus.
Instead, the city will work through 2024 to consolidate into its most prominent piece of real estate offices that are now scattered around downtown, including those of the Department of Public Works and the Department of Business and Neighborhood Services.
Over the past several years, officials have been exploring whether the nearly 735,000-square-foot property could be converted into apartments or other uses. While some parts of the building might still be redeveloped at some point, city officials have committed to keeping Indianapolis government in the 28-story structure.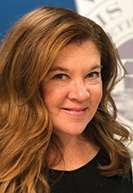 "This will get everybody under one roof," said City Controller Sarah Riordan.
She said city officials are still considering what to do with the west wing, where many courts had been located.
"We'll be open to a lot of different possibilities, but I think going in the direction of having some other governmental service would be consistent with use of the rest of the building. But we're talking about a number of possibilities."
When court offices left the tower, about 175,000 square feet of space was left vacant. The city's real estate consultants pegged the vacancy rate at 44%.
By the end of 2024, the building is expected to be more than 90% occupied.
The city estimates the first phase of the consolidation plan, which involves moving 74,000 square feet of city offices from 1200 S. Madison Ave. by the end of this year, will cost $2 million. That includes moving expenses, space buildout and furniture.
The city leases the Madison Avenue space, which houses offices for Business and Neighborhood Services, DPW's engineering team and Indy Parks, for $1.3 million per year.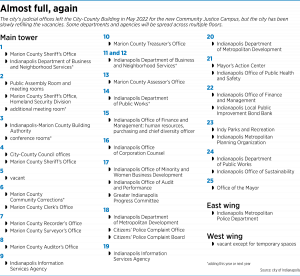 The second phase of the consolidation plan will see Marion County Community Corrections move from nearly 29,000 square feet at Jail I—slated for demolition next year—to space on the sixth floor of the City-County Building, alongside the Marion County Clerk.
The cost for that move has not been projected.
Riordan said the decision to consolidate into the City-County Building was driven by cost.
Asking downtown lease rates for Class A office space are about $25 per square foot per year.
By comparison, city and county offices pay $10-$11 per square foot per year to the Indianapolis-Marion County Building Authority, which owns and manages the City-County Building.
For the building authority's 2024-2025 fiscal year, which will start next July, the base rent for users is expected to be $10.12 per square foot, down nearly 50 cents from the current year.
"The location of this building is pretty great, so I think that is also driving our decision to stay—that we're going to save money and re-utilize this asset at this location, is really good. And we probably couldn't find something like [this] elsewhere downtown," Riordan said.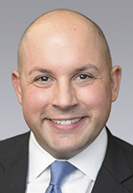 Andrew Urban is vice president of commercial services for the Indianapolis office of Toronto-based brokerage Colliers International.
He said the city's decision to recentralize its non-judicial offices is smart.
"It just makes a lot of sense to exit the 1200 Madison building and the lease there, allowing the city to save some money, and move into a building that otherwise would be sitting somewhat vacant—potentially for years. It's a pragmatic decision, but it also makes some intuitive economic sense," he told IBJ.
'More work needs to be done'
Urban said he's not surprised by the city's decision to forgo redeveloping the building.
The volatility of the real estate market, including rising construction costs and interest rates, would make repurposing the structure nearly impossible for several years.
City officials have estimated it would take $75 million to $125 million to repurpose the building, regardless of the use.
The city entertained ideas submitted as part of a request for information process in late 2021, receiving responses from three Indianapolis-based firms: Chase Development, Flaherty & Collins and TWG Development LLC.
All three proposals focused on housing, including apartments. But the execution of each varied in both cost and composition.
Chase Development proposed converting the main tower to residential and adding small structures with retail, more apartments and condominiums elsewhere on the 4.25-acre site. It did not include a cost estimate.
TWG's project called for the main tower to be converted into 350 apartments, more than half of which would be luxury units and the rest for low-income households.
The 28th-floor observation area would have been made into a cafe, and the council chambers would have been converted into a concert venue.
The west wing would have been a hub for public education, with the proposal calling for the relocation of Indianapolis Public Schools and Herron Classical Schools offices to the building.
And the east wing would have been "back office" space for departments that don't have a public-facing role.
TWG expected the proposal to cost $120 million.
The Flaherty & Collins plan called for the tower to house 242 luxury apartments, with the lower levels and the wings kept as office space—for either the city or other users. That project would have cost $50 million, according to the firm's proposal.
Jim Crossin, vice president of development and a principal at Flaherty & Collins, said it's sensible for the city to scrap—at least for now—plans to revamp the building because it's extremely expensive to convert offices into living spaces.
"It is quite expensive to do any adaptive reuse," he said, adding such projects can often cost 20% more than new construction. "The hottest topic in the real estate world right now is converting offices to multifamily. It's a great idea, but it's quite expensive to do."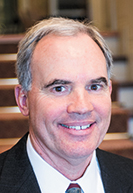 Doug Morris McCoy, the Al and Shary Oak director of real estate at Indiana University, agreed.
"I just don't think the timing is right" to redevelop the building, he said, noting the costs associated with such a project. "We're on the brink of, or maybe even in, a recession, depending on who you ask. We have very high interest rates, and we have high inflation, so … I think a lot more work needs to be done before one can decide what all those alternatives really are."
The city's plan to hold on to its office space comes as it prepares to move ahead with efforts to revamp Old City Hall at the northwest corner of Alabama and Ohio streets.
The $140 million project from TWG Development LLC promises to bring a 32-story apartment and hotel tower to the Alabama Street lot directly north of Old City Hall, while incorporating the existing building into the project, largely through a public art exhibit and retail and event spaces.
That project is expected to receive $15 million in developer-backed tax-increment-financing bonds from the city.
It also comes as the city continues to search for redevelopment partners for the Indianapolis Downtown Heliport and Jail I sites. The city has not issued formal bids for either, but a request for proposals for the jail site is expected next year.
Heavy costs
The 61-year-old City-County Building is facing expensive infrastructure updates, no matter how it's used, experts said.
A 2019 report from Indianapolis-based American Structurepoint that assessed the condition of the building found basic areas like the underground parking structure and some electrical systems were nearing the end of their useful life—to the tune of $13.4 million in repairs and upgrades.
Converting the building into apartments would only complicate matters because doing so would require a different fire protection system and a new elevator system.
The east and west wings would also need to be sectioned off. Addressing all of that would bump the cost of infrastructure upgrades to $29.8 million.
Another assessment, from Chicago-based Environmental Systems Design estimated it would take at least $35.6 million to update the building if it were repurposed.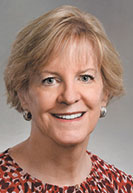 Abbe Hohmann, president and owner of Indianapolis-based Site Strategies Advisory LLC, who spent nearly three decades on the board of the Indianapolis-Marion County Building Authority, said lease rates offered to city entities are "extremely competitive," particularly when compared with other downtown towers. She said many returning to the tower now have sought to secure space in the building for years.
While the building will need some upgrades to accommodate its new tenants, she said, it makes more financial sense for the city to stay put than to move.
"There may be a need to look at some renovations and try to position the building for the next 20 years or so," Hohmann said. "But I also think with the changes that are occurring in workforce participation and location … this provides a nice nucleus of people in the downtown market, which I think is favorable."
Riordan said HVAC system upgrades are underway, as is a conversion of the building's lighting system to LEDs.
The city also is continuing to rewire parts of the building as spaces are built out for new tenants and existing departments have their offices remodeled. The city is also improving the parking garage, with plans to conclude that work by October 2024.
Specific costs for those projects were not immediately available.
Urban said the city's decision to stay for now doesn't mean the building will never be redeveloped. Instead, it could be a stopgap measure that helps the city reduce costs until a new home for city business can be identified.
"I do think it's probably a short- to medium-term option for the city, and I don't think we should necessarily assume this move takes a broader vision off the table, for more efficient, more streamlined [space]," he said, adding the age of the building and certain design inefficiencies complicate the city's space needs.
"There are a lot of exciting projects the city will have opportunities to plug into, but obviously, it's going to take time for those to materialize and to build any sort of space for them. … So maybe this is more of a stepping stone than permanent home for the city."•
Please enable JavaScript to view this content.