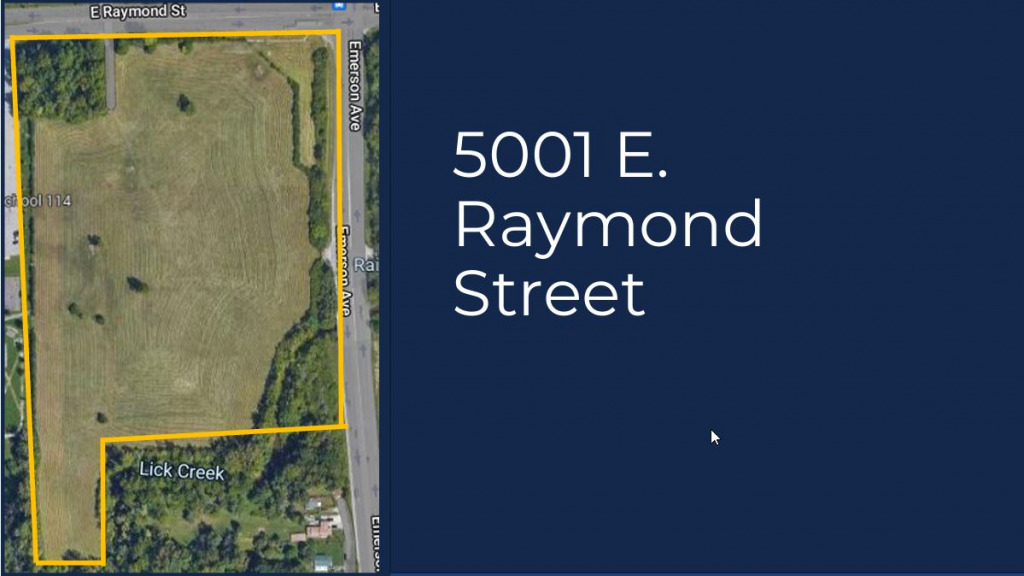 Indianapolis city officials are in the process of obtaining a 25-acre plot at 5001 E. Raymond St. on the southeast side, but they don't have specific plans for the property yet.
A City-County Council committee Wednesday OK'd a request to move forward with the acquisition of land owned by the Indianapolis Housing Agency, along with a fiscal ordinance to pay just over $1 million for the property.
The IHA offered the land to the city, said Kelly Shaw, real estate administrator with the Office of Finance and Management. 
The IHA is a federally-funded government agency that provides housing for low-income families, seniors and families with disabilities. It owns housing complexes and issues Housing Choice Vouchers, also known as Section 8 vouchers.
The property is currently empty, with trees and fencing surrounding the perimeter. The city has no immediate plans for the property, but Shaw said the purchase would help expedite any project the city eventually gets behind.
"We would like to be more proactive with purchasing properties in order to be more efficient with any projects that may come up," Shaw said.
The city is considering offering the property to a private developer to create affordable housing or utilizing the land to combine the city's 911 call center and emergency operations center.
Shaw said the city's current 911 call center is outdated, and the city is leasing space for the emergency operations center. The two could be combined at the site, giving the city more control over the operations and a chance to modernize them, Shaw said. She said other cities have this setup.
Owned by the Indianapolis Housing Authority, the land isn't taxed. Nor would it be under city ownership.
Please enable JavaScript to view this content.