Indianapolis is making preparations for its first Black-led Community Development Financial Institution, which will aim to offer businesses in economically disadvantaged communities access to capital and other financial products, as well as help with information access and relationship-building.
Mayor Joe Hogsett's administration included $1 million in initial funding for a CDFI in a spending plan for federal dollars, which the City-County Council approved last month.
"We're proud to partner with the City-County Council and numerous stakeholders to begin the process of establishing our first Black-led CDFI loan fund," Hogsett said in a written statement. "This represents an enormous opportunity to remove barriers to prosperity for Black entrepreneurs, workers, and business owners across Indianapolis."
Equity1821, the loan fund, was officially formed Oct. 14. It's named after Indianapolis' first known Black business, a barbershop that David Mallory founded in 1821. Equity1821 would be only the nation's 87th Black-led CDFI.
"Without question, an equitable community is one in which businesses owned by people of color have equal access to the capital necessary for a business to grow and thrive," said City-County Council President Vop Osili, who called the $1 million investment "a very important step in the ongoing process to build a more equitable small business community in Indianapolis."
Protests rocked Indianapolis last year in reaction to the police deaths of George Floyd and Dreasjon Reed. After, the city of Indianapolis and the Local Initiatives Support Corporation's local chapter commissioned a study on developing a Black-led CDFI, meant to help reduce disparities in business formation, employment and homeownership.
Black Onyx Management conducted that study, which the Support Corporation is still reviewing. But the Indianapolis-based, Black-owned consultancy has actually been thinking about developing a CDFI for years.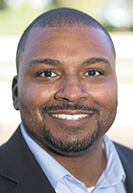 Black Onyx President and CEO Marshawn Wolley recalled how his firm conducted a survey of Black residents during the most recent municipal elections in 2019.
"The first item was to develop a plan for Black businesses and Black economic development, and the second thing was a financial institution, like a CDFI," Wolley told IBJ. "Those were the two things that came up as the top priorities."
CDFIs are specialized organizations, recognized by the U.S. Treasury Department's CDFI Fund, that provide financial services to low-income communities with limited access to financing. They can be institutions like banks, credit unions, loan funds and venture capital funds.
Anyone can use a CDFI. But the institutions also have equity-oriented target populations they must serve. Equity1821, for example, will have to do 60% of its transactions with Black-owned businesses and other non-white organizations, according to Wolley.
The Federal Reserve Bank of New York found that the number of active Black businesses fell by a whopping 41% from February 2020 to April 2020, at the very beginning of the pandemic. In a February 2021 H&R Block survey, Black-owned small businesses reported larger pandemic-era revenue drops than other groups. And Black Hoosier business owners are already underrepresented compared to their share of the population, according to a 2020 Brookings Institution study.
In an October 2020 Black Onyx survey of 80 Black Indianapolis-area entrepreneurs, large majorities reported needing access to capital (via small-scale grants), information about opportunities, and photography or videography support. Sizable portions of those surveyed also said they needed legal help, affordable leasing, workshop and training opportunities, and more.
First, though, Equity1821 needs to register as a 501(c)(3) not-for-profit, which could take time—the U.S. Internal Revenue Service typically takes months to process such applications. In the meantime, Wolley said he and the majority-Black loan fund's board will work on the institution's design and their outreach strategies. They'll also begin a national search for a CEO and a consultant, and engage other prospective funders.
Even then, the loan fund is only an initial step.
"The loan fund can't do everything by itself," Wolley said. "You're going to need a system. But businesses getting access to capital would be key."
Please enable JavaScript to view this content.