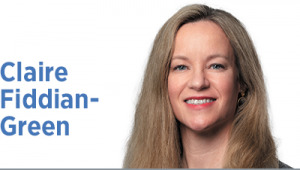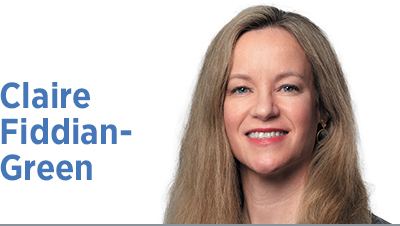 Pandemic-induced learning loss. Teacher shortages. Worsening disparities in education outcomes by race, ethnicity and family income. Skills gaps. There is no lack of disheartening news when it comes to Indiana's current education and workforce-development outcomes.
Unfortunately, Indiana is not alone—the rest of the country is grappling with similar challenges and has been for some time. It's been almost 40 years since the release of the landmark report "A Nation at Risk," which famously noted: "If an unfriendly foreign power had attempted to impose on America the mediocre educational performance that exists today, we might well have viewed it as an act of war."
Fast forward to 2022. The latest math results from NAEP, known as the Nation's Report Card, saw the largest score declines in math for fourth- and eighth-graders since 1990. The most recent NAEP science scores date from 2019 and show flat to declining scores. It's probable these scores will worsen in the wake of COVID-19.
Science and math proficiency are critical to a student's future success in the workforce. Unfortunately, too few students in Indiana's schools are performing well in these subjects. 2022 ILEARN results show only 48% of fourth-graders and 30% of eighth-graders are proficient in math, and only 38% of fourth-graders and 39% of sixth-graders are proficient in science. It's important to recognize that schools and teachers work hard to support student success, but many families are faced with challenges such as poverty, housing instability and mental health concerns that hurt learning outcomes. Nonetheless, the reality remains that too few students graduate with the skills employers seek.
A November report by Ascend Indiana and EmployIndy found the pandemic rapidly accelerated employer demand for degreed talent and that this trend is likely to continue, especially for STEM careers. However, continued low science and math proficiency rates will result in too few high school graduates enrolling in college and earning STEM degrees.
To avoid this threat to Indiana's economic vitality, we must take immediate steps to address STEM outcomes, starting with a laser focus on growing the supply of math and science teachers.
First, Indiana should increase the number of state-funded teacher scholarships to encourage more college students to major in education. We should also consider offering higher scholarship awards for education majors who double-major or minor in math, science, engineering or computer science.
Second, teacher contracts should provide schools with maximum flexibility to pay higher salaries for math and science teachers. America's global economic competitors, including China, provide differentiated pay based on performance and to address labor market shortages. It's time we followed suit.
Third, we must ensure Indiana's education colleges are preparing future math and science teachers to implement evidence-based curricula and instructional methods, especially in elementary grades. Given Indiana's insufficient supply of dual-language instructors, we should also consider requiring education majors to minor in Spanish or another foreign language.
Finally, Indiana's employers could deepen partnerships with organizations such as Junior Achievement of Indiana to expose more elementary- and middle-school students to the wide array of STEM jobs. To stay motivated, students need to make the connection between their K-12 classwork and potential future careers.
The need for a STEM-proficient workforce has never been greater. Let's be bold and creative in working to ensure more students are prepared for STEM careers.•
__________
Fiddian-Green is president and CEO of the Richard M. Fairbanks Foundation, whose mission is to advance the vitality of Indianapolis and the well-being of its people. Send comments to ibjedit@ibj.com.

Click here for more Forefront columns.
Please enable JavaScript to view this content.