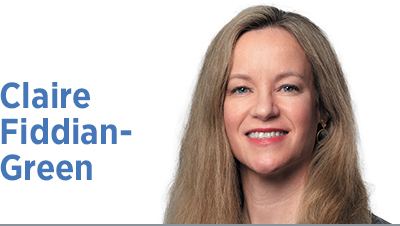 Indiana, like the rest of the country, is facing a significant workforce shortage when it comes to doctors, nurses, behavioral health specialists and more. These gaps predate COVID-19 and have worsened considerably during the pandemic, just as the demand for health care services has ratcheted up.
A variety of factors drives the shortage, including an aging workforce, low insurance reimbursement rates for some professionals (including some who treat addiction and mental health), and burnout from the intense demands of the pandemic. That burnout has translated nationally into nearly one in five health care workers quitting their jobs during the pandemic.
Given the enormity of this challenge, there are no easy solutions. But some of the answer lies in fostering innovative approaches to growing the health care talent pipeline and making telehealth more widely available to patients.
When it comes to innovative training models, two new Indiana talent development programs are particularly encouraging.
One is the employer-led Community Behavioral Health Academy, launched by Community Health Network in partnership with Indiana University School of Social Work and the University of Indianapolis. The academy trains licensed clinical social workers, educated in both addiction and behavioral health, who are prepared to treat the comprehensive needs of patients with substance use disorder. Community is now helping other health systems replicate the academy by partnering with Sandra Eskenazi Mental Health Center in Indianapolis and with Parkview Health Systems and Oaklawn Psychiatric Center in northeastern Indiana.
A second is the Modern Apprenticeship program for high school students in greater Indianapolis, led by local not-for-profit intermediaries Ascend Indiana and EmployIndy. Starting their junior year of high school, students participating in the program engage in paid, hands-on experience with local employers that complements their high school coursework and enables them to earn college credit. Now in its second year, Modern Apprenticeship is offered across a variety of industry sectors and has recently launched a health care pathway aimed at addressing the workforce shortage.
Telehealth provides another mechanism for ensuring patients can access health care, including behavioral health services, despite workforce shortages in certain geographies. Due to the pandemic, telehealth visits nationwide grew exponentially—from 773 weekly visits in pre-pandemic 2020 to more than 45,000 during the eight-month period from March to October 2020. This growth was possible because states and the federal government loosened regulations that had made it more difficult for patients to be treated electronically.
Fortunately, much of this regulatory flexibility has been retained, which could enable health care providers to continue to innovate in how they deliver patient care—a critical condition for success in the midst of daunting workforce shortages.
As we think about maximizing the reach of telehealth to serve at-risk populations, growing access to broadband internet must be a key priority. An influx of federal funding—amounting to $350 million in Indiana—will help address this key infrastructure need.
The bulk of that funding will expand broadband access in Indiana's rural communities. We must also consider how to meet the needs of low-income families in urban areas, who struggle to afford high-speed internet. Enabling broadband connectivity across both rural and urban communities is critical to ensuring vital services like telemedicine can be delivered to all Hoosiers.
As Indiana and the rest of the country grapple with a severe health care workforce shortage, let's enhance and extend flexibility with funding and regulations so that we can create an environment in which more innovative solutions can be tested and—if successful—scaled to the benefit of all Hoosiers.•
__________
Fiddian-Green is president and CEO of the Richard M. Fairbanks Foundation, whose mission is to advance
the vitality of Indianapolis and the well-being of its people. Send comments to ibjedit@ibj.com.

Click here for more Forefront columns.
Please enable JavaScript to view this content.