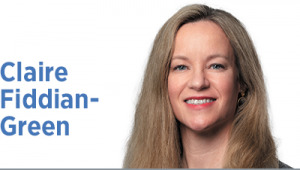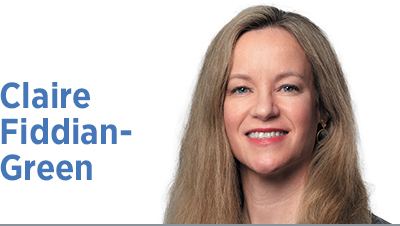 College enrollment levels are going in the wrong direction. Only 49% of Marion County's 2020 high school graduates enrolled in college, a 25% decrease in just 10 years. Statewide, the decrease is only slightly smaller, with 53% of 2020 high school graduates going on to college, a 19% decrease in 10 years.
These significant decreases not only threaten the livelihoods of many individuals who would greatly benefit from earning a college degree but also pose an existential threat to our city and state.
Low college enrollment has a negative effect on economic vitality. Employers report challenges finding talent because most jobs in Indiana require some form of education or training after high school, especially two- and four-year degrees. The impact of automation and machine learning on low-skill jobs will only increase the demand for college-educated employees in the coming years. With fewer Hoosiers earning college degrees than do residents of many of our peer states and cities, this puts us at a competitive disadvantage for attracting new businesses and better jobs.
What we can't forget is the impact this enrollment decline also has on individual Hoosiers. For college graduates, there are significant monetary and non-monetary benefits. Indiana adults with a bachelor's degree earn $1 million more in their career lifetime than do adults with only a high school diploma. Further, increased educational attainment is associated with better health, happiness, quality of life and civic engagement.
While there are many reasons someone might choose not to attend college, we know a major barrier to enrollment is the cost. At the same time, too few students complete the Free Application for Federal Student Aid, known as FAFSA, which qualifies them for loans and scholarships. In 2023, Marion County's FAFSA completion rate was only 39%.
To connect students with support to complete the FAFSA and enroll in college, the Richard M. Fairbanks Foundation's new College Matters initiative awarded nearly $4 million in grants to Marion County high schools and community-based organizations, along with over $350,000 to the Indiana Commission for Higher Education. College Matters seeks to increase college enrollment rates among Marion County high school seniors, especially among students from low-income households, who are less likely than their higher-income peers to enroll. Only 41% of low-income 2020 high school graduates in Marion County enrolled in college, compared with 58% of their higher-income peers.
This spring, the Indiana General Assembly enacted laws to address financial barriers to college enrollment, one of which was making completion of FAFSA a requirement to graduate high school. With FAFSA completion now mandatory, the short-term College Matters grants are intended to provide additional staff and other resources to help schools and families adjust to the new mandate. Providing additional support will be especially helpful this school year, as the new, simplified FAFSA will not be released until December, two months later than is typical.
The grant to CHE will allow the commission to host extra Indianapolis-focused training sessions for schools and community-based organizations on the new FAFSA requirements, as well as share information about the many college enrollment supports available from the state.
The importance of increasing Marion County's college enrollment rates cannot be overstated, as a greater number of college graduates is directly connected to positive outcomes for Hoosiers and a competitive regional economy. Our hope is that College Matters will make a meaningful difference by helping boost FAFSA completion and college enrollment rates in Indianapolis.•
__________
Fiddian-Green is president and CEO of the Richard M. Fairbanks Foundation, whose mission is to advance the vitality of Indianapolis and the well-being of its people. Send comments to ibjedit@ibj.com.

Click here for more Forefront columns.
Please enable JavaScript to view this content.