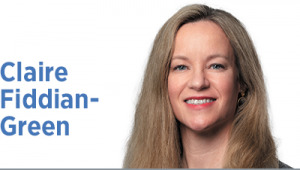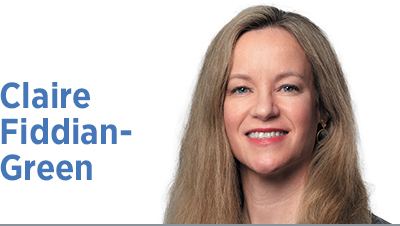 Indiana's workforce shortages persist. The latest figures from Indiana's Department of Workforce Development show an unemployment rate of 2.6% and almost 157,000 open job postings. Labor market pressures that existed before the pandemic—like an aging population—have intensified due to a lower-than-normal labor-force participation rate.
Another concern is the widening skills gap. For years, workforce development professionals and employers have raised concerns about the increasing complexity of jobs, requiring the majority of workers to have some form of postsecondary education.
COVID-19 has wreaked havoc on the emerging talent pipeline, setting the stage for even more acute workforce shortages. In June, Indiana's Commission for Higher Education reported Indiana's college enrollment rate dropped precipitously in 2020, down 6 percentage points from 2019, to 53%. Enrollment rates are even lower for our state's Black (43%) and Hispanic/Latino (44%) students.
This sobering news was followed by the Indiana Department of Education's July release of 2022 ILEARN results, which showed Indiana students in grades 3 through 8 are still below already-poor pre-pandemic proficiency levels. Two of the most concerning categories of students are Indiana's Hispanic and English language-learner students. Hispanic and ELL students have largely experienced declining recovery rates in the wake of the pandemic, particularly in English/language arts but also in math.
In combination, these results raise significant concerns about Indiana's ability to produce the volume of skilled talent needed by employers. One thing Indiana can do to help address these concerns is increase supports for Indiana's Hispanic and Latino students.
There are two actions the state could take at the K-12 level. First, Indiana should significantly increase per-pupil funding for students who need English language instruction and translation support. Higher ELL funding would enable schools to hire more staff fluent in Spanish who can assist students with routine tasks like course selection, homework assistance and college counseling Second, Indiana should enable automatic enrollment in the 21st Century Scholars program, which provides up to four years of tuition at an Indiana college for students from low-income families. While Black and Hispanic/Latino Hoosiers are more likely to come from low-income households, a smaller percentage of these students are 21st Century Scholars. Automatic enrollment would ensure more eligible students participate in this life-changing scholarship program.
Higher education institutions can also play a role in addressing workforce shortages by ensuring more Hispanic/Latino students enroll in and complete college. The state could assist by modifying the college performance funding formula. Adding a metric to reward an increase in the number of Black and Hispanic/Latino students who complete degrees on time would encourage colleges to implement effective wraparound services for these students.
Indiana should also reconsider its status as one of only three states that charges out-of-state college tuition to undocumented students. Enabling Indiana's approximately 18,000 undocumented college-age students to pay in-state tuition would help boost college enrollment rates and increase the number of workers with the skills employers need but cannot find.
To help mitigate Indiana's persistent workforce shortages, one practical step we can take is to expand educational supports for our state's growing Hispanic/Latino student population.•
__________
Fiddian-Green is president and CEO of the Richard M. Fairbanks Foundation, whose mission is to advance the vitality of Indianapolis and the well-being of its people. Send comments to ibjedit@ibj.com.

Click here for more Forefront columns.
Please enable JavaScript to view this content.