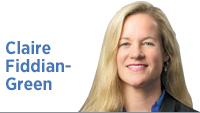 In an extraordinary legislative session, lawmakers continued to grapple with COVID-19 while also presented with a unique opportunity to address critical state needs, such as the digital divide and the ongoing opioid crisis. They state has been allocated a large influx of federal funding and saw an unexpected additional $2 billion in state revenue.
Two other critical needs this surprise money could address are 1) ensuring all K-12 schools are effectively and sustainably addressing the social-emotional well-being of students, and, 2) supporting the mental health of children and teens.
Addressing both these needs through strategic investments could help Hoosier youth overcome the effects of the pandemic more quickly, strengthen their resiliency and set them on a path to lifelong success.
A decade ago, I was the victim of an attempted mugging. The perpetrators—a group of young women in their late teens and early 20s—were apprehended soon thereafter. Following the arrests, I learned not only their ages but also that I had not been their only victim.
While their subsequent convictions provided a sense of closure, I also felt grief for these young people. They had their whole lives ahead of them. Instead of enrolling in college or a promising career pathway, they were entering the criminal justice system.
I don't know the circumstances of these young women's lives and what led them to engage in criminal activity. But I often think about them and wonder: What kind of support structures did these individuals have growing up and in school? Were there gaps that—if identified and addressed early on—could have helped these young people make better choices?
One critical support that K-12 schools can provide for students is the intentional development of social-emotional learning competencies. SEL competencies include learning how to manage emotions, address conflict and develop resiliency.
Many SEL programs are also effective at helping to curb substance misuse, providing a dual benefit of preventing substance use disorder while also strengthening SEL skills. Research demonstrates that the most effective approach to SEL is incorporating lessons within a school's regular curriculum, rather than offering a one-time stand-alone program.
For example, Second Step, a commonly used SEL program, requires weekly 25-minute lessons in middle school. Public funding could be allocated to help all schools in Indiana select and purchase an evidence-based SEL curriculum, train teachers and staff on how to effectively teach the curriculum and evaluate the outcomes over time to validate the need for ongoing investments in SEL programming.
A second critical support is ensuring schools and families have access to effective resources to identify and address students' mental health needs. Indiana recently received $100 million in federal funding for mental health services for children and adults.
A portion of this funding could go toward addressing serious concerns such as Indiana's high rate of teen suicide, which increased from 11.4 per 100,000 adolescents ages 15-19 in 2019 to 13.4 in 2020. These rates are higher than the national average and have been for several years. Public funding could be allocated to ensure the availability of evidence-based mental health resources in every K-12 school.
Indiana is fortunate to have new resources that can help address not only shorter-term challenges directly associated with the pandemic but also long-standing concerns.
Let's prioritize public investments in social-emotional learning and mental health resources that would help Hoosier students, their families and schools for years to come.•
__________
Fiddian-Green is president and CEO of the Richard M. Fairbanks Foundation, whose mission is to advance the vitality of Indianapolis and the well-being of its people. Send comments to ibjedit@ibj.com.

Click here for more Forefront columns.
Please enable JavaScript to view this content.