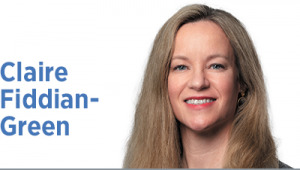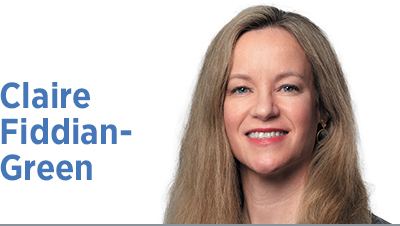 Indiana, like the rest of the nation, is grappling with a shortage of teachers. Although shortages are more acute today due to the impact of COVID-19 on labor markets, this challenge has existed for decades. Addressing teacher shortages for the long term will require us to rethink how we train, recruit and deploy teacher talent—and how policymakers can support these efforts.
Numerous factors have led to our nation's teacher shortages. One key factor is the decline in college-going rates, leading to a smaller supply of future teachers. Nationwide, annual enrollment in colleges of education is down more than 30% since 2012.
Another factor contributing to teacher shortages is the mismatch between job openings in schools and the degrees conferred by colleges of education. Over the past decade, there has been a substantial decline in the number of degrees awarded in high-need areas such as special education, science and mathematics. Low pay is also a factor. A new study from the U.S. Census Bureau finds that overall earnings for teachers are lower than earnings for other highly educated workers. For example, average teacher earnings nationally are about $55,000 compared with $70,000 for biological scientists or $80,000 for urban planners.
The national teacher-focused not-for-profit TNTP published an excellent report in February on addressing teacher shortages. Four ideas in particular are worth exploring and could be funded with federal pandemic-relief dollars as well as state resources.
First, schools must create triage plans to diagnose and effectively address staffing shortages. Indiana could take this one step further by leveraging the state DOE's new online job board to identify shortages by subject and grade level, then create regional consortia to coordinate teacher recruitment efforts in high-need areas like math and special education.
Second, staffing shortages result in teachers spending time on non-instructional duties like lunch and recess. Schools should recruit community members to cover non-instructional duties, enabling teachers to concentrate on teaching. Many corporations offer paid volunteer time for their employees. Why not connect corporate volunteers to schools in need of staffing assistance? Schools can also use pandemic-relief funding to hire non-instructional staff on a temporary basis while they develop longer-term staffing solutions.
Third, schools should redesign staffing models. One idea is to live-stream lessons so that the same teacher can reach more than one classroom. Another idea is to restructure teacher teams, with some focused on lesson planning and others focused on teaching or tutoring. Public Impact's Opportunity Culture resources have been used in schools nationwide to help educators revise staffing models. These creative approaches address staffing gaps, while also helping schools retain their highest-performing teachers.
Finally, schools must be more intentional about recruiting from alternative teacher pipeline models such as Grow Your Own apprenticeship programs and accelerated certification programs for career-changers. Indiana's policy environment supports alternative models, which should be scaled through increased public funding.
The state should also expand funding for programs such as Next Generation Hoosier Educators Scholarship and the William A. Crawford Minority Teacher Scholarship that cover tuition for students majoring in education.
Addressing teacher shortages should be our state's top workforce development priority. Let's take advantage of available federal pandemic-relief funding to develop and implement triage plans while we simultaneously design and find sustainable funding streams to support more permanent solutions.•
__________
Fiddian-Green is president and CEO of the Richard M. Fairbanks Foundation, whose mission is to advance the vitality of Indianapolis and the well-being of its people. Send comments to ibjedit@ibj.com.

Click here for more Forefront columns.
Please enable JavaScript to view this content.